Rivaldo Exclusive: Real Madrid in trouble without Ronaldo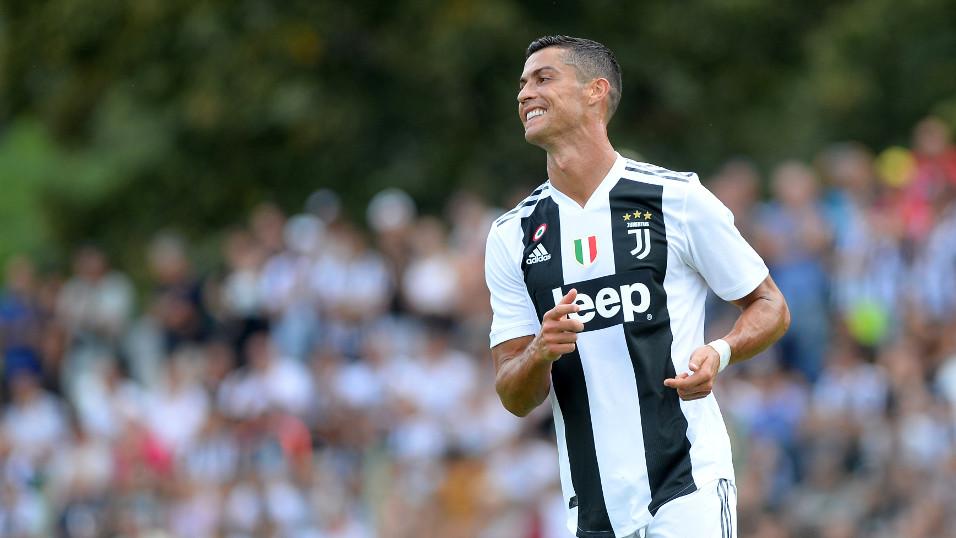 Cristiano Ronaldo hates to lose, and Real Madrid are missing hit ability and mentality in a big way
With Real Madrid continuing to struggle Betfair Ambassador Rivaldo argues that they are missing Cristiano Ronaldo more than anyone thought they would, and that Julen Lopetegui is now massively under pressure to save his job...
"Ronaldo is a great player not only for his goals but also because of his personality - he hates to lose - and that was helpful for his teammates on the pitch and it seems obvious that there is no one capable of replacing him properly."
No substitute for Ronaldo at Bernabeu
Cristiano Ronaldo's departure is now coming to the fore at Real Madrid. We can see that the club has no real substitute for him - a decisive player who could get them out of trouble. I even mentioned that the group could find a way to surpass that absence with team spirit, but it seems I was wrong.
Ronaldo is a great player not only for his goals but also because of his personality - he hates to lose - and that was helpful for his teammates on the pitch and it seems obvious that there is no one capable of replacing him properly.
It's a tough moment for Real Madrid and when you are losing more often than supposed things tend to get even worse for players and manager as fans and press will raise their pressure, so it's important to reverse this situation as soon as possible to calm down the critics. We should not forget that Real Madrid has won many titles in the last few years and all the media expects something similar season after season.
Lopetegui's margin for errors is reducing
Any manager that signs for a big club as Real Madrid knows that will have to rely on his results and when they don't come he obviously gets into problems and his replacement comes sooner rather than later. I'm not sure if it is time already to replace Julen Lopetegui, but the truth is that the bad results are increasing the pressure and of course it's turning into a more serious possibility.
Anyway, it is Madrid's board's responsibility. They are looking closely at the players and manager and evaluating the situation to try and find out if there is union and that results can improve, or if the the current situation really demands a quick managerial change.
If that's the case, Antonio Conte could be an interesting option as he is a good manager, with a strong reputation - champion for Chelsea and Juventus - which is ideal for a club such as Real Madrid.
The media is also mentioning Jose Mourinho as a potential substitute, but I think Real Madrid fans are not worried about the name of the manager, what they want is their team playing and winning like last season - no matter who the manager is. Anyway, Mourinho is a very good manager and will also be a viable option if there is to be a change.
For now, let's wait to see if Lopetegui can turn things around. He left the Spanish national team to grab this opportunity at Real Madrid but was unlucky on the timing as the club lost their best player, Ronaldo, which looks to be proving decisive on their bad performances and results.
Suárez and Coutinho must prove their value in Messi's absence
Of course, Barcelona will miss Lionel Messi because he is a fantastic player and has had an excellent start to the season, making difference and taking responsibility on his shoulders very often.
But this could also be an opportunity for other players to step up and show their quality in important matches against Inter Milan or Real Madrid, continuing the team's good recent efforts.

Luis Suárez is one of the players who could be important in this phase. He finally returned to the goals against Sevilla - from the penalty spot - which was a big relief to him. It doesn't matter if you score from a penalty kick or just touch a ball in almost from inside the goal. The importance was the end of a bad sequence without scoring and now the pressure has gone away and he can get back to the great Suárez we are used to seeing - scoring many goals.
Philippe Coutinho is also playing well and scoring goals and seems to be improving from match to match. He and Suárez might become very important in this phase where Barcelona are playing without Messi.
Inter deserves credit, but win shouldn't escape hosts
Inter Milan is not an easy team to beat and I think it would be a tough match, but in football you never know. I was expecting a tough day for Barcelona against Sevilla, but they produced a good exhibition and ended up winning comfortably.
Anyway, in a Champions League clash we always expect difficulties, especially as Inter is coming from a win against their rivals' AC Milan and is also well placed to claim a qualification spot in this group. But Barcelona play at home, and even without Messi, I believe they will manage to win it.
My bet is a 2-0 victory with Suárez and Coutinho scoring the goals (ED: the 2-0 Correct Score can be backed at [10.0] on the Exchange, while Rivaldo's exact prediction as a Same Game Multi can be backed at 55/1 on the Sportsbook).
Ter Stegen knocking on German XI door
Marc-André ter Stegen is proving to be an important piece of Barcelona's team and I think that sooner or later he will play more regularly for the German national team. But we must respect their current goalkeeper, Manuel Neuer, is also a great keeper, and it's the German team that benefits from this as they have two world class goalkeepers in their squad.
It's tough to earn your place in the goalkeeper position as you are depending on the number one to have a few bad experiences to get your chance. But he is showing qualities to be a serious contender to the Germany starting team. He is important for Barcelona for the saves he makes, but he also has good passing skills and I consider him as a good goalkeeper who I particularly appreciate.