Rivaldo on El Clasico: Back Barcelona to take a lead to the Bernabeu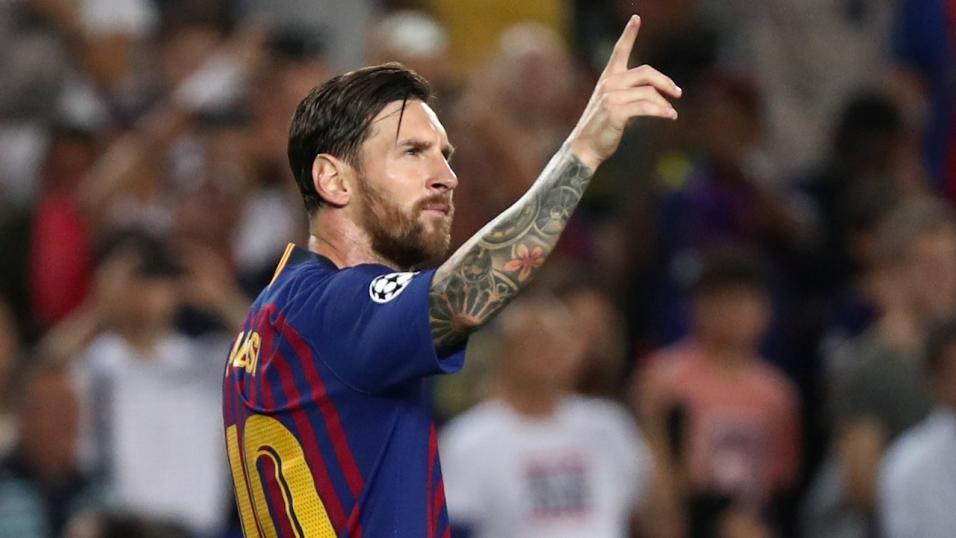 Lionel Messi will decide whether he plays against Real Madrid, says Rivaldo
We have a bonus El Clasico this midweek, as Barcelona host Real Madrid in the first leg of the Copa del Rey semi-final and Rivaldo is backing his old team to get the win...
"If Messi manages to recover even partially, I think the decision will be up to him more than the manager, given his status at the club."
Barca will be too strong on the night
Barcelona come into Wednesday's match in good form, leading La Liga by some margin, making good progress in all other competitions and having achieved a notable comeback against Sevilla in the last round of the Copa del Rey last round, winning 6-1.
Yes, they could only draw at home against Valencia at the weekend but that's something can happen when you face strong clubs like Los Che and, from 2-0 down, it was a good point.
Real Madrid are recovering well after a bad start of season and are increasing in confidence so this could be a tough match for Barcelona, as these games normally are.
But Barcelona remain stronger now and I expect them to win and take a good lead into the second leg, on their way to the Copa del Rey Final. They have been much more consistent than their great rivals so far this season.
Messi will decide if he plays - not the manager
It's obvious that the team would feel more confident with Leo Messi on the pitch, as well as the home crowd, but he is a doubt for this match, and it seems unclear if he is going to play or not.
He is very important for the team as some of the results of the team without him prove, but let's not forget Barcelona have beaten Real Madrid by 5-0 this season in his absence.
If Messi manages to recover even partially, I think the decision will be up to him more than the manager, given his status at the club. Messi didn't play in the first El Clasico of the season at Camp Nou and he will certainly be fighting to avoid missing another one due to injury.
Every player loves these big clashes, and Messi is in great form, so even if the manager tries to persuade him to rest, I think it would be difficult to convince him of not playing.
Valverde should go full strength
If I was Barcelona manager on this occasion, I would play with the best possible 11. Yes, Valverde rotated his team for previous rounds, but this is a special match that no one wants to lose and is also important to get a good result before the trip to Bernabeu.
A potential elimination from Copa del Rey against Real Madrid could be tough for the general confidence of the manager as well as the team ahead of a crucial part of the season, so he should play at full force. This is not a match to rotate the squad.
Of course, tiredness could be an issue, but that is natural for a big club that usually is in two or three competitions at the same time and Barcelona aren't any different.
But the way Barca play allows them to save energy more than other clubs as they have great ball possession and force their opponents to run a lot. The quality and intelligence of the players allow them to pass the ball very quickly without running too much - something brought to the club by Pep Guardiola that the following managers were clever enough to keep.
Benzema and Vinicius Jr the danger men for Madrid
It's not been an easy season for Real Madrid and Karim Benzema has been the focus for a lot of criticism, but he has improved a lot lately, scoring many goals, so Barca will need to be careful as he arrives in extremely confident form.
Vinicius Jr is also getting more confidence and convincing the fans, showing all his value. Yes, it's still early to make him one of the key players of the team, but he is showing good signs and helping the club.
Few would say that Madrid would be just a few points behind Barcelona at La Liga and on Copa del Rey semi-final a few months ago, but Santiago Solari's team have recovered well.
It´s never easy to face so many critics, as well as Cristiano Ronaldo and Julen Lopetegui's departures, so we must appreciate their recent efforts to stay alive in all competitions.