Premier League Betting: The Worst Signings Of The Season
Premier League

/ Dan Fitch / 20 April 2010 /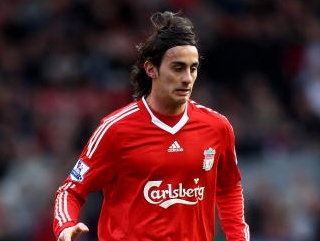 Like the bench he so often sits on, Aquilani is apparently made of balsa wood.
Costing £20m, he arrived at Anfield injured, which is not surprising when you consider that he was renowned in Italy as the spaghetti-eating equivalent to Darren Anderton.

Shocked by the large sum of money handed over by his wife to the local stationers, Dan 'The Betting Man' Fitch turns his attention to Premier League clubs who are similarly rash with the cash.
I recently made a terrible mistake. I needed to print a document and having dusted down our aged printer, found that it was out of ink.
The mistake came when my wife volunteered to buy some ink cartridges and I said 'yes'. Just as I would be out of my depth if asked to buy scented candles, I was naïve to believe that my wife could successfully purchase an electrical item.
I was simply astonished when she returned and quite nonchalantly told me that she'd paid a whopping £55 for the cartridges. Considering that you can buy a brand new printer/scanner/copier for around £40, it was like buying a new wing mirror that cost more than your car.
If you don't know the value of the item that you're purchasing, then you're always liable to be overcharged. Premier League managers are no exception to this rule and as a consequence have made some awful buys this season.
Surely the worst purchase was that of Alberto Aquilani by Liverpool. Costing £20m, he arrived at Anfield injured, which is not surprising when you consider that he was renowned in Italy as the spaghetti-eating equivalent to Darren Anderton.
Even when Aquilani got back to fitness, Rafa Benitez bizarrely kept him on the bench. As we approach the end of the season, Aquilani has finally won a first team spot, but with Liverpool now at a remote [24.0] to finish in the top four, you wonder if they should have purchased a more reliable replacement for Xavi Alonso.
Liverpool weren't the only team to pay a fortune for a player who would spend most of the season on the sidelines. Manchester City paid Blackburn £17.5m for Roque Santa Cruz, who so far has scored only four goals in 20 appearances.
Mark Hughes might not have had much say in regards to Robinho, but his grubby fingerprints are all over the signing of his former Blackburn striker. Whenever Manchester City are interested in anyone, the price gets inflated, but this was a ridiculous fee for a player that had a great first season in England, but scored only six goals in his second.
Though not disastrous signings, City also paid far too much for Kolo Toure (£14m) and Joleon Lescott (£24m) and their leaky defence has cost them plenty of points this season. Roberto Mancini's team are [2.26] to finish in the top four, behind Spurs at [1.9].
It's not just expensive players who can be flops. Like Mark Hughes, Wigan's Roberto Martinez raided his old club to buy Swansea's Jason Scotland for £2m. It took Scotland until April to score his first league goal.
In defence of the signing of Scotland, at least you can say that he had scored plenty of goals in the lower divisions and it was worth a punt to see if he could cope with the Premier League. There is less of an explanation as to why anyone would buy a player who has consistently failed in the top flight.
That's exactly what West Ham did though when they became the umpteenth side to sign Mido. The Hammers will claim that on a £1500 a week contract they weren't taking a risk, but money has never been a motivating force for Mido, whose family are so rich that they use one of the pyramids as a granny flat. West Ham are currently [4.8] to be relegated.
Whatever their respective budgets, it seems that Premier League clubs are always liable to blow them on rubbish. With the World Cup this summer acting as a shop window for players untried in the Premier League, next season could see some even bigger transfer shockers.

'.$sign_up['title'].'
'; } } ?>