Why Man City should be backed for FA Cup and Champions League double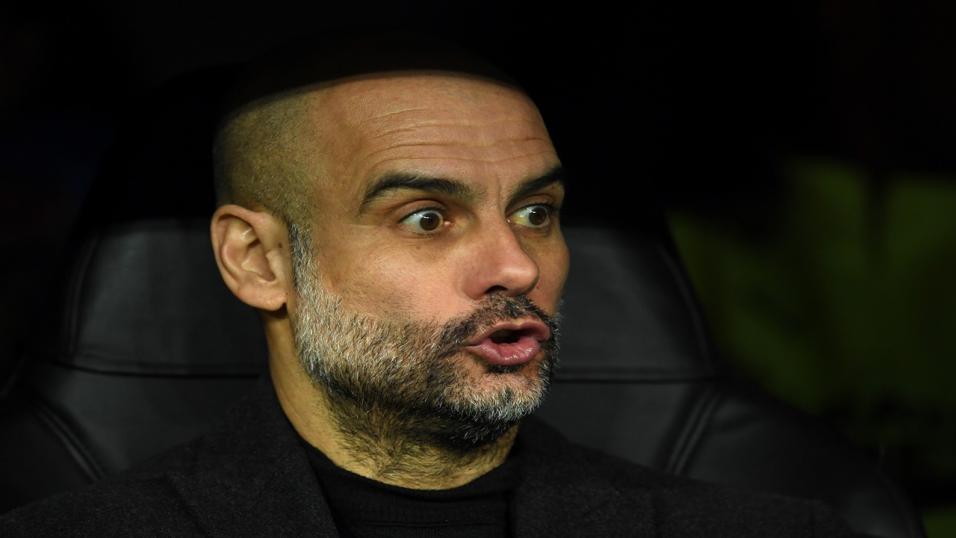 Pep's shadow-wig was fooling no-one.
Seven Premier League defeats suggest that Manchester City are a fading force. Stephen Tudor says now is the time to back their greatness...
"In Madrid last month City were composed, cautious and clever, emerging with a priceless 2-1 lead."
Finding value in Manchester City has been an impossible task in recent times. A home fixture against, say, Burnley or Southampton typically returned you mere pennies to your pound as Pep Guardiola's side sauntered to victory. Even a tricky test away at a top six rival wouldn't be worth backing.
That has finally begun to change as the Blues reveal themselves to be as mortal as the rest of us. On Sunday, the title-holders lost their seventh Premier League game this season and, with a defence prone to mishap and their aura diminished, the odds are starting to reflect their stumble from grace. For their home match against Arsenal this Wednesday City are 3/10 to prevail. Last season the odds would have been prohibitively shorter.
In of itself this is hardly a groundbreaking development, nor is it particularly beneficial to us. After all those odds have widened because a once formidable creation are now susceptible to loss. You get nothing for nothing, as grandmothers are fond of saying. When the bigger picture is viewed, however, this recalibration of City's prowess brings with it a tremendous opportunity to cash in.


City could blitz Newcastle in the FA Cup
Odds stick to form and opponents; and they stick to circumstances. They do not, as a rule, differentiate between competitions.
But we can make a distinction between competitions and, in doing so, we find a team brought down to earth with a bump in the league while retaining an air of invincibility in the cups. If the odds have to factor in the former, we do not, and here value is sourced.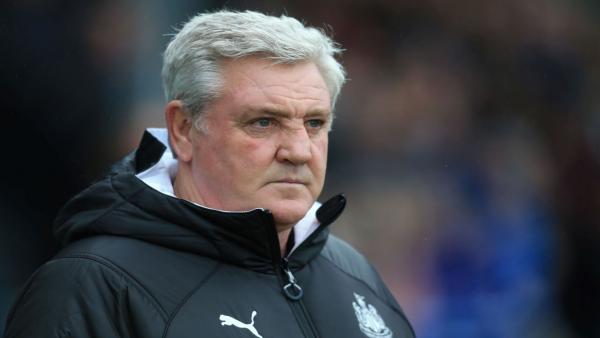 City last lost a domestic cup game all the way back in February 2017 against Wigan. Since then they have sometimes bulldozed, and other times successfully navigated a path past 20 opponents, winning three League Cups and one FA Cup along the way.
It is a highly impressive record that has come about not simply because City boast a cornucopia of elite players: in Guardiola they possess a manager driven to the point of obsession by success and due to this his team selections have always erred to the strongest available.
Presently they are three matches away from repeating last May's achievement and lifting the FA Cup. A week on Saturday they travel to Newcastle for a quarter-final clash that will see the Toon Army roar and Steve Bruce's men throw the proverbial kitchen sink. But ultimately much is against the Magpies.
Their record against the Blues at St James' Park is abysmal, with just a single win from the last 13 encounters in the north east. Sergio Aguero will be licking his lips at the prospect of taking on a back-line he enjoys terrorising more than any other. The Argentinian has scored 15 goals in 13 appearances against Newcastle and in 2015 blasted five in the space of 20 sensational minutes.
Cups are Pep's priority
Relevant too is City's psychological state. With the league gone, and a two-year Champions League ban bringing ignominy on the club, the chance to add an FA Cup and Champions League glory to last week's Carabao Cup success has been dramatically heightened in its importance.

"We still have two competitions left and if we win them it's been a successful year," Phil Foden said moments after the derby defeat. In previewing the Newcastle game Alan Shearer concurred that a shift in focus has taken place at the club: "With little to fight for in the league, Guardiola may well prioritise the other competitions."
Factor in also that City's most dangerous peers left in the competition will be distracted by a messy top four scrap and the 4/6 available for further Wembley joy for Pep is a great shout.
Champions of Europe?
Ah, the Champions League. Guardiola's Achilles Heel, right? Not entirely, no.
Two years ago an over-thought line-up was torn to shreds at Anfield in a quarter-final first leg and clearly lessons were painfully learned because in Madrid last month City were composed, cautious and clever, emerging with a priceless 2-1 lead.
Last year's loss at the same stage to Spurs was played out in crazy fashion amidst a flurry of league commitments that demanded three points at every turn to keep Liverpool at bay. There will be no such draining diversions this time.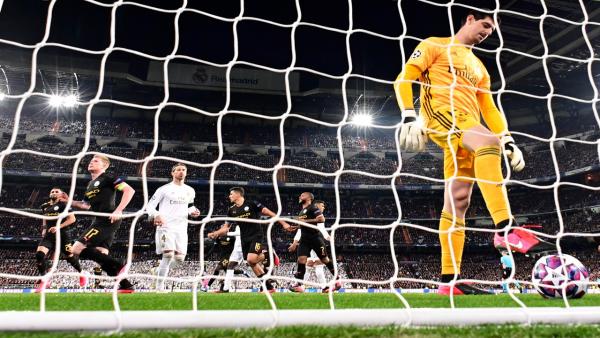 With Thibaut Courtois out for the second leg and City with their noses in front, progress to another quarter-final is feasible. Given they began the tournament as favourites, and considering the intensified motivation of the players in light of an imminent ban, the 5/4 offered for the Blues to reach this year's final is generous to a fault.
Win both?
Many were surprised at Guardiola's team selection for Old Trafford; that cobbled together a back-line that was always going to struggle against a pacey counter. Many more were astonished at the lacklustre performance that followed.
Yet both instances only served to illustrate something we already knew; that for City their focus now lies elsewhere. For them it's all about the cups until the season's end.
Manchester City are 5/1 to win both the FA Cup and Champions League