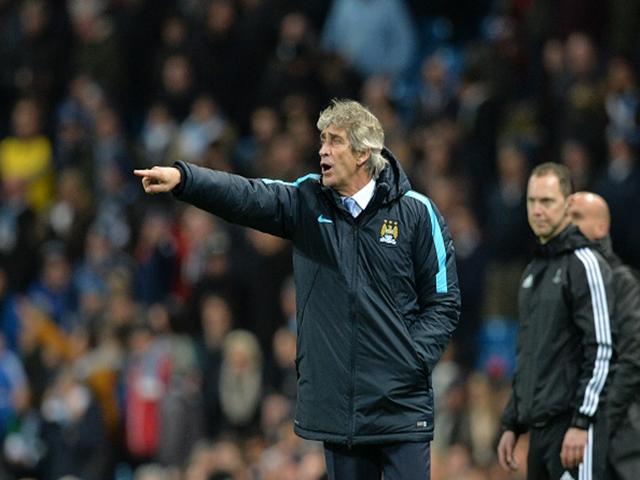 Pellegrini is the current favourite to get the West Ham job.
Alex Keble takes a look at the candidates to replace David Moyes as the next West Ham manager, and thinks Paulo Fonseca is worth a bet...
"As a young, ambitious coach who plays attractive attacking football, Fonseca would be a superb choice."
West Ham United have decided against offering David Moyes a contract extension and are now searching for a new manager. In a statement, the Hammers board thanked the Scotsman for his work in keeping the club in the Premier League but expressed a desire to move in a "different direction" by appointing a "high-calibre figure" in the next ten days.
The club has long wanted to play glamorous attacking football to reflect a re-brand that began when they moved to the London Stadium, and indeed the early favourites to replace Moyes fit this description.
It is an ambitious shortlist. Manuel Pellegrini, the current favourite, aligns with the board's naïve pursuit of waning stars to add a sense of prestige, while many of the other candidates are surely out of the club's reach. The search for a new manager won't be easy.
Manuel Pellegrini (8/11) fits the West Ham re-brand
The soft-spoken Chilean perhaps unfairly suffers from a diminished reputation in England after his Manchester City team fell apart during his final season at the club. Stale methods and uninspiring tactics were blamed, and while there is some truth in that it would be unfair to overlook his achievements at Villarreal, Malaga - and Man City. He won the 2013/14 Premier League title, lest we forget.
The biggest concern for Hammers fans is that his mild-mannered approach and laissez-faire managerial style (he isn't a particularly adept in-game tactician, for example, often waiting too long to make substitutions) might be too similar to Slaven Bilic's approach. The West Ham squad clearly need a kick up the backside and some serious defensive organisation.
Pellegrini is a cautious but intelligent tactician who, theoretically, could stabilise the club and improve their defence, but it is far from certain he would be a success in such a harsh, tempestuous environment. It didn't go at all well for him under strained conditions at Real Madrid.
Not that the board will consider any of these factors. There is a strong suggestion Karren Brady and company want a glamorous signing, someone who helps spread the impression of West Ham as a European giant, making Pellegrini the perfect fit.
Paulo Fonseca (11/5) is the ideal choice
Positive talks between the 46-year-old and David Sullivan on Monday night have left both parties cautiously optimistic of a deal, although the Guardian reported that West Ham will be interviewing "at least three more managers" before making a decision. Right now, the Portuguese looks the most attractive option.
Fonseca has earned a reputation as one of the most exciting young managers in Europe after taking Shakhtar Donetsk to the last 16 of the Champions League this season, besting Manchester City along the way, as well as lifting back-to-back domestic titles. This was preceded by a successful spell at Portuguese club Braga, where he finished fourth in his only season and won the club its first Taca de Portugal in 50 years.
He is almost certain to leave Shakhtar this summer and there will be plenty of clubs ready to offer the former Porto manager a job; West Ham will need to move fast to secure Fonseca, and given the complications involved in getting Pellegrini out of his contract with Hebei China Fortune that might just give Fonseca the edge. As a young, ambitious coach who plays attractive attacking football, he would be a superb choice.
Rafa Benitez (6/1) probably won't leave Newcastle
It has long been established that West Ham are interested in the Newcastle United manager, who was almost appointed when Bilic was eventually given the job, but it seems unlikely Benitez would trade what he's got for a less stable position.
Things are going very well for Benitez at Newcastle, plus he is waiting to see if Mike Ashley successfully sells the club this summer before deciding on his long-term future. That should mean Benitez won't accept an interview for the job, and even if he does it is unlikely West Ham will be willing to pay the hefty compensation fee required.
Claudio Ranieri (14/1) less attractive than Pellegrini
Another highly unlikely option is Ranieri, currently in charge of Nantes. His reputation in England remains very high after Leicester City's miracle title win in 2015/16, but if West Ham are willing to appoint an older manager with a hands-off managerial approach then surely the job will go to Pellegrini.
Ranieri is reportedly set to leave Nantes in the coming days, however, and presumably would be keen on a return to the Premier League. The 66-year-old isn't worth backing unless Pellegrini and Fonseca are both ruled out, although at this juncture it is quite possible the Hammers board will at least interview Ranieri.
The long-shots, priced at 20/1
Unai Emery, Rui Faria, Max Allegri, Marco Silva, and Luis Enrique are all priced at 20/1, but only one of these is likely to be interviewed. Allegri has already committed his future to Juventus and Enrique is far too expensive (even for Arsenal, let alone West Ham), while Rui Faria is only priced on the market because of his recent departure from the Manchester United staff. Silva should be named Everton boss this week.
However, the Guardian reports that Emery will be invited to discuss becoming the new Hammers manager. Sacked by Paris Saint-Germain at the end of the season, Emery's stock is lower than it should be, having lifted two Europa League titles with Sevilla. Emery is easily the best candidate on the shortlist, although truthfully he can probably land a bigger job than West Ham - and so will turn down any offer.
For an outside bet, David Wagner at 25/1 is worth a small wager. The Huddersfield Town manager might be looking for a step up but is unlikely to be offered anything much bigger than West Ham. If he's offered an interview, those odds will plummet.
Recommended bets