West Ham: Four flaws with the Allardyce compromise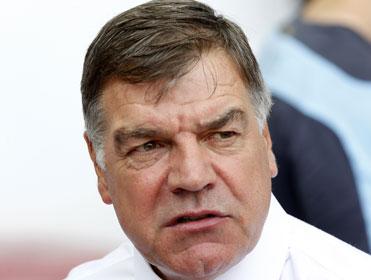 Sam Allardyce is still at West Ham, but the turbulence isn't over
Sam Allardyce has been told he can keep his job, but with style of play and transfer policy dictated to him...
"If West Ham's board tell Allardyce how to coach the team, decide who he signs and dictate the style of play, how can they justifiably hold him accountable if he fails with the tools they have given him?"
At one stage, it appeared certain that West Ham would change manager this summer, but having snooped at the alternatives to Sam Allardyce and realised that none carry the current incumbent's near-guarantee of Premier League survival, they have opted to stick. Having previously traded at 6.8, No Managerial Change at the Boleyn Ground by August 16 is now judged a 1.051/20 possibility.
The problem though is finding a way of retaining Allardyce without alienating the fans wanting him gone. The club's solution is an ugly compromise in which Big Sam surrenders final say on transfers, has an attacking coach forced on him in a bid to alter his ideology and is set a top-ten finish as a minimum target, all of which has been made public in this extraordinary statement.
Here are four problems with the Irons blueprint that threaten to cause them chaos during 2013/14...
A top-half finish is an unfair demand
"The Club have made clear that they want to see progression on the pitch and at least a top-ten finish" hints that failure to rank above halfway will see Allardyce ditched. However, it is an ambitious minimum goal in a division where seven of the spots are locked down, especially as the gap between tenth and 13th/14th/15th is often minimal.
It also ignores the role of cup runs - clearly not a priority for the owners due to their desperation to be a Premier League side upon arrival at the Olympic Stadium. Yet Hull fans will have enjoyed coming 16th, reaching an FA Cup Final and the Europa League in their first post-promotion campaign far more than West Ham celebrated tenth in 2012/13. Top-half odds of 2.526/4 indicate that Allardyce is more likely to miss than hit.

Allardyce's transfer record is decent
"The Board (will) have a greater involvement in the players who are signed, as the Board will once again be investing considerable funds into the Club this summer" suggests that transfer policy will be controlled by David Sullivan rather than Allardyce from now on, though it would be harsh to criticise the acquisitions overseen by Big Sam since his 2011 appointment.
Three of the back five lauded in the statement for West Ham's 14 Premier League clean sheets were recruited cheaply - Adrian and Joey O'Brien on free transfers and Guy Demel for next to nothing - as were Matt Taylor, George McCartney and James Collins, who all helped keep them up. It has only been a few high-profile attacking purchases that have been questionable (a fate that befalls almost every manager), and the most high-profile of those, Andy Carroll, definitely had owner approval.

Something about leopards and spots
"The Board have insisted on improvements to the set-up of the playing and backroom staff to ensure the team provides more entertainment next season," reveals the statement. Allardyce has been managing for 23 years and turns 60 on October, so the idea of enforcing a tactical straitjacket on him that is alien to his preferred ethos is rather ludicrous.
West Ham knew what they were getting in hiring Big Sam, who even mocked the 'West Ham Way' referenced in the statement in his debut press conference: a stubborn boss with a specific approach that he insists works. He can point to promotion at the first try, tenth in their first Premier League campaign and a cup semi-final and the swerving of second-season syndrome in the second as proof.
If they feel it is time for a different strategy, stump up the cash to pay up his contract and find one fitting their requirements. Instead, they are asking Allardyce to abandon his beliefs and judging him on style points that aren't really measurable, at least not without installing a boo-o-meter and handing out marking paddles at the Boleyn Ground.

The issue of accountability
If West Ham's board tell Allardyce how to coach the team, decide who he signs and dictate the style of play, how can they justifiably hold him accountable if he fails with the tools they have given him?
Discover the latest articles
Read past articles