Weekend Review: Pellegrini's white flag could cost far more than just the FA Cup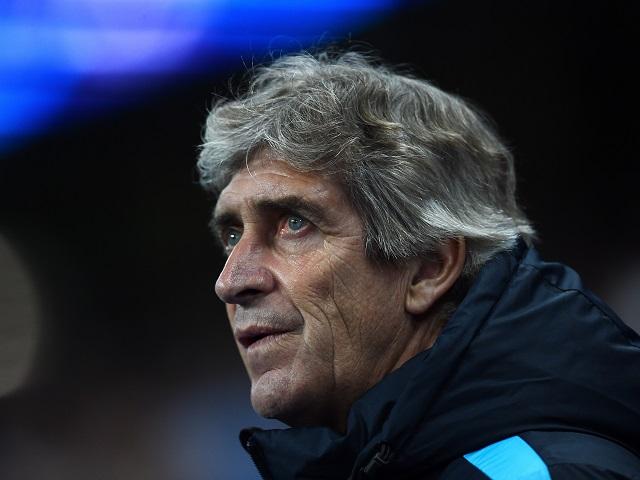 Staring at his season falling apart - City boss Manuel Pellegrini
Manchester City played the kids at Chelsea and were crushed. Ralph Ellis warns the consequences could last far longer than Manuel Pellegrini might have expected...

"When you give away a competition, when you call it "not a real game", you have given yourself no choice. You HAVE to win the matches you have prioritised.
If Manuel Pellegrini wants to know just how big a risk he has taken in throwing away Manchester City's place in the FA Cup then he should ring Martin O'Neill. He would learn that he's put not just one competition at risk but an entire season.
It was in February of 2009 that O'Neill, then Aston Villa manager, left eight first team players behind from a UEFA Cup trip to Moscow to prioritise his efforts to finish in the top four of the Premier League. It backfired spectacularly. Villa were knocked out, the fans who had forked out huge money to go to Russia were furious, the ones who stayed at home weren't so happy either.
It left the rest of the season played out against a background of rebellion. Villa took just 11 more points from the remaining 12 games and missed out both times. Despite two trips to Wembley the following season, the supporters never really forgave O'Neill and he's still unfairly blamed by many for much of what has gone wrong since.
That's why Pellegrini was so wrong to go to Stamford Bridge on Sunday with what was effectively his Under 21 team. Yes, we know about his long injury list. Yes, we know he has a Champions League long-haul trip to Kiev to deal with, followed by Sunday's Capital One Cup final.
But when you give away a competition, when you call it "not a real game", you have given yourself no choice. You HAVE to win the matches you have prioritised. And that has put Pellegrini at risk of blowing the rest of this season to pieces.
Do you know what? There could even be the spectre of Pep Guardiola taking over in the summer and finding that City, for all their riches, aren't even in the Champions League.

Yes of course it is unlikely City could drop from fourth to sixth as Villa did that year. They are 1.171/6 to achieve a top four finish, with a six-point gap over stumbling neighbours United in fifth.
But what if revitalised Chelsea were to win the Champions League under Gus Hiddink's interim management, just as they did when Roberto di Matteo took over from Andre Villas Boas in 2012? They would rob the fourth placed team of a place among Europe's elite, as happened to Spurs that year. In that case it means nothing less than a top three finish will be good enough.
City have already taken a gamble in announcing that Pellegrini will be gone in the summer. His authority is immediately undermined, however much the players might respect him. They all know they are waiting for the next guy and some, like Yaya Toure, will think that they won't be one of Pep's people.
The debate about what happened at Stamford Bridge won't go away, unless City win in Kiev, and then lift silverware at Wembley, where they are 2.427/5 to beat Liverpool over 90 minutes. Mess up there, and guess where the next Premier League fixture is? At Anfield three days later.
Pellegrini is an honest man, a dignified individual, doing his best to deal with the situation to create the optimum outcome for his club. But then so was O'Neill. You just hope it doesn't have the same outcome.
Discover the latest articles
Read past articles