Tottenham v Manchester United: A 'Steady Eddie' with a reputation for chaos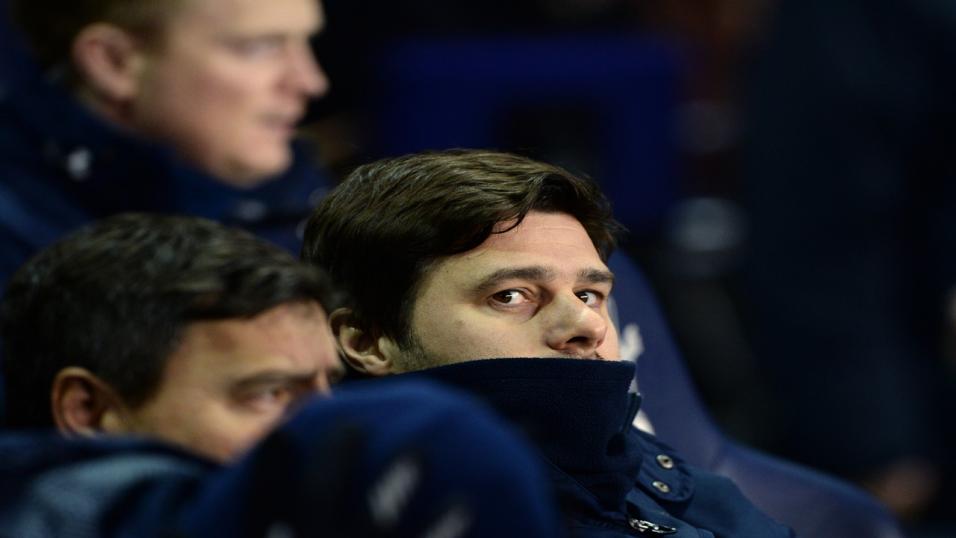 Poch suspiciously spies a new manager bounce
Stephen Tudor looks back on every Spurs v Manchester United game this century to find clues to what we might expect this weekend...
"Wembley of course confuses matters but even so Tottenham's home record against the thirteen-time Premier League champions is pretty dire overall."
Think of Tottenham v Manchester United at the Lane, Old Trafford or Wembley and the fixture evokes thrilling comebacks, high drama, and lots and lots of goals. There were the memorable 5-3 and 5-2 games of the 2000s of course, with both occasions seeing Spurs rack up healthy half-time leads only to suffer second-half blitzkriegs that genuinely astounded. Who could forget too Pedro Mendes' ruled-out long-range effort that was so conclusive goal-line technology would probably have not even bothered to beep. Then there was, wait, give us a minute, there must be more.
Actually, there isn't more. Or, at least not much more because the truth of the matter is that for a contest which prompts such eager anticipation even among neutrals Spurs versus United is as straight-laced, MOR, and thoroughly predictable as they come. It is - and this is said as a big fan of the player and person - the Michael Carrick of top-six battles.

The 38 Premier League encounters since 2000 have offered up exactly 100 goals which equates to 2.6 per game. This is bang on the average. Breaking down when these goals have been scored throws up not a single quirk, and there is always, always a quirk. Not here though, unless you cede that it's a bit odd that 11 times a goal has come within three minutes of another. At least that's something.
The overall narrative of the fixture meanwhile is similarly standard. During the Ferguson era United bossed proceedings, pretty much season after season. In more recent times Spurs have begun to edge it, with the Reds undergoing a series of identity issues.
If this dearth of surprises is hardly encouraging for those rubbing their hands in glee at the prospect of Ole Gunnar Solskjaer's first big managerial test at Wembley this Sunday then it's better news for us as predictability embedded into a fixture is usually a good thing. It means common sense need only be applied to gauge the outcome as best we can and in this instance that common sense tells us to highlight not what this fixture might offer, but what it lacks in its perfect ordinariness.
The first cut is the deepest
Putting those 5-3 and 5-2 epics to one side there has only been one other occasion this century where the side who scored first went on to lose meaning that a game known for its comebacks has less examples of them than most. Thirty-one times United or Spurs have gone ahead and either won out or shared the spoils and just as pertinent is the recent trend for there not being a response at all. Seven of the last eight meetings have been won 'to nil' with four of them by a 2+ margin.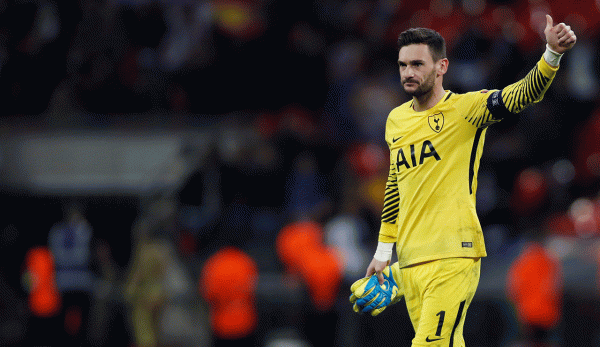 Tottenham's EFL semi-final victory over Chelsea on Tuesday was their third consecutive clean sheet across all competitions, the first time they've managed this since October of last year. It doesn't bode well for United then if the home side get their noses in front.
A 2-0 home win is a tempting 10/1
Tempers kept in check
The last red card flashed in this fixture was 16 games back, on January 16, 2011, to be precise when Rafael walked for a second caution. Elsewhere there have only been two other dismissals; for Scholes and Taricco, going all the way back to 2002.
The scant number of red cards is not, in itself unusual. What typically happens though is we see an over-compensation of yellows when sending offs are in short supply but here we do not. Only 133 have been dished out in the last 18 years equating to 3.5 per card, a figure notably below the average.
This then tends to be a fairly fought game with Spurs achieving almost choirboy status in recent times, picking up just two cautions per game since Pochettino's arrival.
Don't look beyond the expected goal threats
Even in the modern age that's seen centre-forward partnerships whittled down to a singular striker it is still the front men who have dominated this marquee match-up scoring 31% of the total number of goals.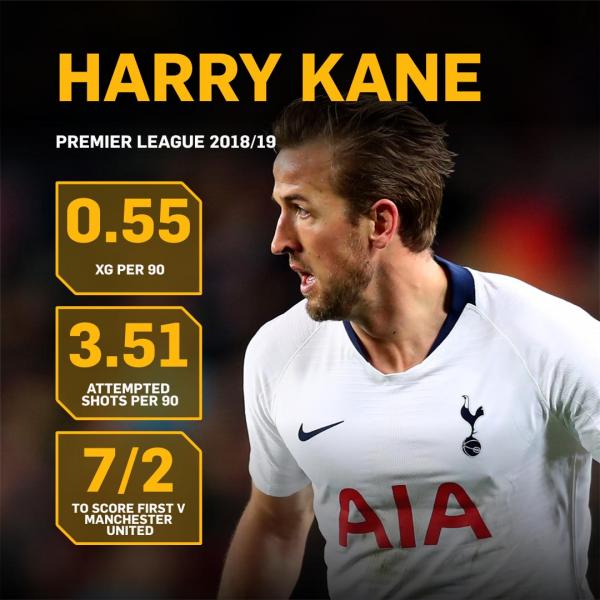 Substitutes have barely featured on the score-sheet with the last player to grab any glory from the bench doing so in 2012. It will surprise no-one to learn that it was Jermain Defoe just as it will come as no shock to discover one of the other four scoring subs in this fixture was the super one himself Solskjaer.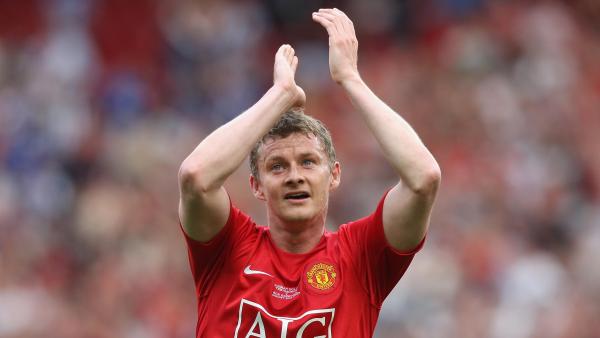 Staying with the Norwegian his impact since taking the reins has been little short of stunning and the Reds have fired home 33% of their season's haul in his four league games in charge. The aggregate score-line from his arrival is 16-3. Spurs meanwhile have hardly been shot-shy, and they will be pleased with their increase of five goals compared to this juncture last term.
Whether it's a rejuvenated Marcus Rashford you plump for or Harry Kane (who this week scored in his sixth consecutive game) just stay well clear of defenders regardless of their tempting odds. Only eight have found the target since 2000.
Marcus Rashford to score anytime is a generous 12/5
Drawbridge now raised at Fortress Spurs
Wembley of course confuses matters but even so Tottenham's home record against the 13-time Premier League champions is pretty dire overall winning just four from the 18 on their own turf.
That though is something of a mislead given that in recent times Pochettino has instilled in his side the fortitude and finesse to consistently vanquish a foe that used to annually haunt them. United have not won at White Hart Lane or Wembley in the post-Ferguson era and most encouragingly of all for the Lilywhites three goalless stalemates in the last decade reveal they now have the nous to keep out opponents that used to punish them mercilessly for off-days.
Could it be another 0-0? Considering all of the excitement and fascination this game brings that would be so Spurs v United.