Premier League: Why now is the time to back Tottenham for the title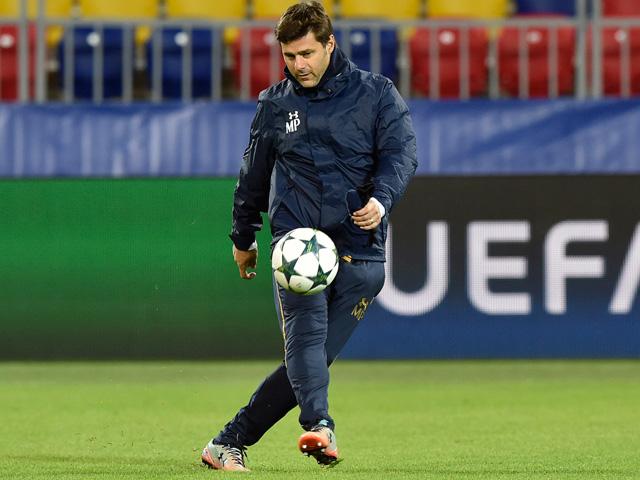 Despite the huge Premier League winner odds, this has been Tottenham's best start under Mauricio Pochettino
Michael Lintorn explains why Tottenham are great value at their massive Premier League winner price...

"Harry Kane is due to back soon, and is always at his best from November onwards, firing 21 times in that timeframe in both 2014/15 and 2015/16."
Of the five perceived Premier League title races horses, Tottenham are the ones operating at a handicap, two points adrift of two of fourth-placed Chelsea and three behind co-leaders Manchester City, Arsenal and Liverpool.
However, writing them off following a trilogy of draws that knocked them out to [19.0] in the betting would be as foolish as discounting Arsenal (were 19.5, now [6.8]) after their opening-day defeat to Liverpool, or the Reds (were 19.5, now [4.5]) following their week-two wobble at Burnley, or Chelsea post-Liverpool and Gunners losses (were 32.0, now [6.8]). Even [2.5] favourites Man City fell to 3.9.
In other words, it proved erroneous to dismiss each of the other contenders when they hit a rough run of form and they all recovered to be backed in considerably, so why treat Spurs any differently? The lesson from those price movements above is that now is the time to back them, not doubt them.
Here are four other reasons to fancy their chances...
They are in a better position than last season
Even with the recent sharing of spoils against West Brom, Bournemouth and Leicester, Tottenham are three points better off than they were at this stage last term, when they improved to emerge as the Foxes' main springtime rivals for top spot. They are in that situation despite facing three of their top-six companions already, with Arsenal up next. The result is quite a favourable festive schedule.
They are unbeaten
As this columnist emphasised last season when tipping Leicester for glory, being hard to beat is the greatest quality of modern Premier League champions. Every title this decade was claimed by a side that incurred the fewest or joint-fewest reverses, and it is becoming more vital. Claudio Ranieri's men suffered three losses less than anyone else in 2015/16 and Chelsea four fewer than the field in 2014/15.
The Champions League adaptation is almost complete
As Leicester have also shown, it is difficult to adjust to playing two hugely important matches most weeks, and Spurs have handled it a lot better than the holders thus far. Yes, they are used to juggling continental commitments as Europa League regulars, but there is a difference between how they approach that competition and how much more esteem this one is held in. It took them a while to get it right the last time they participated in 2010/11, averaging 1.5 points per game across the opening 12 fixtures and then increasing to 1.77 from mid-November onwards as they settled into the rhythm. Right now, they are rocking two per game even during the tricky transition period.
Harry Kane will be back soon
The most obvious cause of positivity is that they have avoided defeat and kept the distance to the top thin without being able to call on Kane in half of their 2016/17 league encounters, something that they couldn't possibly prepare for as he made 71 successive top-flight starts prior to that. The England international is due to back soon, and is always at his best from November onwards, firing 21 times in that timeframe in both 2014/15 and 2015/16.
Click here to check out more of Betting.Betfair's Premier League coverage