Premier League: Kane injury has potential to be Tottenham blessing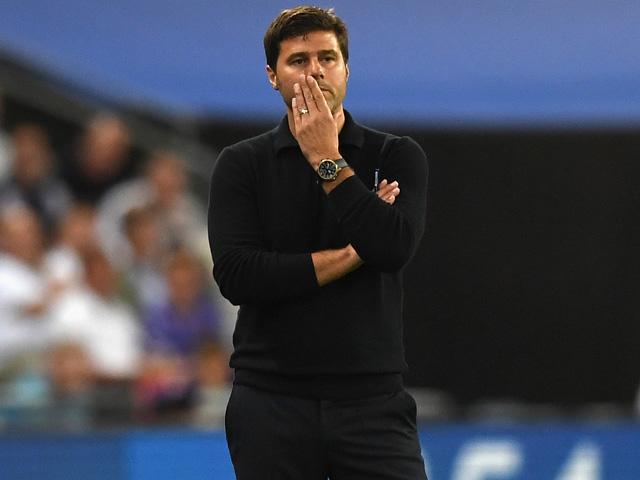 Tottenham will replace the reigning Premier League top goalscorer with his Eredivisie equivalent
Tottenham are now equipped to survive a Harry Kane-less period, predicts Michael Lintorn...
It is arguable that no Premier League team are more dependent on any one player than Tottenham are on Harry Kane who, in addition to scoring 48 top-flight goals since November 2014, has started 71 successive fixtures in the competition.
Ever since the first time that Mauricio Pochettino saw fit to name him in a league XI against Stoke 22 months ago, he has been an ever-present, meaning that there is no accurate way of gauging how they fare in his absence.
There is therefore understandable anxiety surrounding reports that he is set for two months on the treatment table with ankle ligament damage sustained towards the end of his match-winning appearance against Sunderland at the weekend.
However, there are two reasons to believe that it could yet be a positive development for both Spurs and their number ten, the first being that he quite possibly needed a rest, even if this obviously wasn't the ideal way with which to obtain one.
As well as starting every week for his club, the striker attended the European U21 Championship in 2015 and Euro 2016 with his country, featuring prominently at both, meaning that he hasn't really had a break since establishing himself.
It has affected his performance too, with it noticeable in each of the last two summers that his form tailed off towards the conclusion of the campaign, his England impact was minimal at both tournaments and his early-season form was similarly unimpressive.
In both 2014/15 and 2015/16, it wasn't until the end of October or later that he found his groove in the Premier League, going on to net over 20 goals so, given that he has two on the board already this term, he shouldn't yet be discounted from Premier League top goalscorer contention at 27.026/1.
The other cause for optimism is the presence of Vincent Janssen, which should leave the Lilywhites far better stocked for a Kane injury than they would have been in 2015/16 when deputy Clinton N'Jie spent half the campaign sidelined and wasn't trusted with a domestic start when he was available.
The Dutch forward is 22 and only has one hot Eredivisie season behind him, so of course there is a possibility that he won't be up to the task, but at the very least he has earned the opportunity to prove whether or not he is capable. Besides, Spurs have paid £17 million for that privilege.
Pochettino certainly gives the impression that he deems the former AZ Alkmaar attacker more prepared than N'Jie, utilising him in all five Premier League games to date and their Champions League opener, giving him one full 90 minutes and bringing him on for Kane twice this month.
The fact that Janssen hasn't got off the mark yet isn't a huge concern either as his 2015/16 was similar to Kane's, firing blanks in his first seven league outings but going on to be the division's chief goal-getter with 27.
Despite sitting third and averaging a point per match more than at the same stage last term, Tottenham are 2.588/5 to finish in the top four.
Click here to check out more of Betting.Betfair's Premier League coverage
Discover the latest articles
Read past articles