The Number Cruncher: Go for Chelsea, Arsenal and Man Utd to defy high goals expectation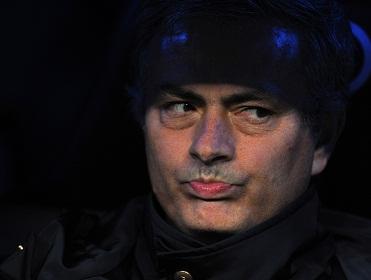 Jose Mourinho has a low-scoring, non-winning history on the final day of the season
Andrew Atherley runs through the stats that point to three final-day games with Under 2.5 Goals...

Just as Daniel Day-Lewis knows there will be blood, football punters know there will be goals on the final day of the Premier League season. Last year, for example, brought us the 5-5 draw between West Brom and Manchester United - arguably the most extraordinary scoreline of the season and one that would have been most unlikely on any other given weekend.
That helps to explain why Over 2.5 Goals is favourite in all 10 Premier League matches on Sunday but, with the stats not supporting quite such an overwhelming slant, it seemed worth delving deeper to find any underlying trends that might tell us more. And it turns out they do exist.
The headline figures from the past four seasons (admittedly a small sample) are that every final day has had over 2.5 goals in six out of 10 matches. That's a 60% strike-rate and, if repeated on Sunday, it would outstrip the overall 2013-14 seasonal average, which currently stands at 51.35%.
But it is not a huge margin of advantage and it raises the question of whether punters would be better off looking for the value in the matches that might turn out to have Under 2.5 Goals - with the recent trend suggesting four out of 10 will be on the low-scoring side.
An advantage on the statistical front is that there has been a constant over the past four (and now five) seasons - namely, the dominance of the big six (Manchester United, Chelsea, Manchester City, Arsenal, Liverpool and Tottenham), who have filled at least five of the top six places every time - and that group appears to hold the key to final-day goals trends.
Surprisingly, perhaps, the big six are less likely to be involved in final-day matches with over 2.5 goals and the figures show the most notable dip when they are away from home. Eight of the 12 matches (67%) with a big-six team as the visitors have had under 2.5 goals - a big swing from the overall trend towards over 2.5 goals.
Three of Sunday's matches fall into that category and Under 2.5 Goals is available to back at 2.568/5 in Cardiff v Chelsea, at 2.568/5 again in Norwich v Arsenal and at 2.245/4 in Southampton v Manchester United.
Of course, with no pressure, any or all of the big-six teams could run riot, but that is well factored into the odds for over 2.5 goals and the recent trend indicates it could be worth taking the risk on low-scoring outcomes.
While it seems hard to credit that Cardiff v Chelsea will be low-scoring, for instance, it is interesting that Jose Mourinho has never won on the final day of the Premier League season in three previous attempts and all three have had under 2.5 goals. Does that hint at a lack of motivation from the great motivator when there is nothing, or very little, on the line?
There is one final conclusion to be drawn from the figures: if it is the case that final-day matches with big-six teams as the visitors tend to produce under 2.5 goals, the flipside is that any games outside that category are the ones most likely to have over 2.5 goals.
If we put the figures from the past four seasons together, final-day matches with a big-six visitor have produced 67% under 2.5 goals, while all other games have had 71% over 2.5 goals (compared with the overall figure of 60% over 2.5 goals).

Recommended Bets
Back Under 2.5 Goals in Cardiff v Chelsea @ 2.568/5
Back Under 2.5 Goals in Norwich v Arsenal @ 2.568/5
Back Under 2.5 Goals in Southampton v Man Utd @ 2.245/4
2013/14 P/L (1pt per bet)
Staked: 91pts
Returned: 86.04pts
P/L: -4.96pts
Discover the latest articles
Read past articles