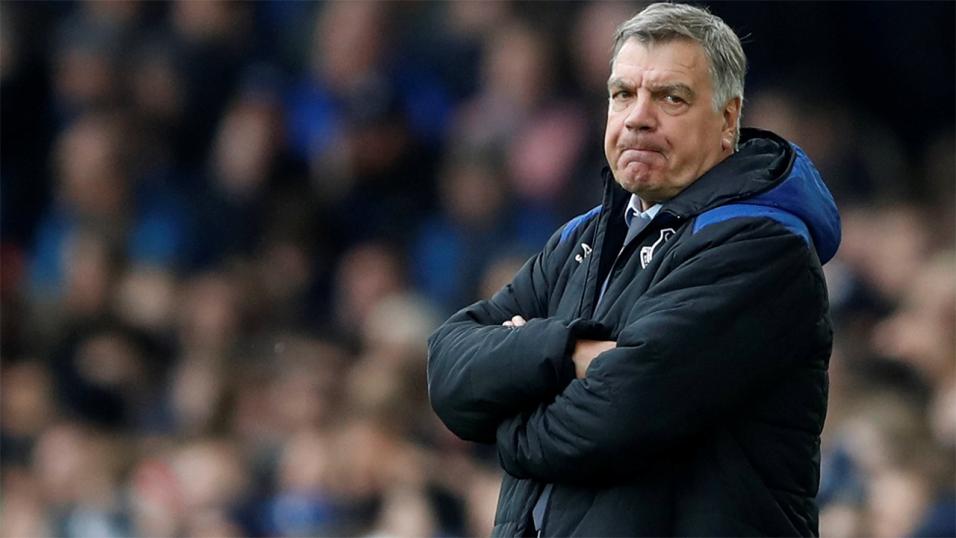 Cenk Tosun has scored all of Everton's last three away goals.
Swansea and Everton are ranked bottom and second bottom for shots on goal this season and with the two boasting few in-form attackers between them, it could pay to bet on it being a very low-scoring game, says Jamie Pacheco...
"When you look at how the teams are set up and the absence of any great attacking talent between them, particularly for Swansea, you start to believe that this could be a pretty uneventful game. All the better for us."
Swansea v Everton
Saturday April 14, 15:00
Swans keep on edging towards safety
It would have been impossible for Carlos Carvalhal to keep up Swansea's excellent run since he first arrived forever but game by game they carry on edging closer to safety. Yes, they haven't caused any major upsets- losing convincingly to both Manchester United and Tottenham in recent weeks - but they've been steadily picking up points and at the very least haven't lost to teams they shouldn't be losing to.
An example of that was their 1-1 draw at West Brom. A draw against the side who is bottom of the table is nothing to write home about but that could prove to be a very valuable point come the end of the season and it had the double advantage of also making sure the Baggies don't start mounting an unlikely comeback.
They'll have to make do without three of their biggest names here. Renato Sanches, Wilfried Bony and Leroy Fer all miss out with injury although Swansea fans would probably argue no neof them has been particularly important to the team of late.
What's the gameplan, Sam?
Over four months into Sam Allardyce's reign at Everton, we're no closer to knowing what sort of team he's trying to build here.
The system keeps changing, the starting XI keeps changing and so does Wayne Rooney's role within the side. Striker, number 10, holding midfielder, substitute. It's anyone's guess where he will feature next. If at all.
Big Sam will be reasonably happy with a 0-0 draw against Liverpool though some may argue that with some Reds players rested and minds on that Champions League game against Man City, that was as good a chance as any for Everton to have actually won the game.
Gylfi Sigurdsson continues to miss out through injury.
Swansea rightful favourites
The match odds prices are pretty much what they should be. Swansea, in better form, at home and with more to play for are favourites at [2.58]. Opta tell us that Everton haven't won here in their last three attempts and though the Toffees did win their last away game - at Stoke- you'd have to go back to mid-December for their previous away win on the road prior to that.
If you're desperate to play this market, go ahead and lay Everton at [3.1].
But a better case can be made for this being a low-scoring game. The last two times these two played at the Liberty Stadium it ended 1-0 and 0-0 and Opta tells us that since Allardyce took over, Everton's 57 shots on goal is the lowest of anyone in the Premier League bar... Swansea (51).
40% of Swansea home games this season have had less than 1.5 goals so in light of that, getting paid out at 2/1 on it happening again looks a decent shout.
When you look at how the teams are set up and the absence of any great attacking talent between them, particularly for Swansea, you start to believe that this could be a pretty uneventful game. All the better for us.
If you agree with me that this match will be low-scoring then you'll also agree that if you're looking for a scorer, you might as well go with him to be a first goalscorer than an anytime goalscorer.
Swansea really share their goals around with no-one having scored more than six. That was Jordan Ayew, who is 5/1 for first goalscorer honours. Tammy Abraham (5 goals) scored their goal last week and is the 9/2 favourite.
The aforementioned Wayne Rooney is 6/1 and has a good record against Swansea - four goals in his last nine appearances against the Swans - but that's no value if he carries on playing as deep as he has done recently.
Cenk Tosun could be your man here. All of Everton's last three goals on the road were scored by him and it's hard to argue he isn't their most likely scorer. Although of course the odds are telling you that anyway. He's joint-favourite at 9/2.
Ref Watch
Lee Probert is one of the league's more lenient referees. Remarkably he averages less than two yellows a game over his 27 matches this season though interestingly, his red card has come out five times, which is quite a lot.
To add further confusion to the equation, Probert was actually quite busy in his last three games, showing four, four and five yellows so it's very hard to make any sort of predictions about how many cards we might get here.

Staked: 46.5 pts
Returned: 44.4 pts
P and L: -2.1 pts

Recommended bets