Premier League Betting: We can believe in Arsenal as title contenders again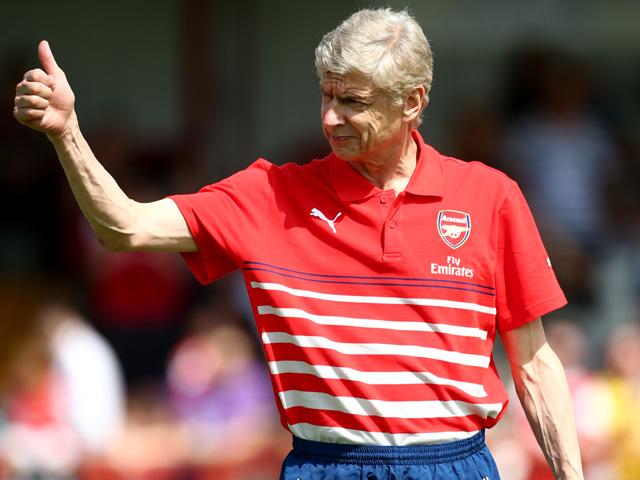 Will you be giving Arsene Wenger's men the thumbs up in this year's title race?
After Sunday's last-gasp win over Leicester Andy Brassell argues that Arsenal are the rightful favourites to win this season's Premier League and that now is the time to have faith in Arsene Wenger's men...

"The roles of Mesut Özil, Aaron Ramsey and Alexis Sánchez will continue to be pivotal in the run-in, but so is the feeling that this Arsenal side can fly by the seat of their pants as well."
Given the nature and context of Danny Welbeck's winner against Leicester - last-gasp, redemptive, snatching an opportunity to make up ground on the leaders - the reaction since the dust settled has been a little curious.

Given that the Foxes had the stuffing knocked out of them by this cruellest of blows, by the most credible of the perennial top four in this campaign to date, you might have expected more of a landslide of floating voters towards Arsenal.

It has not, however, overwhelmingly been the case. While the drama of the denouement has been widely celebrated - and why on earth not, in the most invigorating Premier League season of them all? - few seem to have taken it as a sign that Arsenal will steer the ship home from here.

Just look at the odds for their next Premier League encounter, which takes them to Manchester United in just under a fortnight, after a pause for the FA Cup.

United are the favourites to win the fixture which is perhaps traditionally the competition's most prestigious, at 2.506/4. Arsenal, who will begin the match 10 points clear of Louis van Gaal's side and, for their part, didn't stink out the Stadium of Light last Saturday, are priced at 2.8815/8 to return home from Old Trafford with three points.

It makes you wonder how many have forgotten the ease with which Arsene Wenger's side tore through United at the Emirates in early October, handing them a first defeat of the league season and perhaps, in retrospect, damaging their season beyond repair - for United have never appeared to fully recover.

Perhaps it's normal that Arsenal - available to back at 2.68/5 to win the title - should be overshadowed on a weekend in which their near neighbours Tottenham (3.8514/5) pulled out an even more stunning win at Manchester City (8.07/1) - albeit with the aid of a very generous penalty decision, it must be said - and in which they were a whisker away from being foiled by Leicester (4.57/2).

Last-gasp disappointment or not, Claudio Ranieri's side didn't emerge from the afternoon as much less of a title contender as they went into it. They certainly showed that they have grown significantly from their own early season humbling by Arsenal, back in September.

That 5-2 hammering was the prelude to Wenger and company cutting United down to size. Maybe that explains the lack of fervent belief in their chances now. Back then in autumn, it felt as if Arsenal could, and should, sweep away the rest of the competition. Their football at that point certainly suggested they had the ability to do so.

Yet after Sunday, and the continuation of a comeback from four winless Premier League games that began with victory at Bournemouth last week, maybe we should put even more of our faith in them.

The win over Leicester was exactly what championships are made of - scrappy, desperate, improbable and (let's face it) barely deserved. So many times in past seasons Arsenal have been accused of lacking killer instinct. On Sunday, Theo Walcott converted their first shot on target 70 minutes in, before Welbeck cruelly put the visitors away at the death.

The roles of Mesut Özil, Aaron Ramsey and Alexis Sánchez will continue to be pivotal in the run-in, but so is the feeling that this Arsenal side can fly by the seat of their pants as well. In this of all Premier League seasons, we shouldn't be reduced to believing that the best, most fluent team at any given point will prevail. Arsenal have every chance.

***

For all Betting.Betfair's Premier League coverage, click here
Discover the latest articles
Read past articles