Premier League: Will ongoing stadium issues impact Tottenham's top-4 pursuit?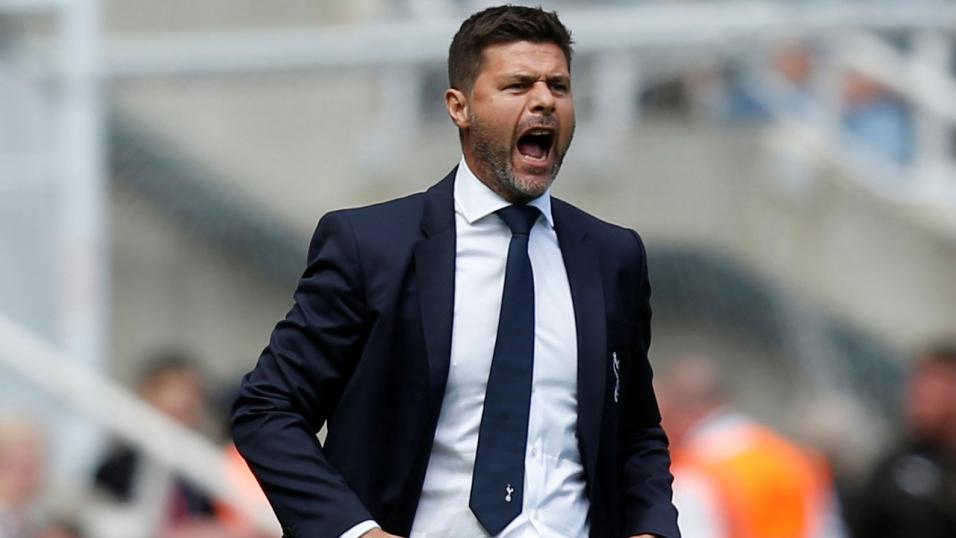 Will Spurs finish in the top-4 again?
Tottenham's move to their new stadium has been delayed leaving Ben McAleer to wonder how big an impact the stadium uncertainty will have on the team in the Premier League and Champions League this season...
"After a summer of no new arrivals, fans are within their right to be disgruntled at the stadium delays, even if these were inevitable such is the scale of the project."
"It's important for any team to feel at home," Dimitar Berbatov exclusively told Betfair this week. It came after it was confirmed that Tottenham's new stadium has undergone yet more delays to its construction. The inaugural match was supposed to be next month when Spurs take on Liverpool, but that, along with the the following Premier League meeting with Cardiff City, have both been moved back to Wembley.
There are growing concerns that the clash with champions Manchester City will need to be rearranged as it now falls on the same day as the NFL match between the Philadelphia Eagles and the Jacksonville Jaguars, also to be played at Wembley.
Either way, the stadium uncertainty is a growing issue that will only set Tottenham back in their development. A year away from White Hart Lane means many a supporter is itching to get to their new stadium rather than spend any longer at Wembley. Spurs may have become adjusted to the national stadium following a settling in period - they have won seven of their last eight league matches at the home of English football, with the exception coming in a 3-1 loss to Manchester City - and it now feels like a home from home.
Tottenham quickly made Wembley their home
Indeed, Spurs worked wonders to secure a third-placed finish when many wrote them off and felt they'd fall out of the top-4 entirely. The "Wembley Curse" was well-documented, but laid to rest on the back of a stuttering start to their season at their temporary home. Fans, though, crave a return to their former haunt, even the new ground won't have quite the same feel as White Hart Lane used to.
The inevitable settling in period will also take its toll on this current Spurs side. You only have to look at the opening three league games at Wembley last season to measure the impact that came with moving homes. They failed to win any, dropping more points in those outings against Chelsea, Burnley and Swansea (7) than they did in the entire 2016/17 campaign at White Hart Lane (4).
Mid-season return to Tottenham could undo hard work
Say Spurs were to move from Wembley, which is currently reserved until the end of 2018 for Tottenham to play their league games, back to their home, in the midst of the season, then it could really derail any progress gained and that could have dire consequences, both domestically and in European action.
Spurs started the campaign well with a hard-fought 2-1 win over Newcastle and will now want to carry that momentum into the game against Fulham, who they have a solid home record against, winning five of their last six home meetings with the newly-promoted Cottagers.
Gaining a head of steam is vital in the Premier League and as gritty as the win was over Newcastle, it stands them in good stead ahead of the weekend and beyond. Yet the continued uncertainty of their new stadium is likely to have a negative impact on the players and supporters. After a summer of no new arrivals, fans are within their right to be disgruntled at the stadium delays, even if these were inevitable such is the scale of the project.
However, a bonus is that while Spurs didn't spend any money in the transfer window, the new contracts for the likes of Mauricio Pochettino, Harry Kane, Davinson Sanchez and Son Heung-Min, to name four, are boosts for the squad as the club ties down their valuable assets for the long-term. What's more, with Mousa Dembele, Toby Alderweireld and Danny Rose, at the time of writing, all remaining at the club, there was no need to overspend given the team chemistry within the immediate starting XI and the squad as a whole. A big name arrival may have upset the apple cart, which would have had a detrimental effect on the team.
Will lack of transfer activity cost Spurs a Champions League spot?
Yet without the sale of the new stadium for the foreseeable future, Spurs may yet struggle to attract big name stars that will ultimately replace those who depart sooner or later. Both Dembele and Alderweireld have a year left to run on their current deals with Tottenham and have shown no signs that they will extend their stay with the club. The Belgian pair are crucial to Spurs when on top form, yet the change in scenery may impact who they can attract to the club.
As and when Spurs do move to their new ground, it'll take some time getting used to and with the future uncertain, Tottenham [1.78] are the fifth favourites to secure a top-4 finish on the Exchange.
What's more, Spurs [2.34] are also fifth favourites to match or better last season's Premier League top three finish exploits, even accounting for their strong end to the campaign and winning start to 2018/19. That they arguably have the most settled squad in the top-flight, though, should work in their favour, but whether they achieve the feat or not could ultimately boil down to whether they stick it out for the season at Wembley or transition seamlessly into their new surroundings.
Fans and the club understandably want the new ground and the team needs the identity of the new stadium to progress, yet any move may prove a hindrance or a help. Either way, whether Spurs stick or twist, the club may lose out regardless.
Recommended bets
Back Tottenham to secure a top-3 finish at [2.34]