Premier League Weekend Review: United have the right man but the wrong summer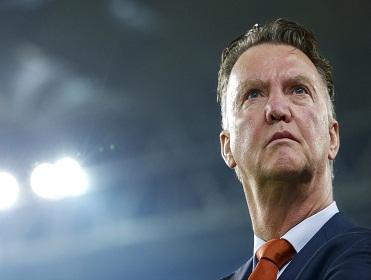 Louis Van Gaal . . . World Cup will be all consuming
Louis Van Gaal's arrival as new Manchester United manager is expected to be confirmed in the next week. Ralph Ellis fears his 'other job' at the World Cup will take far too much time for him to deliver instant results...
"United, who probably won't finish in the top six this year, are as short as 6.25/1 in the market forming for next year's title winners. It should be nearer to 16.015/1 or even 60.059/1."

Another week and the season will be over, and only one thing will start to matter: The World Cup. It is watched by around a billion people - FIFA's figures for 2010 said 26.29 billion views when you added up every person for every game.
It will eat up time on the phone-ins, in the papers. By the end of week one we will all be experts on the players from the whole alphabet of top international football from Algeria to Uruguay with 30 stops in between.
For the players it will be the highlight of their careers. For the managers it will be all consuming, with media demands eating into time they want to spend plotting tactics, taking training, checking injuries, holding meetings. And that's before you take account of the logistics of travelling around the world's fifth largest country.
All of which brings us to the idea that Louis Van Gaal, 1.041/25 to be next Manchester United manager, is going to walk into Old Trafford when it is all over and turn a team that has flopped dismally into next season's Premier League champions.
United, who probably won't finish in the top six this year, are as short as 6.25/1 in the market forming for next year's title winners. It should be nearer to 16.015/1 or even 60.059/1.
If there was one big mistake that was made at Old Trafford last summer it was that David Moyes didn't begin work until July 1. By then he was already behind the game in terms of chasing transfer targets, and with new chief executive Ed Woodward also on a steep learning curve his first window ended as a complete flop.
Van Gaal comes with a stellar reputation and worldwide contacts. He comes with a CV that says he is a serial winner. But he's also got to finish another job first as manager of Holland which will keep him pretty damn busy, even if his side fail to get out of the "Group of Death" with Spain, Chile and Australia, right up until June 23.  Qualify from that one, and it might even be July 13th and the final before he's finished (the Dutch are 7.06/1 to reach the semi-finals).
United's dismal display losing to Sunderland at Old Trafford on Saturday was a stark reminder of how much needs to be done, and how quickly things have deteriorated at the club since Sir Alex Ferguson hung up his hairdryer. Match of the Day highlighted the calm way John O'Shea was keeping possession, but blow me - he will have been under more pressure on the ball playing in a testimonial.
Even Ryan Giggs pretty much admitted afterwards that the new boss will have to tear the team up and start again. There's supposed to be a fund of around £150million available for him to do it. But the middle of July will be too late - by then all the best players will have gone.
Van Gaal will already have a tough enough job convincing top stars to join when there is no Champions League football on the fixture list for at least a season. United's worldwide reputation will only go so far. To do it he will have to sit with players face-to-face, outline his vision, sell them his dream.
But how is he supposed to do that when his every waking hour will be consumed by Holland and the World Cup? How can he fly to meet a player who is probably at a rival camp in Brazil? How can he even let agents into his Dutch HQ to talk about anything other than his international prospects?
United have almost certainly identified the right man for the job. But you fear they've picked the wrong summer to give it to him.

Discover the latest articles
Read past articles