Premier League Weekend Review: Rooney's mad moment could be a blessing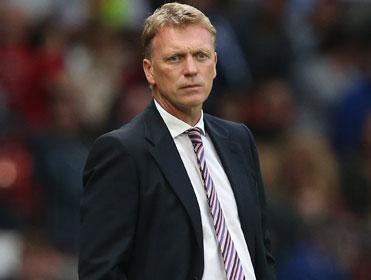 David Moyes defended Rooney's kick at Jordon Mutch
Wayne Rooney is back in the headlines for the wrong reasons this morning. Ralph Ellis says it might turn out a defining moment for club and country...
The last time the red mist descended so thickly on Wayne Rooney was back in 2011.
It was a bad time for him. His dad and uncle were all over the papers after being arrested the day before on suspicion of being part of a betting scam (of which it must be stressed both were subsequently completely cleared); England were hanging on to a 2-1 lead in Montenegro with qualification for the Euros at stake; and then he was losing a tussle with Miodrag Dzudovic and kicked the back of his leg in frustration.
It made Rooney only the second player to be sent off twice wearing an England shirt. It was the fifth red card in all of a career that had brought an average of more than ten bookings a season. It meant he would miss all the group games in the Euro 2012 finals (although an appeal reduced a three game ban to two). It seemed to underline that he was a player who didn't know how to avoid stepping over the line that separates being competitive from going out of control.
But then something changed. Whether Sir Alex Ferguson had a word, whether Fabio Capello made a point, whether Rooney himself realised that he needed to get more of a grip we don't know. What we do know is that he went through a further 38 games for club and country that season collecting only one more yellow card. And it didn't harm his game, either - he scored 27 goals in that time.
Since then Rooney has continued to get the balance right, with just seven yellow cards in 44 matches last season and before yesterday just four in 20 this time.
So you wonder what snapped when he and Jordon Mutch were chasing the ball down the line, and suddenly Rooney seemed to lose his calm and kick at the back of the Cardiff youngster's legs. Referee Neil Swarbrick took a generous view and showed yellow, United manager David Moyes insisted it was all a fuss about nothing. But I suspect that deep down Rooney himself knows he was wrong and was fortunate to get away with what he did.
He Tweeted last night: "I agree mine was bad tackle and ref dealt with it."  I know he then had a dig that "Martin Tyler didn't shut up about it all game", but the admission that he had put himself at risk of a red card is important.
United have had a stuttering start under Moyes and are still some way from looking like a genuine team. Tom Cleverley didn't have the sort of influence on midfield you'd hope for; the defending of set pieces was poor; injuries have disrupted the defence which has not been settled.
And yet Rooney's partnership with Robin van Persie has continually dragged them through games and got them results. They sit three points behind second placed Liverpool. Curiously they are 1.584/7 to achieve a top four finish, yet fifth in the betting at 11.010/1 to retain the title.
So maybe if Rooney has been reminded that he must return to paying attention to his discipline, it could turn out a crucial moment for him, for Manchester United and England. If Moyes is going to lift some significant silverware in his first season in charge of the Champions, and if Roy Hodgson is going to make an impact in Brazil, if the player himself is going to challenge for the Golden Boot, they all need the Rooney model of early 2012 - focused, aggressive but in control, fit and firing. Just, in fact, the way he played in Cardiff yesterday for the 84 minutes after getting away with his moment of madness.
Read past articles