Premier League Tactical Preview: Liverpool to finally drop points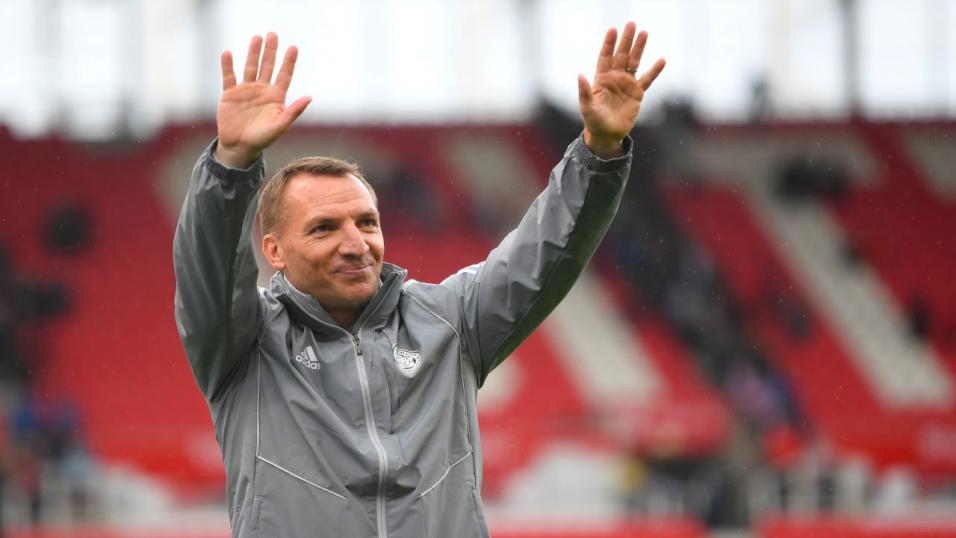 Rodgers' side can take a point from Anfield.
Alex Keble picks out four key battles ahead of the eighth round of Premier League fixtures, predicting Leicester City can end Liverpool's 100% record...
"However, it does mean they can surround Fabinho and force Liverpool to hold aimless possession. Rodgers's side are disciplined and physically strong, potentially leading to a frustrating and low-scoring contest at Anfield."
Brighton v Tottenham
Saturday, 12:30
Live on BT Sport 1
Prior to Serge Aurier's red card last Saturday Tottenham, and specifically Tanguy Ndombele, were dominating Southampton because their diamond 4-4-2 formation fit neatly into the gaps in Southampton's 3-4-3. When layered on top of each other these two systems barely have any positional overlap, which favours the attacking team as they collect the ball in spaces between the lines.
Brighton's 3-4-3 formation is similar to Southampton's, which is why Ndombele can again flourish; from the left of the diamond Ndombele fits snugly in between right wing-back and right central midfielder. Heung-Min Son will once again hug the left touchline, dragging Martin Montoya back and away from midfield, which means Dale Stephens has split duties between Christian Eriksen and Ndombele.
Ndombele's ability to break the lines in possession and play sharp forward passes make him just the sort of player Spurs need to raise the tempo against deeper opponents. Brighton will not sit back, but they will quickly fall into a defensive formation when the visitors hold possession. Ndombele will run the left-centre column, pulling Brighton out of shape to give Tottenham the three points.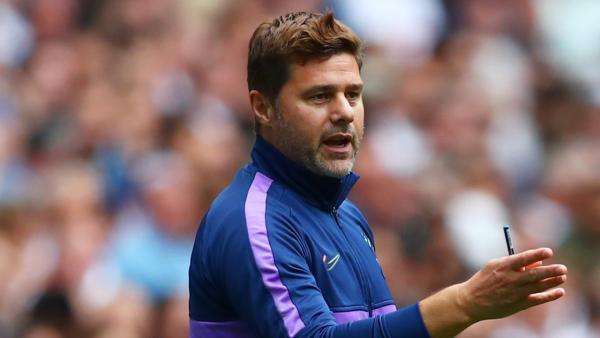 Liverpool v Leicester
Saturday, 15:00
Sheffield United's impressive defensive performance last weekend owed much to surrounding Fabinho and quickly closing down the Liverpool full-backs; by doing so they stopped the visitors from being able to feed their front three or maintain a high tempo in their passing. Brendan Rodgers is likely to broadly follow this method, deploying conservative tactics just as he did against Manchester United at Old Trafford and Chelsea at Stamford Bridge.
That means three central midfielders - Hamzah Choudhury will come in - and James Maddison shunted out wide. When Leicester have done this previously it has meant flat sideways passing in the middle of the park, and if they do manage to launch a counter, Maddison has no wide outlet to pass to. Jamie Vardy is unlikely to get many chances to run in behind the high Liverpool back line, simply because Leicester won't manage to build quickly out from the back with both Wilfried Ndidi and Choudhury on the pitch.
However, it does mean they can surround Fabinho and force Liverpool to hold aimless possession. Rodgers's side are disciplined and physically strong, potentially leading to a frustrating and low-scoring contest at Anfield. Rodgers does not have the ambition or tactical bravery on the road to make this the thrilling end-to-end tie it could be.
West Ham v Crystal Palace
Saturday, 17:30
Live on Sky Sports Premier League
West Ham have won both of their home matches since losing to Man City on the opening day, with Andriy Yarmolenko the breakout star for Manuel Pellegrini. His wing-focused tactics are pretty straight forward, the full-backs expected to overlap as Yarmolenko and Felipe Anderson run directly at the defence and Declan Rice holds the fort with the centre-backs.
Crystal Palace's biggest concern is being too open in away matches, and their most recent defeat - 4-0 at Spurs - was characterised by Son dominating in a large gap between defence and midfield that ultimately left Palace's full-backs exposed. Neither Joel Ward nor Patrick van Aanholt are good enough defensively, the latter in particular often caught out of position or easily dribbled past in key areas.
West Ham's attacks will funnel largely through Yarmolenko (three goals already this season), and his powerful dribbling should see Van Aanholt crumble; the Dutchman won't be well supported by his team-mates because Palace aren't sitting as deep as in 2018/19. It will not be an easy game for the hosts, but that mismatched key battle ought to make the telling difference over 90 minutes.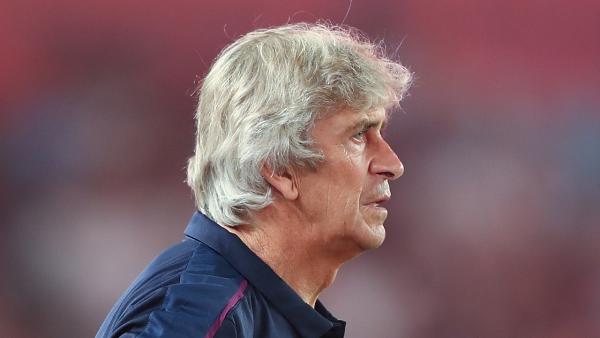 Newcastle v Man Utd
Sunday, 16:30
Live on Sky Sports Premier League
Steve Bruce will expect a reaction to their 5-0 thrashing at the hands of Leicester City, not least because he will surely revert back to the 5-4-1 formation that he has consistently coached for the last 3-4 years. Leicester benefited enormously from Newcastle's full-backs pushing too high in last week's 4-2-3-1, applying pressure as if they had a spare centre-back covering behind. Bruce won't make that mistake again.
The 5-4-1 was very effective in the 1-0 win at Tottenham earlier this season because Spurs moved the ball too slowly; their narrow attacking lines and lack of piercing full-backs ensuring Newcastle's blockade could easily shuffle across and prevent clear-cut opportunities. These are precisely the characteristics that define Ole Gunnar Solskjaer's team of late, whose only real attacking threat is Daniel James, a player who needs space to run into; Newcastle's formation means the right wing-back and right centre-back can double up on James.
Newcastle will barely get into the Manchester United penalty area, of course, but they won't particularly want to. Stay deep, compact, and organised, and Bruce's team will keep a clean sheet. Paul Pogba didn't look interested against Arsenal on Monday, Jesse Lingard is stuck in a rut, and Marcus Rashford will be tasked with breaking beyond three centre-backs all on his own. A 0-0 draw looks very likely.