Claudio Ranieri Appointed: Can Leicester hero keep struggling Fulham up?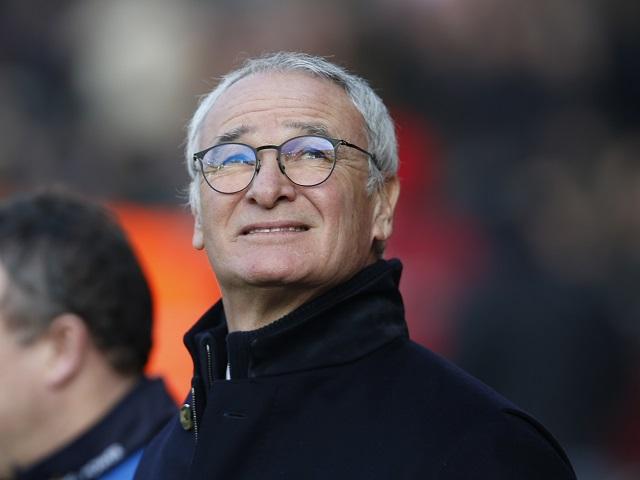 Ranieri has a very big job on his hands at Fulham.
Alex Keble takes a look at Claudio Ranieri's in-tray at Fulham, and asks whether the Italian has the ability to steer the club out of the relegation zone.
"Ranieri's positive attitude should clear the clouds around Craven Cottage, but unless that quickly translates into wins and points Fulham are doomed."
Just days after owner Shahid Khan said he was "astonished" at rumours of an imminent managerial change, Fulham have sacked Slavisa Jokanovic and replaced him with former Leicester City manager Claudio Ranieri. After considering several candidates for the role, Khan has said the new manager is a "risk-free and ready-made" appointment.
He joins the club with just under two weeks to prepare his side for a match at Craven Cottage against fellow strugglers Southampton, in which even a win for the hosts would not lift them out of the bottom three. This is a huge task for the 67-year-old.
Ranieri's recent history
It is certainly an eye-catching appointment. Ranieri is a strangely unknowable entity for Fulham fans despite his fairy-tale title triumph in the midlands two-and-a-half years ago. The Italian's most recent role, as Nice manager for the 2017/18 season, began brilliantly but crumbled after Christmas, the season neatly split into two very different halves. This follows a similarly dramatic rise and fall with the Foxes, which itself was very un-Ranieri like as "The Tinkerman" played the same team, in the same system, throughout that famous league-winning year.
Khan is correct when declaring Fulham have captured "an extraordinary football man" - one who boasts experience with the likes of Chelsea, Juventus, Inter Milan, and Valencia - but that doesn't mean it is an appointment without risk. Fulham, after all, are in a perilous position that Ranieri has rarely experienced in his long career at the top of the game.
He certainly has a full in-tray at Craven Cottage, and as an ex-Chelsea man Fulham fans won't necessarily give Ranieri much time to adapt. Then again, with five points from their opening 12 Premier League games, time was never going to be on Ranieri's side.
Build on the Liverpool performance
Fulham's dreadful defensive record is obviously the first thing to fix. Jokanovic played in a highly expansive style that created big gaps in midfield and defence, allowing their opponents to simply walk through the middle of the pitch. Fulham have conceded 31 goals so far this season, on course for a Premier League record.
However, there were some very positive signs from the 2-0 defeat at Anfield on Sunday, and had their marginal offside goal not been disallowed it is plausible the Whites would have emerged with three points. Jokanovic had finally tightened up, playing a narrow 4-4-2 that restricted space in the centre and - with a deep defensive line - made Fulham much harder to break down.
It was a dramatic tactical reshuffle from the outgoing manager, and coincidentally it has provided an early template for how Ranieri can infuse Fulham with some of that Leicester magic.
Implement a counter-attacking style
A deep-lying, counter-attacking 4-4-2 is how Ranieri won the title with Leicester - and it's exactly how Fulham need to play in order to survive the drop; they just aren't technically gifted enough to play an open possession game. The Southampton match is a good place to start.
In Tom Cairney, Ranieri has the Danny Drinkwater-style midfield engine, while across the back four there is enough brawn to stop the leaks. Denis Odoi and Calum Chambers are decent centre-backs in need of the confidence boost that comes with being surrounded, more closely, by team-mates. Dropping deeper and holding a compressed overall team shape is the obvious way to improve a defensive record, and (not coincidentally) it is exactly what Ranieri would want to do anyway.
More importantly, playing with caution before springing forward on the break suits Fulham's attacking players. Ryan Sessegnon has struggled to find space on the left flank, but with a Leicester-ish plan will frequently receive the ball with room to gallop into. The same can be said of Luciano Vietto, while Aleksandar Mitrovic is a good target man for teams playing in a direct style.
Find a defensive midfielder
The biggest stumbling block in all this is finding an N'Golo Kante to compliment Cairney (or Drinkwater himself, who will be available to loan in January and is a 9/2 shot to sign for the Cottagers in 2019). It's possible that Kevin McDonald will improve if Fulham aren't so expansive, but it's more likely the club will enter the transfer market to find a new defensive midfielder.
There aren't any obvious names that spring to mind, but Ranieri has six weeks to search for an athletic footballer who can sew together the gap between defence and midfield. Fulham need a strong tackler capable of calming the nerves of the centre-backs.
Can Fulham survive?
There is certainly talent in the Fulham squad - in the final third at least - and so if Ranieri can quickly get his tactical ideas across then it certainly isn't too late for Fulham. They are only three points away from 17th, meaning a couple of wins could dramatically change their outlook. Cardiff City and Huddersfield are certainly worse teams, but for the third spot there's very little in it.
The next few weeks will probably define Fulham's future; without a new manager bounce, it's unlikely to come together for a coach whose results tend to drop off very suddenly. Ranieri's positive attitude should clear the clouds around Craven Cottage, but unless that quickly translates into wins and points Fulham are doomed. However, as they are likely to trade higher than the [1.75] on the Exchange, it's worth a lay at this point.