Premier League: Punters duped by Chelsea's horse talk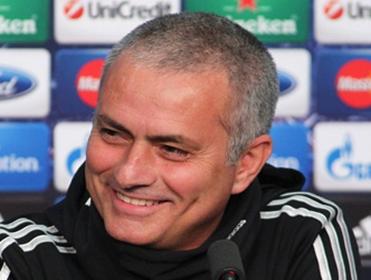 Jose Mourinho's Chelsea are unbeaten in nine league games
Jose Mourinho's insistence that Chelsea aren't Premier League frontrunners is brainwashing those betting on the title race...
Chelsea are on the Premier League's longest current unbeaten run, have the division's stingiest defence, are the only undefeated hosts and have conquered the title favourites home and away.
Each of those feats feel like ticks on a checklist to identify the most likely champions, but Jose Mourinho claims that his team aren't even challengers.
He said: "The title race is between two horses and a little horse that needs milk and needs to learn how to jump. Maybe next season we can race... I don't agree we are title contenders."
It is a slightly more poetic twist on the tactic successfully employed by Roberto Mancini to remove pressure from his Man City side as they pushed for first two years ago.
Nobody took the Italian too seriously but, perhaps because there is so much reverence paid to Mourinho's proclamations in England, it seems as though punters are being swayed by his caution.
How else do you explain Chelsea remaining fairly distant 3.185/40 second favourites even after completely outmanoeuvring the 2.1211/10 market leaders at the Etihad Stadium, where they hadn't dropped a Premier League point all season.
The only edge that Manuel Pellegrini's men have on the Blues now is goal difference, and while they will almost certainly retain that, they must match the Londoners point-for-point for the rest of the campaign for it to count.
That task will be made difficult by the fact that the unconvincing travellers must still go to Man United, Arsenal, Liverpool and Everton, whereas Mourinho has just one top-nine rival's ground - Anfield - left to visit. He has lost once in four Premier League ventures there, winning twice.
As significant is Mourinho's record of having been crowned a champion in seven of his last ten full seasons as a coach, his few failures coming against the ultimate opponents: Sir Alex Ferguson's Man United and Pep Guardiola and Tito Vilanova's Barcelona.
Obviously, it would be unfair to reference Chelsea's generous odds without acknowledging that leaders Arsenal are a hefty 6.05/1 to secure a first title in a decade, despite their two-point advantage.
Most neutrals foresaw them fading away already, yet they have shrugged off every setback to stay in contention entering the final third.
However, there are two key concerns about them that aren't easily dismissed. The first is the lack of recent league-winning experience. Chelsea, Mourinho and Man City have all done the business this decade, whereas the Gunners and Arsene Wenger last did it in 2004.
The other is the fixture list. Not only do they still have to face both Chelsea and Man City again - in successive weeks - they must travel to four top-six adversaries, having flunked their two biggest away tests to date at Man United and Man City.
Discover the latest articles
Read past articles