Premier League: Why Pochettino to Man Utd now makes more sense than ever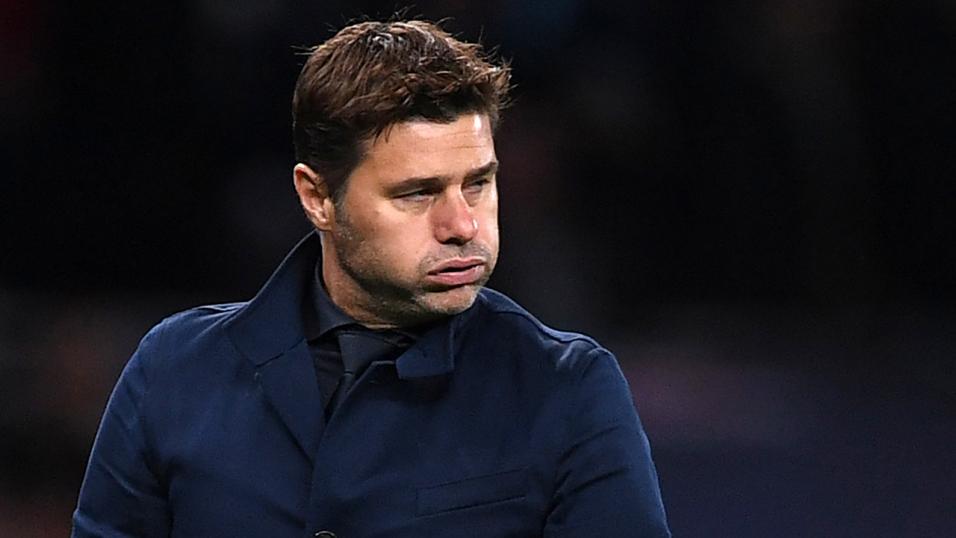 Poch looks to the future
The Poch to United rumours have started in earnest again only this time there might well be a conclusion. Stephen Tudor can see an end to the saga in sight...
"With both managers enduring a torrid time at their respective clubs the temptation to join the dots once again has proven irresistible."
Almost from the moment Jose Mourinho received his P45 at Manchester United the rumours pegging Maurcio Pochettino as his replacement built and built. It got to the point where every time a newspaper was opened or a link was clicked on there was a picture of the Tottenham boss alongside another 800 words of speculation. It got to the point where his appointment felt inevitable.
Ole Gunnar Solskjaer's role in this media-driven pantomime was straightforward and frankly not a little insulting. The Norwegian, installed as interim gaffer once Mourinho sneered away into the night was at Old Trafford merely as a seat warmer and only that. He was a cheerleader who 'got' the club and who would raise morale during this difficult period. In essence Solskjaer was the support act. Poch was the star turn.
A turn up for the books
What nobody anticipated of course was just how adept the former super-sub would be at turning United's fortunes around. Each of his first five games was won by a two-goal margin or more while his first four games saw 500+ passes completed per 90 minutes. These stats were viewed as being transformative when compared to his predecessor's ultra-cautious ways but of much more importance was the fact that United were climbing the table with 14 victories from 17 matches.
By the time Rashford and company pulled off a barnstorming performance in Paris in the Champions League the board had made up their mind to offer their support act a three year contract.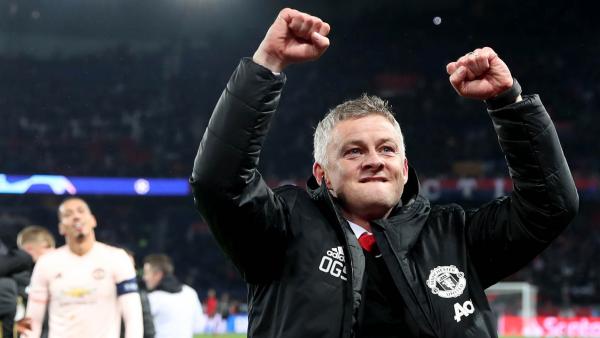 When they did so the rumours linking Pochettino to the job instantly died on the vine. When they did so football simply turned to the next drama, their next obsession. It was as if it never happened and all those words of speculation were for nothing.
Deja vu
Fast forward to the here and now though and it's deju vu. With both managers enduring a torrid time at their respective clubs the temptation to join the dots once again has proven irresistible and the Argentinian is a 'certainly' to be approached according to one broadsheet. He is a 'frontrunner' says another.
But before we switch to the present - and why the 2/1 available on Poch being the next permanent Manchester United manager represents good value - we should perhaps return to the first churning of the rumour mill to find out what was true back then among the idle gossip.
It came to light during this time that United's interest in the 47-year-old went way back, to 2015/16 in fact when Louis Van Gaal's lamentable spell in charge was coming to an end. It is pertinent therefore - if unsurprising - that the club's hierarchy hold a long-term admiration for a manager who has guided Spurs to a Champions League final and consistent title challenges in recent years.
We also know to the point of near-certainty that conversations were had around the turn of the year. Precisely how many can only be theorised but there is strong evidence to suggest that Pochettino seriously considered the possibility of succeeding Mourinho but made it clear that he was unwilling to leave North London until the summer. "What is going to happen tomorrow? No one knows," he said ambiguously in December.
A reputed £34m in compensation meanwhile was also a factor in United backing away.
On a slightly more trivial note Sir Alex Ferguson revealed in May that he had championed Pochettino's cause and was subsequently somewhat put out when the club opted to go with Solskjaer.
Ding, ding, round two
So to the present and if the over-riding reason Poch initially remained in the capital was his unavailability that is increasingly becoming less of an issue with every passing week. Tottenham haven't won away in the Premier League since January while this season they have only won three of their 11 commitments across all competitions. This month alone they have shipped in 10 goals combined against Bayern and Brighton and by even a charitable estimation they are entrenched in crisis.
There is player unrest while the manager's recent dark mutterings about 'different agendas' within the club ironically brings to mind a certain surly Portuguese conspiracy theorist who he might soon be following to Manchester and for these reasons and more Pochettino is 4/9 to leave Spurs before the campaign is out.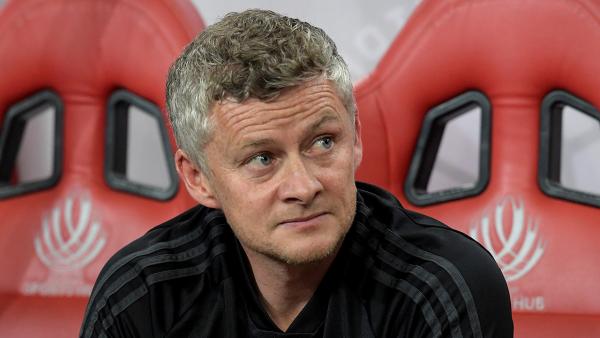 As for Solskjaer he is evens to leave his post before his Tottenham counterpart after skipping straight to imminent divorce from last season's honeymoon period. Since his tenure was made permanent he has presided over the fourth worst record of any club in the top flight and bluntly for a club of United's standing just 17 points from 16 games is an appalling figure that reeks of a manager floundering and a team in urgent need of change.
A dented reputation?
Which leaves us only with the intriguing proposition that United may not actually want Pochettino anymore. After all it is not solely their own team's standing that has taken a hit of late but the reputation of their long-desired leading candidate to address these concerns.
This though can be largely discounted and with some ease too because cycles, projects, whatever you wish to call them invariably come to an end and that is rarely a reflection on the manager. An example of this can be found in Liverpool's interest in Jurgen Klopp in 2015 that didn't waver despite his Bundesliga-winning Dortmund side suffering a disastrous season that saw the black and yellows at one stage skirt with relegation. It's fair to say that the Reds' faith in Klopp has paid off.
As will surely be the case should the expected managerial merry-go-round take place that leads to Solskjaer and Pochettino exiting their respective positions. Pochettino's Spurs project has grown stale. The man however still has the credentials United are looking for.
It's happening again. The links. The rumours. It's getting to the point where his appointment feels inevitable.