Premier League Betting: Sergio Aguero could fire himself into winning Player of the Year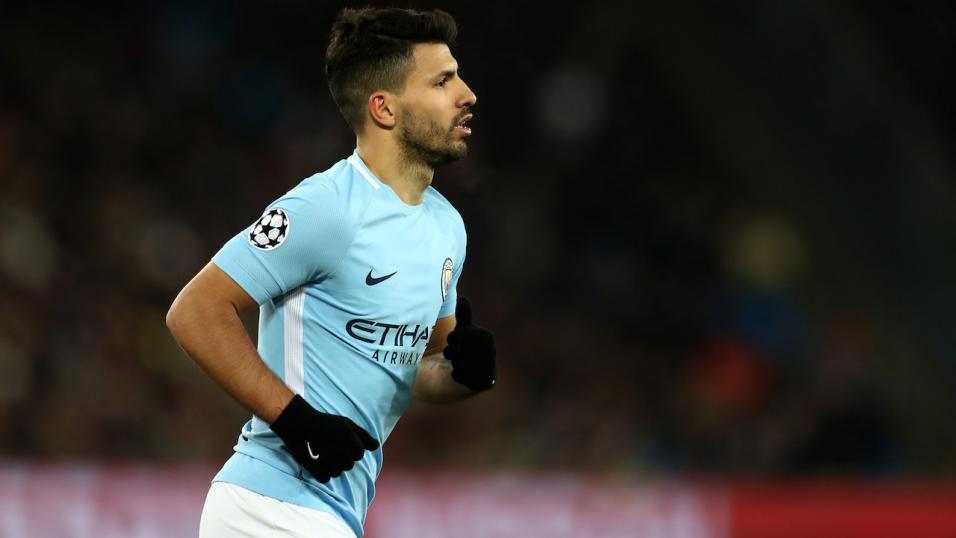 Aguero is 4/1 to win the award
Alex Keble takes a look at candidates to win PFA Player of the Year and predicts the Manchester City striker will take home the prize...
"People are beginning to think Aguero has been wrongly overlooked in years gone by, which could mean he gets sympathetic votes from players who feel the Argentine deserves recognition in 2019."
In years without an obviously outstanding candidate - such as this one - the PFA Player of the Year tends to be awarded to someone who wins the Premier League title. But for the first time since 2015/16 we have a title race set to go to the wire, which means members won't be handed an easy choice; the vote takes place in mid-April.
It's arguably the first time we haven't had a clear frontrunner for the gong since 2008/09, when Ryan Giggs was essentially given a lifetime achievement award despite starting just 15 league games that season. Consequently there are some favourable odds among this year's frontrunners.
Here's a look at the top six candidates, plus a long-shot, starting with our pick - a player who may follow in Giggs's footsteps with a "their time" style recognition.
Hard to ignore his hat-trick hot streak
Manchester City's talisman has been bumped up the list this week following his two Premier League hat-tricks in the space of eight days. In a season without an clear winner, and as Man City rise to become favourites to lift the title again, Aguero would be a fitting recipient.
People are beginning to think he has been wrongly overlooked in years gone by, which could mean he gets sympathetic votes from players who feel the Argentine deserves recognition in 2019 - particularly given that, assuming he scores four more goals before the vote, Aguero will make headlines for jumping above Robbie Fowler and Jermain Defoe into sixth in the all-time Premier League goalscoring chart.
But more importantly, Aguero has dramatically altered his playing style under Guardiola to become the defining symbol of the Catalan's coaching methods. The 30-year-old drops off the front line to link play superbly, a huge change from his approach when Guardiola arrived at the club. For his enduring, and evolving, talent Aguero has a fantastic chance of winning the award.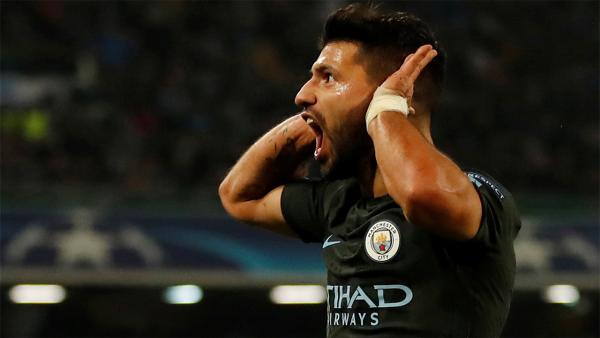 Centre-back curse?
The current frontrunner is Virgil van Dijk, whose immense defending since joining Liverpool in January 2018 has been the catalyst for the self-confident, consistent Liverpool that has replaced the erratic team of Jurgen Klopp's first two years in charge. He is arguably the best centre-back in the world right now, and yet his technical ability is equally vital; he frequently recycles possession where others would clear, explaining Liverpool's remarkable control over the last 18 months.
However, centre-backs don't tend to win individual awards; John Terry was the last to do so back in 2004/05, the year in which Jose Mourinho's Chelsea were defined by their defensive strength, conceding just 15 league goals all season. Is the team of Mohamed Salah, Sadio Mane, and Roberto Firmino really defined by Van Dijk? What's more, should City continue to build momentum over the next two months Van Dijk's odds will lengthen.
Salah, Silva and Sterling just miss it
A slow start to the 2018/19 campaign is probably enough to rule out the Liverpool forward, and yet we love a redemption story in football; his recovery from the heartbreak of the Champions League final has been a pleasure to watch. If the votes came in at the end of a season, when the upward trajectory of his campaign could be fully appreciated, then Salah would have a chance - but in mid-April it seems unlikely the story will have turned towards his individual brilliance.
Sadio Mane has arguably had a better season than Salah, while the Egyptian surely isn't helped by the fact he won the award last year. Only Thierry Henry and Cristiano Ronaldo have won the prize in consecutive years, and on both occasions the player performed notably better the second year of the two. Salah, by contrast, has clearly dipped.
If we're looking at lifetime achievement awards, then surely David Silva has a chance. The Spaniard's genius has been accentuated this campaign by Kevin de Bruyne's absence, although Silva's poor goal and assist return - six and four so far in the league - means he tends to fly under the radar. He has less than half the goal contributions of Raheem Sterling and ranks fifth among Man City players in this regard.
In such an open year, it won't take much to shift opinions, mind. A headline-grabbing performance in a key fixture or an important late goal would be enough for Silva's name to be included in the conversation. The eventual winner tends to gather momentum as the ceremony approaches; Silva could sneak up the shortlist by April.
Perhaps the biggest obstacle for Raheem Sterling is that he seems certain to win Young Player of the Year. He is currently priced at 1/1, considerably shorter than the second favourite Marcus Rashford at 5/2.
It takes something truly special to win both awards in the same season, and despite Sterling's tally of 12 goals and nine assists he isn't considered to be at the level of, say, Gareth Bale, the last player to win the double.
Kane and able
Kane still has a couple of weeks left until he recovers from an ankle injury, which means there is a good chance he will play fewer than 30 Premier League games this season. That alone is enough to rule him out of winning the top prize, and that's before you consider he is on course for the worst goalscoring return of his career to date.
Hampered by injuries and the draining run to the World Cup semi-finals, Kane has scored just 14 goals in 22 league games so far.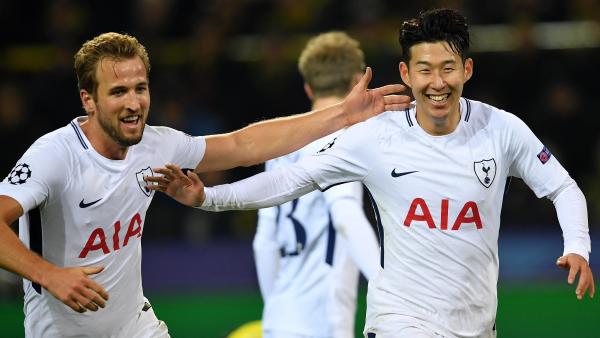 A dark horse
For an outside bet, we suggest plumping for Son Heung-Min, Tottenham's best performer this season. Like Kane, Son may struggle to get to 30 Premier League games but noise is growing around the Spurs forward; Son's energy and rising stardom (scoring ten and assisting five in his last ten Tottenham games) means he will surely make the shortlist.
It is unlikely Spurs will win the title, but that doesn't matter. Son has hit form at just the right time, meaning he may be the in-vogue player when the ballots are cast in April. That smile is infectious: people love watching Son, which could take him a long way in a season when few individual players have truly shone.
Recommended bets
Discover the latest articles
Read past articles