Premier League Next Manager Betting: Why Arsenal and Everton can take their time before naming their man
From underwear to snoods Freddie models it well
There is really no rush for Arsenal or Everton to relieve Freddie Ljungberg or Duncan Ferguson of their temporary status. Stephen Tudor explains why.
"There are numerous examples in recent years of temporary appointments making an immediate difference then exceeding expectations further."
They may have contrasted greatly as players but right now Freddie Ljungberg and Duncan Ferguson would find a lot of common ground should they strike up a chat.
Both men have donned managerial garb for the first time in recent weeks having been entrusted to hold the fort following the departure of permanent appointments who failed to meet expectations.
Both are highly regarded legends at their respective clubs and without doubt this brings an additional task to their temporary role in banishing disillusionment and reconnecting the fans to sides they had begun to lose faith in. Lastly, both are not expected to be in charge for very long.
"I have been told to work on a game-by-game basis," the Swede revealed after guiding Arsenal to their first win in nine games at the London Stadium on Monday evening.
"Of course it is a dream of mine to be the Everton manager but let's be realistic," Ferguson said prior to last weekend's restorative 3-1 win for the Toffees.
If that sounds fairly conclusive that their fates lie in imminently taking a back seat to a more seasoned appointment then it really shouldn't. Presently the two newbies are among the favourites to have their job statuses upgraded with Ljungberg 5/1 to be installed into the Gunners hot-seat full-time and Ferguson marginally wider at 10/1 and the reasons for this go far beyond the feel-good factor they have each introduced.
It's the thankless job of being a caretaker boss that is putting them most in the frame; a job that often - sometimes surprisingly so - makes dreams come true.
Clubs frequently stick instead of twisting
In the past decade across the Premier League 34 interim managers have been thrust into the limelight, many reluctantly at very short notice having been cherry-picked from the backroom staff. Of that number eight have eventually been given the job on a permanent basis.
If 23.5% seems like a lowish figure to offer much encouragement to those who want to see Ljungberg and/or Ferguson at the helm long-term we shouldn't overlook the heroic figures among them who stepped into the breach for just a single game while the next incumbent freed himself of obligations elsewhere.
Over a third of the caretaker appointments since 2009/10 have taken charge for just 90 minutes and frankly in many instances they could have orchestrated a 10-0 win and still not been handed the keys to the manager's office. They were assigned only to picking the team, doing the post-match interviews, then stepping aside and that's probably just how they liked it.
R-E-S-P-E-C-T
There are numerous examples in recent years, however, of temporary appointments making an immediate difference then exceeding expectations until the board in question had little choice but to acknowledge their perfect candidate was right under their nose.
While this bodes well for Ljungberg and Ferguson the enormous caveat is that in the long-term these pairings have routinely gone awry and perhaps too there is a suggestion that how they are currently perceived will never change.
Take Darren Moore at West Brom as a case in point. With the Baggies doomed to the drop, the youth coach became the club's fourth gaffer at the tail-end of 2017/18 and instantly results boinged for the better with just one loss from their final six games.
Yet despite maintaining a play-off spot for much of the following campaign Moore was unfairly jettisoned the moment form deserted his team. This left many to believe that he was never given a proper chance to shed his stand-in rank.
The same could be said of Leicester's Craig Shakespeare who dramatically revived the Foxes in the spring of 2017 but was given short shrift once he was handed the reins full-time and the tide started to turn.
These examples should act as cautionary tales to Ljungberg and Ferguson because it seems that once you've worn the overalls of a caretaker you're never given full respect in a match-day suit.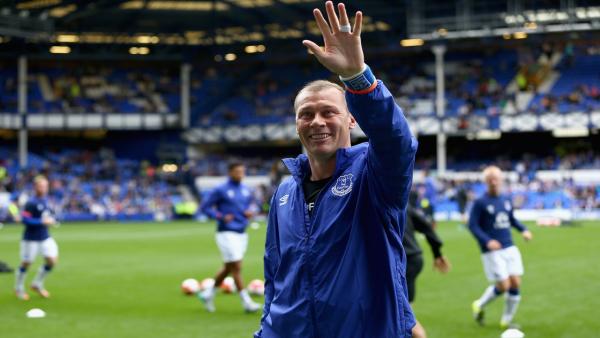 Short-term patience can be rewarded
And yet evidence shows this is entirely undeserving and that generally speaking caretaker managers get a poor rap.
From the 121 matches presided over by interim bosses in the past 10 years 41 of them have been won and 28 drawn. It's a figure made remarkable when it's accepted that pretty much across the board these appointments have come about due to a team being mired in habitual struggle.
Compare and contrast this 33.8% win rate to the supposed 'new manager bounce' that accompanies the arrival of an established coach with a big reputation. The first five games of the last 10 permanent appointments in the Premier League have brought a win-rate of just 30%. The stand-ins boast more draws too.
These stats should delight the hierarchies of Arsenal and Everton because they indicate that even if they continue to pursue their reported number one targets of Mikel Arteta and David Moyes they can take their sweet time in doing so.
History shows that with Freddie Ljungberg and Big Dunc deputising their clubs are in very safe hands.
Mikel Arteta is 10/3 to become the next manager at the Emirates.
David Moyes is 4/6 to make a divisive return to Goodison Park.