Premier League First Week Fixtures: The patterns to look out for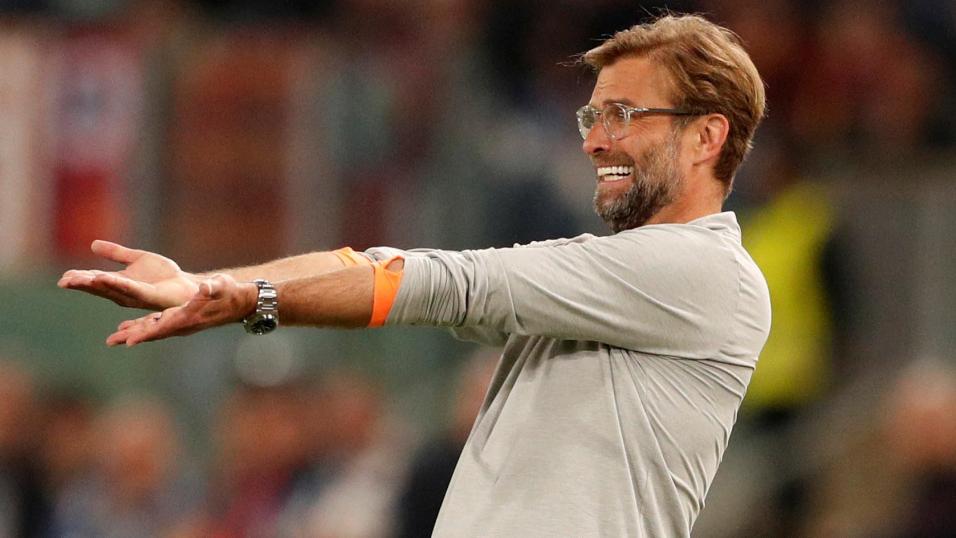 Jurgen hears about the immediate return on his investment
Stephen Tudor looks back over 20 years of opening day fixtures in the top flight to see if any sense can be made of a traditionally unpredictable time of year
"At face value each have home wins all over them but that would be discounting a downright strange phenomenon that has taken hold this past decade".
Trying to determine the likeliest outcomes for the opening weekend of the season is a precarious business. Friendlies are notoriously unreliable with an unexpected win over a Bundesliga giant suggesting great things lie ahead while a loss to an obscure Austrian side is dismissed because the kids were deployed. New signings have yet to either shine or fail to engage and inevitably too there are reports that your club's star striker returned to training a week early looking sharp and hungry. Is this just a hopeful rumour? Only time will tell.
Lastly, there is that nagging feeling that bizarre results always seem to occur when a new campaign gets under way. Remember Swansea at Old Trafford? Villa at the Emirates? What about Arsenal's 6-1 trouncing of Everton in 2010?
In fact, so unpredictable are the season's openers that it's almost certain you know someone who will refrain from a flutter this week and instead wait for things to 'settle down'.
If so, they are missing out because though it's true that the days to come throw up a maelstrom of unknowns we thankfully have recent history to offer us clues galore. And by studying the past twenty opening days of the Premier League season patterns emerge that begin to make sense of this unique day on the footballing calendar.
Gut says: Home form matters; Smarts say: Away to a good start
This Saturday Crystal Palace head across the capital to take on Fulham, a side they have defeated only once in their last eight encounters. Twenty-four hours later West Ham venture to Anfield to face a Liverpool team that have put four past them for three games running.
At face value each have home wins written all over them but that would be discounting a downright strange phenomenon that has taken hold this past decade that has seen away sides heading home with the spoils more often than not.
Since 2008/09 there have been 36 away wins on the inaugural day of the season compared to 31 home victories and 22 draws. When it's considered that in 2015 the increasing number of away wins across the year prompted much discussion - reaching a record high of 34% by December - then the 40% of triumphant travellers on opening weekends is a figure that astounds.
Of the ten sides not at home this weekend Everton's trip to Wolves is perhaps the best shout given the Toffees' six match unbeaten streak on opening days.
Marco Silva's new side are 21/10 to leave Molineux with the three points.
Gut says: New boys impress; Smarts say: Welcome to the jungle
There is a further reason why Everton should be backed over the Premier League newbies and that is because, contrary to myth, promoted sides tend not to fare well on opening days.
It's a fallacy that originates from some memorable results, most notably Bolton (in 2001) and Blackpool (in 2010) both getting off the mark by dispensing drubbings without reply away from home. Yet overall the record of promoted teams is woeful, amounting to just 12 wins from 60 games since 1998 and on only one occasion managing to accrue more than five goals between each respective trio. In 2013, 2009, and 2002 all three clubs lost.
The jump in class so often takes time to adapt to and with Cardiff arguably having the most difficult challenge this week away to Bournemouth that makes the evens available for a Cherries win mighty tempting.
Gut says: A clean slate for all; Smarts say: Some are doomed from the off
Six years ago QPR got off to the worst possible start with a 5-0 spanking at home to Swansea City. More defeats followed in quick succession - interspersed with a rare draw every so often to offer some vain hope - and by the time they finally secured a first win in mid-December their fate was pretty much already sealed.
In 2002 an identical sorry scenario played out for Leicester City too: a 5-0 maiden reverse at Filbert Street leading to a miserable season that saw them finish rock bottom.
Examples are clearly there revealing that from time to time a traumatic first day at big school is an omen for what's to come and at the risk of picking on Cardiff their present 4/6 odds to endure a swift return to the Championship marks them out as the most feasible to suffer a nightmare debut.
With Eddie Howe never having lost to Cardiff as a manager might a goal-glut be on the cards at the Vitality Stadium?
Bournemouth are 23/10 to score over 2.5 goals this Saturday.
Gut says: Spending pays; Smarts say: And it pays from the get-go
Every summer sees one club flex their financial might making their rivals look miserly in comparison and this time it's the turn of Liverpool to figuratively go for broke.
It won't come as much surprise to learn that the opening day record for every big spender since 1998 is encouraging with 15 wins, three draws, and only two defeats. Better yet on 11 occasions they managed to quickly forge sufficient understanding from their numerous new faces to keep 11 clean sheets too.
What does surprise, however, is the lack of debut goals coming courtesy of their expensive recruits with only four occasions when a big summer signing has immediately got off the mark.
Both Xherdan Shaqiri and Naby Keita are generously priced to score anytime against West Ham but the past tells us a short period of acclimatisation is usually needed and a familiar name is instead the one to back.
Mo Salah is 4/11 to light up Anfield this Sunday afternoon.
Gut says: Champions pick up where they left off; Smarts say: But will City?
The short answer is: yes, of course they will. Pep Guardiola's men showed in their routine Community Shield win over Chelsea that they are immediately firing on all fronts while Arsenal at the Emirates is hardly a scary proposition given they registered consecutive 3-0 wins there last season within the space of a week.
Furthermore the overall record of reigning champions returning to action is formidable with 14 wins and four draws in 20 outings.
Here's the interesting quirk though - the only two defeats have both come in the last two seasons with Chelsea stunned by Burnley and Leicester stumbling to Hull. Maybe Pep should be a touch concerned after all?
Arsenal are 13/5 to continue the trend and usher in a new era under Unai Emery with a win.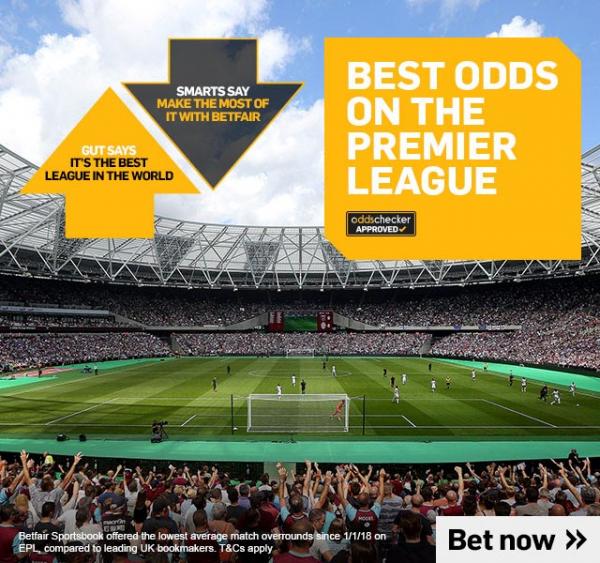 Discover the latest articles
Read past articles