Premier League Betting: Have Sunderland finally become bad enough to go down?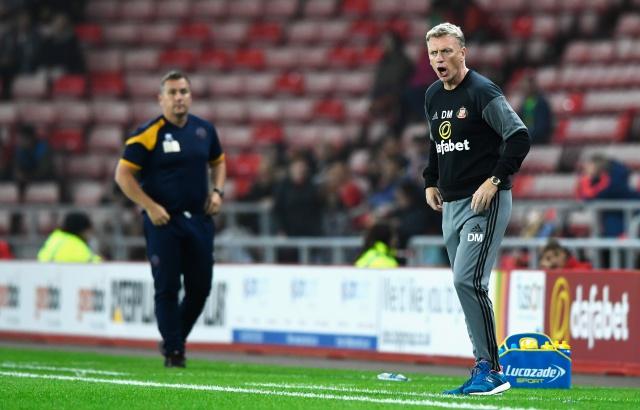 David Moyes is part of a familiar cycle of struggle at Sunderland, but to what extent can he be blamed for current difficulties?
They've had us convinced that they were down before Christmas in the last couple of seasons, but are we right to believe Sunderland this time, asks Andy Brassell?

"Moyes didn't mince his words, and he couldn't. How on earth could his team be this far from grasping the basics, and what chance do they have of taking points anywhere if that's where they are?"
Just when you think Sunderland have run out of cruel and unusual ways to deflate their long-suffering supporters, they pull something new out from up their sleeves. Saturday's last-gasp loss to Crystal Palace may have left a familiar feeling in its wake, but it was still barely believable in its manner.

David Moyes' latest reaction of exasperation was almost as indicative of the deepening problems on Wearside as the result itself. It was hard to grasp just how Christian Benteke had been allowed to advance unperturbed to nod home the late winner for the manager, supporters, and even normally unengaged casual observers watching highlight reels.

Moyes didn't mince his words, and he couldn't. How on earth could his team be this far from grasping the basics, and what chance do they have of taking points anywhere if that's where they are? If ever the former Everton boss feels like forming a support group - even if, granted, he doesn't look like that sort of guy - he would probably get nods of resigned acknowledgement from predecessors like Gus Poyet, Dick Advocaat and Sam Allardyce. Sunderland have been here before far too often of late.

Even if Moyes really needs this work after recent disappointments at Manchester United and Real Sociedad, there's no real sense of his culpability in this. He isn't the common denominator here, in what is a continued cycle of struggle. A management structure that has failed to provide him with what he needs is to blame.

Fingers are pointed towards Allardyce for the protracted manner of his departure, in terms of holding up recruitment, but they always had Moyes in mind. So why couldn't management get on with signing (or at the very least lining up) players knowing that if Allardyce went, Moyes was coming in?

The manager should escape without any blame at all, however. After the arrivals of Jan Kirchhoff and Lamine Koné - and now Didier Ndong and Adnan Januzaj - Moyes has inherited a better squad than Allardyce did. Yet already, he's openly pining for the January window, by which point a tricky task might have become a Herculean one. The prospective re-signing of Yann M'Vila is the favoured placebo for then. He was outstanding here, without a doubt, but what can one realistically expect from a player coming into the middle of a Premier League season after six months without playing?

Conditions may be far from favourable but, as the far more put-upon Mike Phelan has proved further south at Hull, the right attitude and culture can give you a fighting chance until the sun pokes through the clouds. If Sunderland can't start following that example, then they will prove correct the layers who have made them amongst the Premier League relegation favourites (Burnley 1.684/6, Sunderland 1.8910/11, Hull 1.981/1).
Liverpool in for the long haul?
This column doubted Liverpool's prospects of a title challenge only a couple of weeks back, but recent form is making it twitch. The only team apart from Manchester City with more points than Jürgen Klopp's team are Tottenham (one point more), and Liverpool played them off the park for the majority of their White Hart Lane meeting a month ago.

No hard and fast conclusions can be drawn in isolation from beating 10-man Hull, of course, but a pattern is emerging. There's a whiff of 2013-14 Liverpool about this lot, starting fast and blowing away the opposition early on. If Klopp could instil greater nerve in his team than Brendan Rodgers did (or indeed Rafa Benítez in 2009) for the home strait, we might have a story on our hands.
Read past articles