Premier League 2019-20 Team Guide: The best bets for every club
Will Pep Guardiola and his staff retain the title again in 2020?
There's still a week to go and a Transfer Window to close before the Premier League starts, but right now these are the bets our top flight tipster Mike Norman likes for each club...
"Yes, I think Man City are the correct favourites, but the discrepancy in price is too large, especially with my thinking that the Champions League is the trophy City are desperate to win while the Premier League is the one Jurgen Klopp and his men really want."
Man City: Deserving title favs but odds don't appeal
Last season: 1st - 98 points, 95 Goals For, 23 Goals Against
Top Goalscorer: Sergio Aguero - 21
Manager: Pep Guardiola
Sportsbook Title Odds: 4/9
After securing the domestic treble last season which included winning the Premier League title for the second successive year there's little doubt that Manchester City deserve to be odds-on favourites to win a third straight title. But there's a feeling, for Pep Guardiola and the club's owners at least, that the Champions League is the main target this campaign. That's not to say they won't retain the Premier League title of course, but given that they finished just one point above Liverpool last term, and that both squads are pretty much the same strength as they were when that campaign finished, then the odds are wrong. At 1.491/2 Man City and 4.47/2 Liverpool I'd much prefer to take a chance on the Reds.
The four remaining 'big six' clubs have a huge gap to bridge but laying Man City at around 1.51/2 in the Premier League Winner market on the Exchange at least gets other clubs on our side other than just Liverpool.
Best Bet: Lay Man City @ 1.51/2 in Premier League Winner market
Liverpool: This really could be their year
Last season: 2nd - 97 points, 89 Goals For, 22 Goals Against
Top Goalscorer: Sadio Mane and Mo Salah - 22
Manager: Jurgen Klopp
Sportsbook Title Odds: 11/4
We're approaching 30 years since Liverpool were last crowned champions of England, and seemingly for every season since their fans have been saying, "this is our year". But this really could be their year. They are the current champions of Europe - their 4-0 demolition of Barcelona in the semi-final second leg will live long in the memory - and they finished just a single point behind Man City in last season's epic title race. They lost fewer games than any other club and had the best defensive record.
Yes, I think Man City are the correct favourites, but the discrepancy in price is too large, especially with my thinking that the Champions League is the trophy City are desperate to win while the Premier League is the one Jurgen Klopp and his men really want. Put simply, I believe we'll get a great run for our money by backing the Reds at 4.47/2 to finally win the Premier League title.
Best Bet: Back Liverpool @ 4.47/2 in Premier League Winner market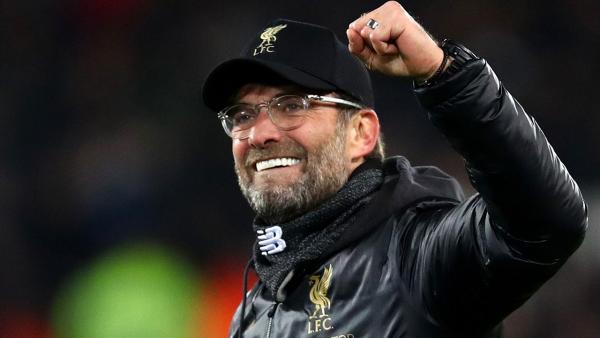 Tottenham: Solid Spurs can be capital kings
Last season: 4th - 71 points, 67 Goals For, 39 Goals Against
Top Goalscorer: Harry Kane - 17
Manager: Mauricio Pochettino
Sportsbook Title Odds: 20/1
Last season's Champions League finalists have finally dipped into the transfer market. Actually, it's more than a dip, £65m on France International midfielder Tanguy Ndombele is a significant signing and one that should give Spurs more strength in the middle of the park. That could be good news for Dele Alli, and perhaps more importantly Christian Eriksen, who now looks set to stay at the club along with defender Toby Alderweireld. Both could have left had acceptable bids arrived but as things stand Kieran Trippier is the club's only significant outgoing. In summary then, Spurs have a solid squad and youngsters like Kyle Walker-Peters, Juan Foyth and Oliver Skipp can only get better with more exposure to first-team football. Another top four finish beckons.
The only thing I don't like about predicting a Top 4 Finish for the Lilywhites is the price. They are 1.625/8 to finish in that position and given that there was very little between Arsenal, Chelsea, Man Utd and Spurs with just a few weeks of last season remaining, I think that price is a little short. I don't want to be a layer, but that price isn't for me. To finish top four Mauricio Pochettino's men are likely going to have to finish above their London rivals, so backing them at 2.47/5 in the London Club H2H market is the bet to have.
Best Bet: Back Tottenham to be top London club @ 2.47/5
Chelsea: Tammy and Blues to enjoy a good season
Last season: 3rd - 72 points, 63 Goals For, 39 Goals Against
Top Goalscorer: Eden Hazard - 16 (now at Real Madrid)
Manager: Frank Lampard
Sportsbook Title Odds: 35/1
Under a transfer embargo, Eden Hazard no longer part of the team, you'd be forgiven for thinking it's all doom and gloom at the Bridge. But in a bizarre sort of way I'm quite excited by Chelsea this season. Club legend Frank Lampard has returned as manager and because he can't sign any senior players he has little option but to introduce some younger players to the squad, players who normally would be considered for high-profile loans, the likes of Mason Mount and Tammy Abraham for example. Christian Pulisic - signed before the transfer ban - is an exciting recruit also and it's easy to see Callum Hudson-Odoi coming of age this season too.
I really do expect Chelsea to have a decent season but the problem we have is that when you consider that Man City and Liverpool should be certs for the top four then four (Arsenal, Chelsea, Man Utd, Spurs) into two doesn't go if we're considering a Top 4 Finish bet. Instead then we'll go for a Chelsea Specials bet, and the prolific Tammy Abraham could easily finish as the club's top Premier League scorer this season. He's 9/4 to do so, and given that a tally of 10-12 could easily win this market then he has to be the bet.
Best Bet: Back Tammy Abraham Top Chelsea EPL Goalscorer @ 9/4
Man Utd: Your guess is as good as mine
Last season: 6th - 66 points, 65 Goals For, 54 Goals Against
Top Goalscorer: Paul Pogba - 13
Manager: Ole Gunnar Solskjaer
Sportsbook Title Odds: 40/1
I really don't know what to expect from Man United this season under Ole Gunnar Solskjaer. They were brilliants for their then interim boss following his appointment, but they were very poor for the last few months of the campaign. The tap seemingly is Paul Pogba. When the Frenchman is at his best - and his best is brilliant - then United seem to click; when he's not quite on his game then neither are his teammates. My gut feeling is that the club would be better off without Pogba, bringing in some hungry, focused young players in his place. I just don't see United going a full season without Pogba creating more unwanted drama.
The signings Solskjaer has made so far - Aaron Wan-Bissaka, Daniel James, and the imminent capture of Harry Maguire - are very positive and will undoubtedly make United stronger. But I'm not convinced it will make them strong enough to get anywhere near the likes of fierce rivals Liverpool and Man City. Fourth in the table might just be the best they can hope for, and even that will be a push.
Best Bet: Back Man Utd to finish out of the Top 4 @ 4/6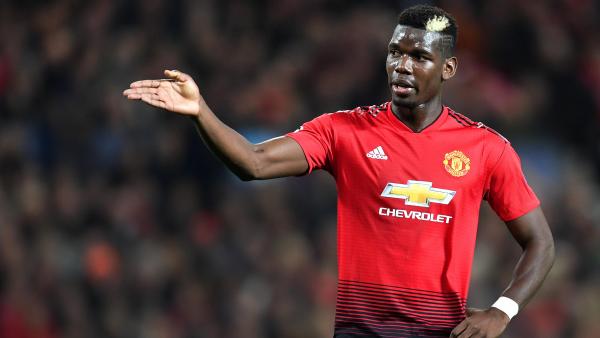 Arsenal: No goalless draws for the Gunners
Last season: 5th - 70 points, 73 Goals For, 51 Goals Against
Top Goalscorer: Pierre-Emerick Aubameyang - 22
Manager: Unai Emery
Sportsbook Title Odds: 66/1
Last season's race to finish in the top four was one of the best in Premier League history and I have a feeling that we could see an even better tussle this campaign. I doubt many will agree but I genuinely believe that Arsenal, Chelsea, Man Utd and Tottenham will all be stronger this season and it's easy to make a case for any of those clubs finishing in our out of the top four. The Gunners have splashed the cash this summer, bringing in William Saliba and Nicolas Pepe for a combined fee of around £100m while Spanish international midfielder Dani Ceballos has arrived on loan from Real Madrid.
Although Unai Emery's men will no doubt be strong going forward, even with the capture of Saliba I'm not convinced that they'll be defensively stronger. And as we know, defending has been the Gunners' Achilles heel in recent seasons. Arsenal weren't involved in a single goalless draw in the Premier League last season and we can back a repeat of that at 9/2 in the Arsenal #OddsOnThat Specials. Given their prowess in attack and their defensive frailties, that looks worth a wager.
Best Bet: Back at least one goal scored in every Arsenal EPL game @ 9/2
Everton: Sticky season ahead for the Toffees
Last season: 8th - 54 points, 54 Goals For, 46 Goals Against
Top Goalscorer: Gylfi Sigurdsson and Richarlison - 13
Manager: Marco Silva
Sportsbook Title Odds: 250/1
There's been quite a lot of noise about the likes of Everton, Leicester, West Ham and Wolves possibly breaking into the top six but I just don't see it. In fact I think the gulf between the 'big six' and the rest is probably bigger than ever before. Man United finished sixth last season, and that was considered a poor campaign for the Red Devils, yet they still finished 12 points ahead of the Toffees and 14 ahead of the Foxes and the Hammers. Marco Silva has lost one of his best players in Idrissa Gueye, and although Fabian Delph could be classed as a replacement I don't envisage Everton finishing any higher than seventh. The fact that they were willing to spend big money on Wilfried Zaha tells us they have ambition and money, but given there promises to be very little between the mid-table teams (Everton finished just five points above 12th last season) then laying them for a Top 10 Finish seems like a sensible play.
Best Bet: Lay Everton in Top 10 Finish market @ 1.4840/85
Leicester: Foxes can be best of the rest
Last season: 9th - 52 points, 51 Goals For, 48 Goals Against
Top Goalscorer: Jamie Vardy - 18
Manager: Brendan Rodgers
Sportsbook Title Odds: 250/1
Leicester looked a much better team under the guidance of Brendan Rodgers towards the end of last season and it's easy to see the Foxes maintaining that progress this campaign. The loss of Harry Maguire is a huge blow however, though that gap could be plugged before Thursday's Transfer Deadline Day should Leicester wish to spend some of the £80m recouped. Youri Tielemans was magnificent when on loan at the King Power in the second half of last season so securing his permanent signature is a big plus, while the £30m capture of Ayoze Perez from Newcastle is another very positive signing. The Foxes look best equipped to finish seventh in my opinion, so look to back them in either a 'Best of the Rest' or Top 7 Finish market towards the end of the week once a market is formed.
Best Bet: Back Leicester to be 'best of the rest'/Top 7 Finish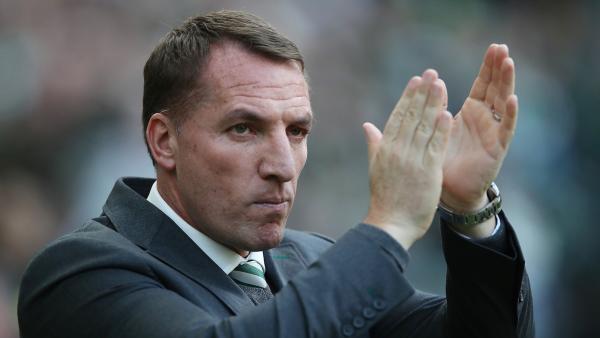 Wolves: Europa League to hurt Nuno's men
Last season: 7th - 57 points, 47 Goals For, 46 Goals Against
Top Goalscorer: Raul Jimenez - 13
Manager: Nuno Espirito Santo
Sportsbook Title Odds: 250/1
For Wolves to finish seventh on their return to the Premier League last season was a magnificent achievement, but I'm still shaking my head as to how it actually happened. In my regular weekly tipsheet I often successfully opposed Wolves when they were playing bottom-half teams, for some reason they had no more than an average record against such sides. But against the big boys they were terrific. I still don't quite understand why they were so inconsistent. My gut feeling is that they'll be more predictable this term, as in they won't win as many points against the big teams but they'll grab a few more against the bottom half sides. The concern of course is that this season they have to mix Premier League football with Europa League nights, and that's proven down the years not to be so easy. Expect Wolves to finish mid-table, but they could just as easily finish 10th or higher as they can 11th or lower in my opinion, so at the prices we have to take them on in the Top 10 Finish market.
Best Bet: Lay Wolves in Top 10 Finish market @ 1.558/15
Newcastle: Magpies will be fine under Bruce
Last season: 13th - 45 points, 42 Goals For, 48 Goals Against
Top Goalscorer: Ayoze Perez - 12 (now at Leicester)
Manager: Steve Bruce
Sportsbook Title Odds: 250/1
Okay, this column is a brief look ahead to the new Premier League season with a recommended bet for each club. But for Newcastle, I simply can't find a bet. The departure of Rafa Benitez was a big blow and so too was the sale of Ayoze Perez, but I honestly don't think the appointment of Steve Bruce is a bad thing, in terms of managerial ability and experience that is. I can fully understand the Newcastle faithful not being happy with Bruce, but some good results on the pitch will soon change all that. Newcastle needed a goalscorer, and they've potentially got one in Brazilian striker Joelinton, while winger Allan Saint-Maximin is just the type of flair player who could excel at St James' Park. I just don't see the Magpies getting in to any relegation trouble this term, but I also don't think they'll finish in the top half of the table. They can be backed at 1/3 to avoid relegation, and although that's not a bet I'll personally have it's arguably the best bet available featuring the north-east outfit.
Best Bet: Back Newcastle to avoid Relegation @ 1/3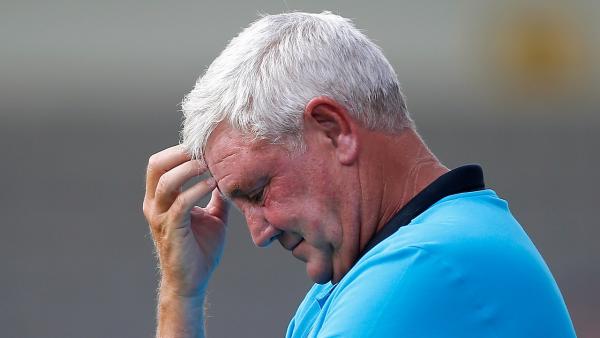 Aston Villa: Grealish still the main man for big-spending Villa
Last season: Championship Play-Off Winners
Top Goalscorer: Tammy Abraham - 25 (now at Chelsea)
Manager: Dean Smith
Sportsbook Title Odds: 500/1
Villa could finish only fifth in last season's Championship, some distance behind Norwich and Sheffield United, but they are considered most likely of the three promoted teams to avoid relegation. That's because the Championship play-off winners have gone crazy in the transfer market, spending over £130m at the time of writing. The problem is, we've been here before, and very recently. Just last season fellow Championship play-off winners Fulham spent over £100m in an attempt to make an impact on their return to the Premier League. They were relegated! Villa are unlikely to follow in the Cottagers' footsteps but I'm certainly not overwhelmed by their new signings. In fact I can see £8m capture Tom Heaton being Dean Smith's best recruit, and along with retaining the services of Jack Grealish, those two players could be the difference between relegation and a mid-table finish. I'll wager they'll finish somewhere in between, but that is still very likely to be above the other two promoted clubs.
Best Bet: Back Aston Villa to be Top Promoted Club @ 1.84/5
Watford: Worrying times for Hornets
Last season: 11th - 50 points, 52 Goals For, 59 Goals Against
Top Goalscorer: Gerard Deulofeu - 10
Manager: Javier Gracia
Sportsbook Title Odds: 500/1
Finishing 11th in the table and reaching the FA Cup final was deemed a good season for Watford last term, so I'm a little surprised they haven't made any big waves in the transfer market. They've brought in a number of younger players but Craig Dawson remains their only significant signing, so they'll go into this season with a similar squad to last, and I always think that's dangerous for the lesser lights. Javi Gracia has expressed his disappointment at the lack of signings and it could be that the Hornets are one of the busier clubs on Transfer Deadline Day. I think they'll need to be if they're to comfortably avoid the drop. But as things stand I can see Watford struggling. Their first five away games are against Everton, Newcastle, Wolves, Man City and Spurs, and they also have to player Arsenal and West Ham in the first few weeks of the season. Backing them at 7.413/2 to go down might be worth doing now, with a view to trading out if they hit a low of around 3.02/1.
Best Bet: Trade West Ham in Relegation market from 7.413/2 to 3.02/1
West Ham: Another top half finish for the Hammers
Last season: 10th - 52 points, 52 Goals For, 55 Goals Against
Top Goalscorer: Marko Arnautovic - 10 (now at Shanghai SIPG)
Manager: Manuel Pellegrini
Sportsbook Title Odds: 500/1
A top half finish was a more than satisfactory first season in charge of West Ham for Manuel Pellegrini last season and there's every reason to believe the Hammers can achieve a similar position this term. They done their transfer business early, bringing in Spanish international Pablo Fornals and the highly regarded French striker Sebastien Haller. Getting rid of troublesome striker Marko Arnautović might just be West Ham's best bit of business this summer however. There are only four positions to fill of course in the top half of the table because of the 'big six' but there's really only a handful of clubs that West Ham should be fearful of. They look a stronger side than when they finished 10th last season so an even money quote in the Top 10 Finish market seems more than fair.
Best Bet: Back West Ham in Top 10 Finish market @ 2.01/1
Crystal Palace: Roy to be first to fly the nest
Last season: 12th - 49 points, 51 Goals For, 53 Goals Against
Top Goalscorer: Luka Milivojevic
Manager: Roy Hodgson
Sportsbook Title Odds: 1000/1
This time last season Palace were being touted as a top 10 side and possibly one that could finish seventh or eighth. Finishing 12th wasn't at all bad as it turned out but for large parts of the season Roy Hodgson's men were at the wrong end of the table and performing below par to say the least. Wilfried Zaha was and is undoubtedly their star man and you have to wonder what the consequence would be for the club if he follows in Aaron Wan-Bissaka's footsteps and departs before the end of the transfer window. You'd have to fear the worst given that Palace have been very inactive in the summer in terms of bringing players in and they've endured a dreadful pre-season, losing five out of seven games including a 0-4 home thrashing by Hertha Berlin on Saturday. If Palace stat the new season in similar fashion then Hodgson might not last too long in his job.
Best Bet: Back Roy Hodgson to be Next EPL Manager to leave @ 6/1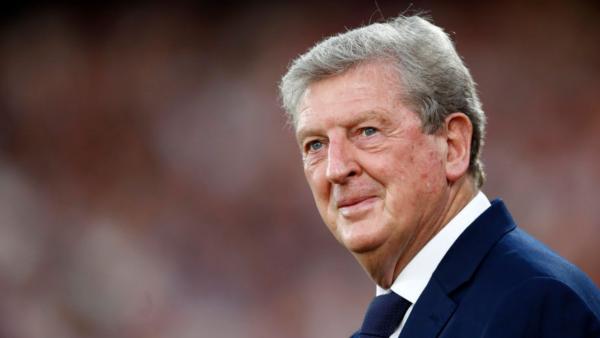 Southampton: Time for Saints to return to top half of the table
Last season: 16th - 39 points, 45 Goals For, 65 Goals Against
Top Goalscorer: Danny Ings, James Ward-Prowse - 7
Manager: Ralph Hasenhuttl
Sportsbook Title Odds: 1000/1
After four consecutive seasons of top half finishes Southampton have struggled during the last two campaigns, looking in danger of a surprise relegation until a managerial change late in the season turned things around. Ralph Hasenhuttl was the man to guide the Saints to safety last term but I'd be very surprised if his team were to struggle again. Danny Ings has made his loan move from Liveprool permanent and both Che Adams and Moussa Djenepo are attacking recruits of considerable promise. The Saints have enjoyed a good pre-season and I think they can take that form into the early months and establish themselves in and around mid-table. There are a lot of poor teams in the Premier League and Southampton won't have to pull up many trees to finish in the top half.
Best Bet: Back Southampton in Top 10 Finish market @ 3.711/4
Bournemouth: Will Eddie last another season?
Last season: 14th - 45 points, 56 Goals For, 70 Goals Against
Top Goalscorer: Callum Wilson - 14
Manager: Eddie Howe
Sportsbook Title Odds: 2000/1
Eddie Howe is going to be the first of my three 'managerial departure' bets, because along with Graham Potter at Brighton and Sean Dyche at Burnley I'm expecting a season of struggle. And as we saw last term with a clutch of clubs (Fulham sacked their manager twice!), if a team is under-performing then chairmen and owners don't hesitate in making a change. I just sense that the incredible job Howe has done at Bournemouth is starting to stall. Last season's 14th place finish was the lowest the Cherries have finished for three years and if - a big if admittedly - they lose Ryan Fraser then he's a very influential player to lose. If Bournemouth struggle for large parts of the season I won't be surprised one bit if Howe decides to call it a day before the end of the campaign. Nothing lasts forever.
Best Bet: Back Eddie Howe to leave club by 17 May 2020 @ 5/1
Brighton: Tough campaign ahead for Potter and his Seagulls
Last season: 17th - 36 points, 35 Goals For, 60 Goals Against
Top Goalscorer: Glenn Murray - 13
Manager: Graham Potter
Sportsbook Title Odds: 2000/1
It was a skin of their teeth job last season for Brighton and Chris Hughton paid the price for a season of struggle. Don't expect it to be any different this time around. Apart from the £18m capture of Belgian winger Leandro Trossard the Seagulls have recruited a clutch of players from lower league outfits. Anthony Knockaert was surprisingly allowed to go out on loan and last season's top scorer Glenn Murray will be 36-years-old next month. You also get the feeling that the club are going to come under increased pressure to hang on to club captain Lewis Dunk, and if they fail to do that then they might not survive this time. But a managerial changes can sometimes work wonders, so rather than back Brighton to be relegated I'm happy to take a punt that Graham Potter will have left the club by Christmas. He never really convinced as Swansea boss last term, and although he is an extremely well-regarded manager the fact is that he just simply might not have the tools to work with at the Amex.
Best Bet: Back Graham Potter to leave club by 25 December 2019 @ 9/2
Burnley: Dyche another manager in for a tough campaign
Last season: 15th - 40 points, 45 Goals For, 68 Goals Against
Top Goalscorer: Ashley Barnes - 12
Manager: Sean Dyche
Sportsbook Title Odds: 2000/1
Similar comments apply to Sean Dyche as they did for Eddie Howe. The Burnley boss has done a tremendous job at Turf Moor but following the club's seventh place finish in the 2017/18 campaign, last season's 15th place finish has to go down as a disappointment. The Clarets were in big relegation trouble throughout the season and it became apparent that survival was the club's main aim. Dyche's men eventually survived with a bit of breathing space but a similar campaign awaits this time around I feel. Apart from Jay Rodriguez returning to the club Burnley haven't cut much ice in the transfer market during the summer so they'll go into this season with much the same squad as they had last. I have to question whether Dyche has the stomach for another season-long relegation battle. His stock is still high and I won't be surprised if he quits, or indeed gets sacked, before the season is out.
Best Bet: Back Sean Dyche to leave club before 17 May 2020 @ 11/4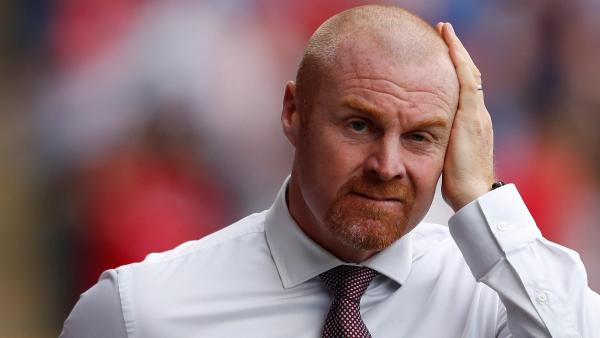 Norwich: Pukki can shoot Canaries to safety
Last season: Championship Title Winners
Top Goalscorer: Teemu Pukki - 29
Manager: Daniel Farke
Sportsbook Title Odds: 2000/1
Last season's Championship winners haven't spent anyway near the amount of cash as fellow new boys Aston Villa but there's been no shortage of arrivals at Carrow Road. The Canaries look to have added numbers to their squad rather than any stand-out players however but that might turn out to be a good way of going about things. They'll start the season with only a few changes to the first XI that gained promotion and I sense that, despite a very intimidating list of fixtures, they'll surprise a few people in the early months. It will be fascinating to see how the Championship's top goalscorer, Teemu Pukki gets on in his debut Premier League campaign. He took to English football like a duck to water and he will surely be the man to fire the Canaries to Premier League safety.
Best Bet: Back Norwich to avoid Relegation @ 8/11
Sheff Utd: Blades set for immediate return to Championship
Last season: Championship Runners-Up
Top Goalscorer: Billy Sharp - 23
Manager: Chris Wilder
Sportsbook Title Odds: 2000/1
I hate to say it but I'm of the opinion that Sheffield United are one of the weakest teams to gain promotion in recent years. Last season's top scorer and journeyman pro Billy Sharp is 33-years-old, and as much as he deserves his chance at this top level (he previously played just a handful of games for Southampton in the Premier League) he's unlikely to make too much of an impact. Phil Jagielka will add experience to the changing room, but at nearly 37-years-old I don't see him having much impact on the pitch either. Put simply Chris Wilder really does have his work cut out to save the Blades from the drop. I don't think he will and I wouldn't be surprised if United's relegation is confirmed weeks before the season is completed.
Best Bet: Back Sheffield United to finish Rock Bottom @ 4.1