Premier League Sack Race: Hughes or Bilic in danger of being the first out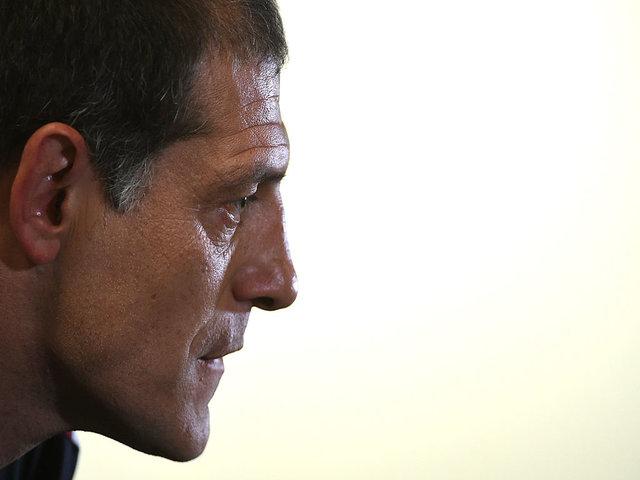 Slaven Bilic could be the first to lose his job
Alex Keble takes a look at the sack race odds, and predicts that Slaven Bilic at 8/1 could be worth a bet...

"Teething problems at the London Stadium has lost West Ham any home advantage, and given that the board have huge ambitions - they can attract a top manager given their budget, stadium size, and location - it would not be surprising to see Bilic leave before the season is out."

It's fast approaching that time of year when the board members of the Premier League's underachieving clubs begin to squirm uncomfortably in their seats. Awkward questions are raised about the long-term financial viability of their current managerial model and the threat of a dramatic, unexpected fall in revenue - be it slipping away from the Champions League places or into the bottom three - sparks talk of a serious shift in strategy.

Of course, the fault cannot possibly lie with the board members themselves. No, no, there is only one person who can take the fall for underperformance in the league - and that's the head coach.

In recent years there had been a decline in early season managerial departures (only five left before Christmas between 2010 and 2013) but the new TV money has restored order. Fifteen managers left between August and December in the last three seasons.

In 2015/16 no fewer than four managers had left their respective clubs by the end of October, making it the worst early season cull since 2002 (excluding 2004 and 2008, when managers switching between Premier League clubs pushed the figures higher).

Fear of losing out on the £8 billion TV deal triggered a mass exodus, and there is no reason to assume things will be different in 2016/17. We could be in for a busy six weeks or so.
Mark Hughes - 11/8
Mark Hughes has received a vote of confidence from chairman Peter Coates, and this should ensure that he gets a few more weeks before being dismissed. "He's our manager and he's got our support," he said. "We are obviously disappointed with the start we've made but we've only played five games. Mark has been around the block: we've finished ninth three times and that tells you he's got experience, and he knows what it takes to get results in the Premier League."

However, he also admitted that "these results can't go on forever" and Hughes must secure maximum points in their next two home league games against West Brom and Hull. Either side of a trip to Old Trafford, these relegation six pointers will either dismiss talk of Hughes's departure or leave him in an untenable position.

The biggest concern for Stoke fans is that their squad is increasingly full of players whose mentality can be questioned. The likes of Wilfried Bony, Xherdan Shaqiri, Bojan, and Glen Johnson are not known for their commitment to a challenge.
Tony Pulis - 7/2
West Brom's 4-2 win against West Ham has bought Pulis loads of time. They now sit just three points behind Arsenal in fourth, making talk of an imminent change seem wholly unnecessary. New signing Nacir Chadli and Salomon Rondon were outstanding at the weekend, which should spark a new lease of life for this goal-shy team.

But the main reason that West Brom won't sack their manager is that there are few attractive alternatives currently on the market. Pulis's record, coupled with a very poor transfer window for the club, make the likes of Tim Sherwood and Steve Bruce pretty unattractive.

However, if they fail to win points at Stoke and Sunderland in their next two then the situation will suddenly change. They follow these games with Spurs, Liverpool, Man City, and Leicester; don't back Pulis for now, but it may be worth revisiting in a couple of weeks.
Francesco Guidolin - 7/2
It is surely too early for Guidolin to lose his job. Swansea have had a very tricky to start to the season and performed admirably in their recent games against Chelsea, Leicester, and Southampton despite only amassing one point.

Record signing Borja Baston is only just returning from injury, whilst the club are outside the relegation zone despite their poor start. Better form than this cannot be expected given that Swansea lost Andre Ayew and Ashley Williams in the summer - although Huw Jenkins was ruthless in his dismissal of Garry Monk last season.
Slaven Bilic - 8/1
Some critics are beginning to suggest that last season's form was a fluke, and that Bilic was relying upon Sam Allardyce's defensive coaching to achieve a seventh placed finish. Whilst this may be unfair, West Ham's nose-dive is troubling; if it continues for much longer he might just be on his way out.

Conceding eight goals to Watford and West Brom is enough to put any manager on the brink. The collapse on Saturday made it four successive defeats in all competitions, leaving the Hammers in 18th.

An injury crisis has taken a huge toll on the squad but now that Dimitri Payet and Manuel Lanzini are back Bilic has no excuses. Teething problems at the London Stadium has lost West Ham any home advantage, and given that the board have huge ambitions - they can attract a top manager given their budget, stadium size, and location - it would not be surprising to see Bilic leave before the season is out.

It is beginning to look like a perfect storm in East London. At 8/1, Bilic to leave first is well worth a punt.
David Moyes - 10/1
The main reason Moyes has such long odds is that he is new to the job. Ellis Short is highly unlikely to sack Moyes until after Christmas regardless of poor results. The fans are aware that Moyes has one of the most difficult jobs in the division and will give him plenty of time.
Read past articles