Next Crystal Palace Manager: Déjà vu as Pulis goes odds-on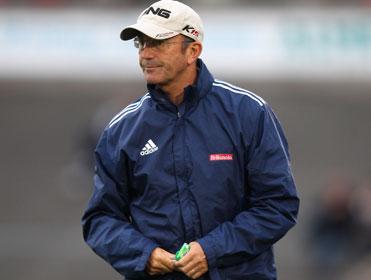 This is Tony Pulis' second stint as the odds-on frontrunner
After another odds-on favourite was successfully laid into oblivion in Dan Petrescu, is the latest market move for Tony Pulis heading the same way? Lewis Jones assesses the scene...

Throw another one on the pile. Go collect your winnings. This game's easy sometimes.
Playing this lay game in the Next Crystal Palace Manager betting market, which has now seen over £500,000 traded, has yielded significant reward yet again.
Dan Petrescu was the latest false market move to leave his backers scathing and the layers celebrating as Palace, once more, found his demands were too high for what they wanted to pay.
The former bleachy-haired Chelsea maverick traded heavily at odds-on when some hacks claimed talks were nearly completed, but his lucrative contract at Dinamo Moscow and his own huge wage demands ultimately ended his chances. He's now a 32.031/1 shot.
The laying fun may not be over either. We have another market move to ponder. Step forward - again - Tony Pulis, who has shot in to 1.3130/100 favouritism in the last 24 hours.
The former Stoke City long-ball merchant was the first man to trade at odds-on in this market but Palace decided against breaking the bank to accommodate his old school yet effective style of football. However, it seems the south Londoners have reconsidered their position and want Pulis to lead them forward.
Between then and now, we have seen Chris Coleman, Rene Meulensteen and Aitor Karanka all hit evens or odds-on in running before weakening tamely out of contention.
Iain Dowie, who can be backed at 24.023/1, is rumoured to be the only man Palace can realistically afford but, despite camping outside the ground in a Crystal Palace tent bought from the club shop, co-chairman Steve Parish isn't allowing him.
This scraping-the-barrel-like call for Pulis has progressed as far as a second interview with Palace seemingly bowing to his wage demands, which reportedly include a hefty seven-figure bonus if he successfully keeps them in the Premier League. They are the 1.111/9 favourites to get relegated.
But until the deal is signed, sealed and delivered, don't buy any of it. Follow the trend. Lay for all you can. This may be your chance, Iain.
Best Bet: Lay Tony Pulis to become Crystal Palace manager @ 1.321/3
Read past articles