Next Chelsea Manager: Lampard odds slashed as Juve chase Sarri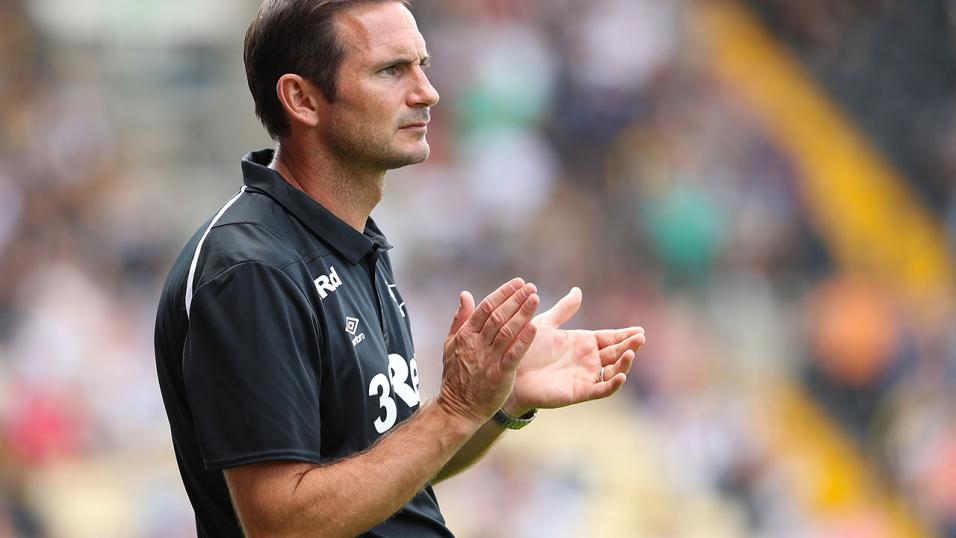 Will Frank Lampard be eager to return to Chelsea?
With Maurizio Sarri linked with a move to Juventus, Frank Lampard is the hot favourite to become the next Chelsea manager. Dan Fitch thinks the Blues need to change their strategy if the Stamford Bridge legend returns...
Allegri decision causes ripples to spread
Massimiliano Allegri's exit from Juventus threatens to have big implications for both Chelsea and possibly Derby County.
Juventus have been linked with a move for Maurizio Sarri to replace Allegri. That has created speculation regarding who would succeed Sarri at Stamford Bridge, with the Derby manager and Chelsea legend Frank Lampard the early favourite at 1/4.
Why would Chelsea want to let Sarri go?
Chelsea pursued Sarri for months as the sought a replacement for Antonio Conte. Having landed their target the Italian has delivered a third place finish in the Premier League and reached two cup finals, with Chelsea having a chance to land some silverware next week when they face Arsenal in the Europa League final.
Any normal club would consider this a successful debut season and back their manager to build upon a promising start. Chelsea of course, are far from a normal club and seem happy for Sarri to move to Juventus for a £5m fee. Sarri is the 11/4 favourite for the Juve role.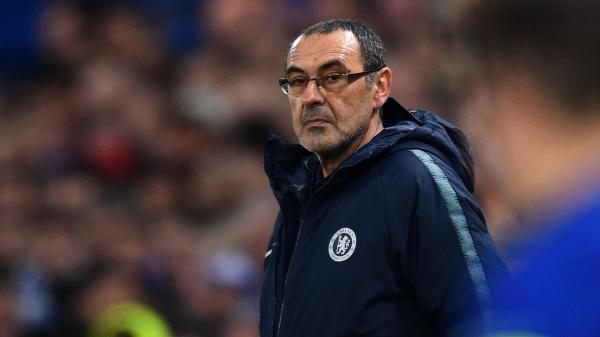 Perhaps it's not surprising that Chelsea are keen to get a fee for a manager that they have reportedly considered sacking at times this season. It is fair to say that Sarri's first season at Chelsea looks better in terms of achievements, than it does when analysing the minutiae of his reign. He has been strangely unadaptable in his strategy and he has clearly struggled to control the dressing room, though that proves to be the case for every Chelsea manager eventually.
Chelsea may be faced with the decision as to whether to sack Sarri if Juventus do not hire him. Other managers in the frame to take over the Turin giants include Simone Inzaghi at 4/1 and Jose Mourinho at 11/2.
Lampard only the right choice if Chelsea plan to change
As soon as Lampard launched a managerial career at Derby last summer, he seemed a likely candidate to eventually become head coach of Chelsea. His claims have been strengthened by cup wins against Premier League sides Manchester United and Southampton, along with a Championship campaign that has seen Lampard guide Derby to the play-off final.
It seems as if the chance to return to Chelsea may come quickly. Perhaps too quickly in terms of Lampard's evolution as a manager. Though his Derby side are thrilling to watch when attacking, there is little evidence to suggest that he can organise a defence.
There are certainly more experienced candidates available this summer. Allegri has long been linked with a move to Chelsea himself and is the second favourite at 15/2. The Wolves manager Nuno Espirito Santo is another manager admired by the Chelsea hierarchy and is priced at 14/1.
Yet Chelsea's chances of landing a big name are remote, should their transfer ban be upheld. Their large transfer budgets have been the very reason why they've been able to attract top managers in the past.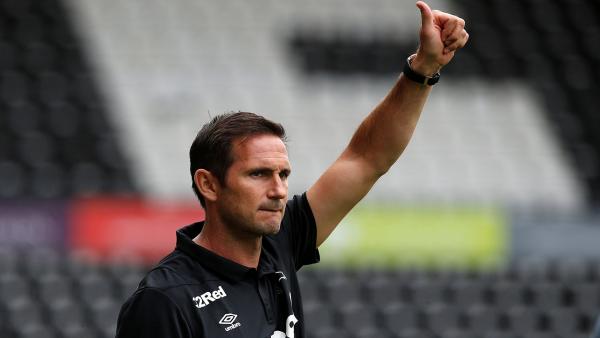 This is why Lampard's appointment makes sense, even if the opportunity has come earlier than expected. He has done well with Derby's young players and would be expected to make more use of Chelsea's talented academy than his predecessors. It would be an amazing opportunity for a rookie manager and Lampard would surely jump at it, but it remains a job that comes with major risk.
Lampard is a Chelsea legend. By returning there as manager he is putting that reputation on the line at the most volatile club of all. Chelsea have long considered managers to be disposable, but in Lampard they would be appointing someone who is anything but that.
The players at Chelsea have repeatedly undermined a succession of managers and the fans seem to accept it. You'd hope that this would not be the case with a figure like Lampard. Perhaps this is the opportunity for Chelsea to finally break the cycle and give a manager their patience and backing, because with a transfer ban, whoever is in the hot seat will need it.
Recommended bets
Discover the latest articles
Read past articles