Champions League Tactical Preview: Spurs to qualify despite Kane's injury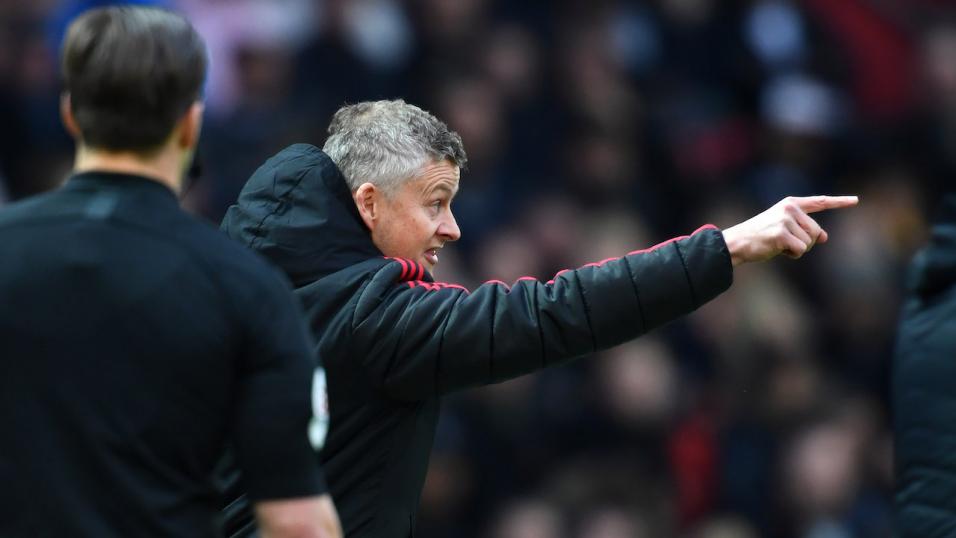 Man Utd can overturn their deficit at Barcelona.
Alex Keble looks ahead to the second legs of this week's Champions League quarter final matches, predicting Spur to progress against City and a tight game between Barcelona and Man Utd...
"Romelu Lukaku and Marcus Rashford can make effective runs behind the Barcelona full-backs, provided they have learnt from the first leg and are willing to split wider on Tuesday night."
Barcelona v Man Utd
Tuesday, 20:00
Live on BT Sport 2
Ole Gunnar Solskjaer's 3-5-2 formation curbed Lionel Messi's influence at Old Trafford last week, funnelling Barca's play through a congested central midfield and limiting their effectiveness as a consequence; many pundits felt United were flat, but to restrict Barcelona to six shots on goal was a mini-triumph, and had it not been for one Luke Shaw mistake we would have celebrated a useful 0-0 draw.
Shaw's suspension means Solskjaer will make slight adjustments, but he will probably use the same system. If Fred and Scott McTominay can again dominate the midfield battle, and if Paul Pogba's advanced position can again disrupt Sergio Busquets, then United stand a chance of success. Barcelona will play with a higher line and more advanced full-backs on home turf, which means the English side can make better use of their counter-attacking opportunities.
Romelu Lukaku and Marcus Rashford can make effective runs behind the Barcelona full-backs, provided they have learnt from the first leg and are willing to split wider on Tuesday night. Jordi Alba in particular struggles to get back, and so if Lukaku repeats his performance in Paris this game will not be straightforward for Ernesto Valverde's side. At the very least United should be able to avoid a heavy defeat.
Juventus v Ajax
Tuesday, 20:00
Live on BT Sport 3
Ajax were the dominant side in the first leg, their quick possession football - instigated by Frenkie de Jong - forcing Juventus onto the back foot for long periods of the game. Poor finishing from Hakim Ziyech prevented the hosts from winning, and just like the second round against Real Madrid we can expect a surprisingly similar pattern in Turin; Ajax will be fearless in possession, targeting Juventus's right wing.
David Neres, with Nicolas Tagliafico overlapping, was a constant threat in the first leg, exposing Juve's lack of cover down that side of the pitch; Joao Cancelo often looked overwhelmed before Max Allegri switched to a more robust 4-4-2 and instructed Federico Bernardeschi to support his right-back. Nevertheless Neres was the source of Ajax's goal.
Juve's desire to play on the front foot on home soil suggests Cancelo will be left without adequate support for long stretches at the Juventus Stadium, and so another gutsy Ajax performance could cause serious damage down that side. If Emre Can is still out (his absence meant Juve couldn't build fluidly through midfield) then there is a small chance of an upset.
Manchester City v Tottenham
Wednesday, 20:00
Live on BT Sport 2
Spurs' pressing was immaculate at the Tottenham Hotspur Stadium last week, Dele Alli sitting on top of Fernandinho while Christian Eriksen and Son Heung-Min pressed from either side to shut off the passing lanes into Man City's more advanced midfielders. It was a shape that left City unable to hold meaningful possession, forcing small errors that the hosts pounced upon sharply. Mauricio Pochettino will repeat this trick (he is certainly unlikely to sit deep), although things will be much more difficult should Pep Guardiola play with greater freedom.
Guardiola once again appeared to overthink his approach to a big European tie, selecting a conservative team and formation in London despite City easily beating Spurs in their last three meetings. Dropping Kevin de Bruyne, and then only bringing him on for the final few minutes, was a big mistake, betraying Guardiola's nerves. Cagey tactics don't encourage confidence, and the players did appear to freeze.
With De Bruyne back on the pitch, he should help City evade the Spurs press by dropping deep to encourage assertive possession. That in turn will force the visitors back and create periods of domination for the hosts, suggesting this will follow a different pattern to the first leg. However, Tottenham only need one goal to put the tie virtually beyond City, and with so much counter-attacking energy (Spurs are more fluid on the break without Harry Kane dropping deep to demand the ball) Pochettino will be confident his side can get on the score sheet.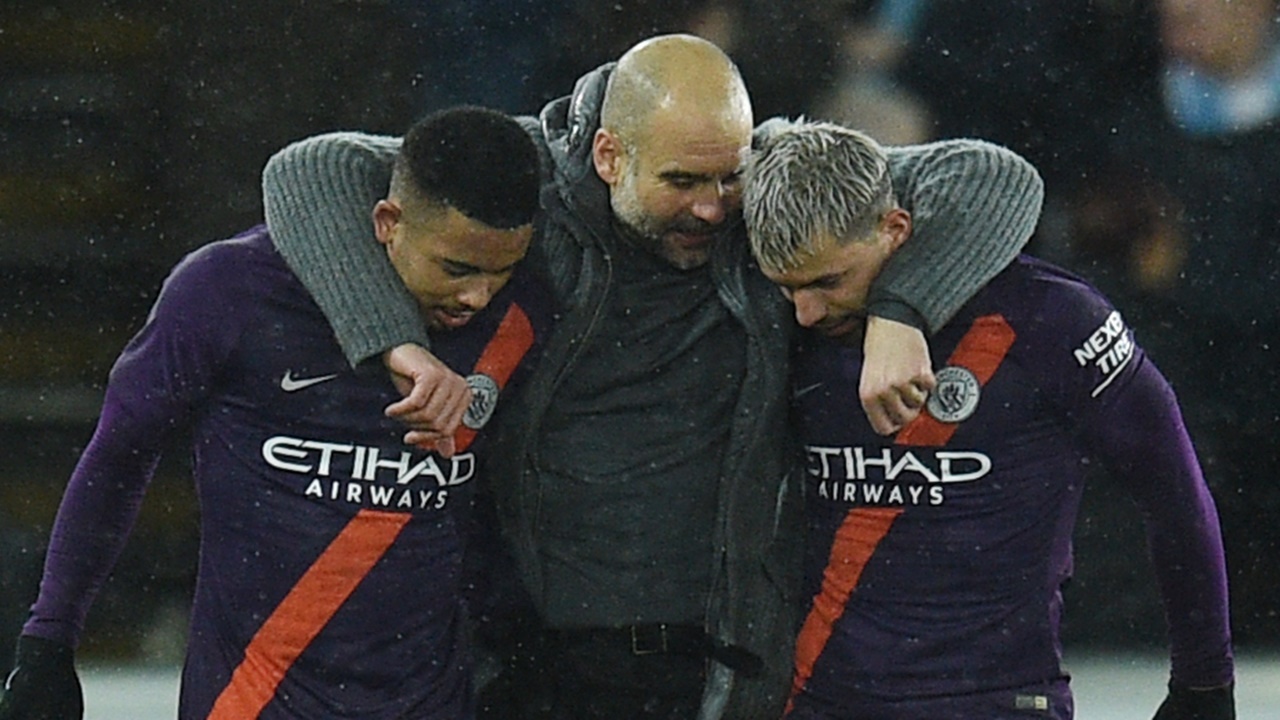 FC Porto v Liverpool
Wednesday, 20:00
Live on BT Sport 3
Porto sprung a surprise in the first leg by switching to an unfamiliar 3-4-3, which meant they only had two central midfielders compared with Liverpool's three and, when attempting to break, left a three-on-three in defence. Unsurprisingly Liverpool's high pressing caught them out, and yet Porto will probably play the same system in Portugal; a five-man defence is their only real option, such is the gulf in quality between the two sides.
More importantly, Liverpool will undoubtedly hold the majority of possession but Porto need to counter-attack quickly in order to salvage a two-goal deficit. Consequently Liverpool will be able to pick their pockets, breaking at speed on the counter-counter to easily put the tie to bed.