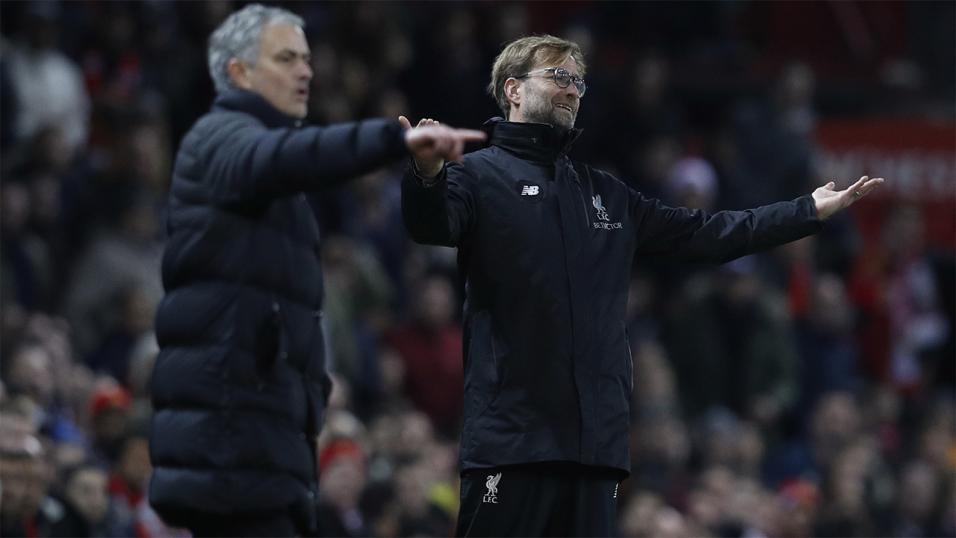 Klopp v Mourinho is a clash of football styles
Betfair Ambassador Graeme Le Saux selects his bets for one of the biggest matches of the Premier League season and explains why Manchester United v Liverpool is a clash of footballing philosophies as well as a fierce regional rivalry...
"I like the way Van Dijk is always talking. In fact, his nickname should be Verbal van Dijk the amount he chats to his team mates. With him in the team, Liverpool can be more resilient defensively."

This is always one of the clashes of the season with the incredible historical rivalry between the two clubs. But bragging rights aside, this weekend there is even more to play for as a win for Liverpool would see them leapfrog Manchester United into second place in the table.
It's a clash of very different styles and very different managers. It's going to be Mourinho's tactical nous versus Klopp's exuberance.
Mourinho v Klopp is clash of styles
With Liverpool, you know you're going to see an open, high energy style of play. It's an almost innocent style, as they go out and look for every opportunity to score, and their positivity is plain to see.
On the other hand, Mourinho is putting a tactical handbrake on United at the moment. They are also becoming the cliché team of two halves, with poor first halves against both Chelsea and Palace recently, before they were able to come back in the second half for victories.
In this game, Mourinho has to give his players the opportunity to play with more freedom, whereas Klopp needs to make sure his team can switch to a more disciplined and functional style if needed, as that could be where the game is won or lost.
Mourinho will try to frustrate Liverpool in the first half, then try to grind out a win - something United have done all season. United have not conceded a lot of goals this year but I don't think they will be able to hold Liverpool tomorrow. With players like Mohamed Salah in incredible form for Liverpool, I think there will be goals.
The key battles - Young v Salah and Lukaku v Van Dijk
Salah is like the smiling assassin. He looks so happy when he is destroying teams and you can just see he loves what he's doing. The fact he is coming in from the right and still scoring is phenomenal. I think it will be key for United to try and shut him down somehow.
Ashley Young seems to be Mourinho's go to guy when he needs high energy, so I think he might use him to try and stop Salah, but whoever he plays will have their work cut out.
I also see the match-up between Virgil van Dijk and Romelu Lukaku as being an important one and I think Van Dijk could have a tough time of it.
Lukaku was the difference for United against Palace, however people have questioned his ability to have an impact against top five clubs so there is an opportunity for him to quieten some of those critics tomorrow.
There is also pressure on Van Dijk, of course, because of the record fee he was signed for, but I think he has shown himself to be positive and composed. He's a calming influence and a good leader.
I like the fact he is always talking, in fact his nickname should be Verbal van Dijk the amount he chats to his team mates.
I think with Van Dijk in the team, Liverpool have got enough about them to not be as vulnerable and they can be more resilient defensively.
That coupled with their positive, attacking style of play means I'm picking Liverpool to get up for this one and take an important 2-1 win.
Recommended bets
Back Liverpool to win @ [2.82]
Back 1-2 @ [11.5] for Correct Score