Manchester City Betting: Can the Citizens pull off a remarkable and historic quadruple?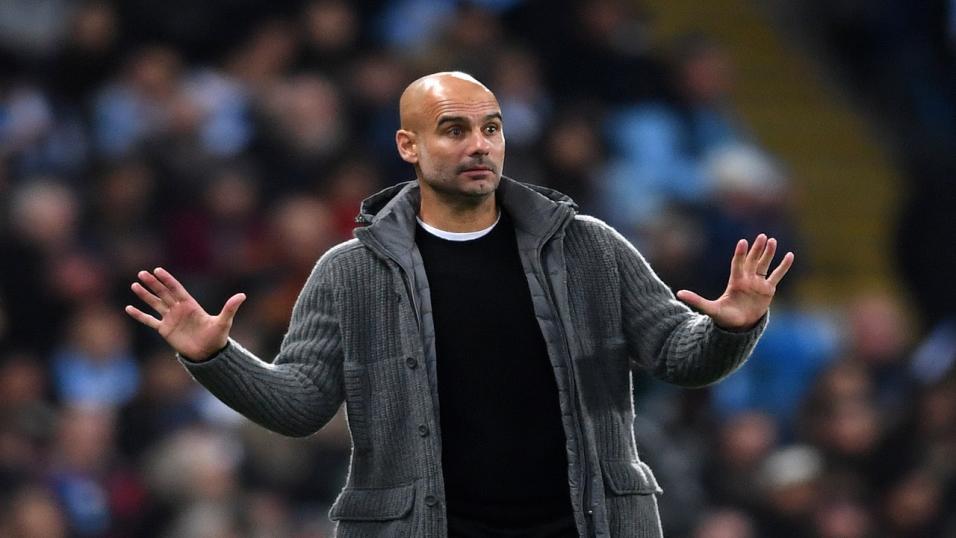 Pep appeals for calm with nothing yet won
With Pep Guardiola's extraordinary creation on the precipice of making history Stephen Tudor dares to dream. Until Sunday at least.
"After progressing to the FA Cup quarter finals last weekend Phil Foden admitted that a clean sweep of silverware was 'definitely' possible."
Quadruples aren't elusive in the same way that trebles are. Trebles tantalise; offering themselves up to the very best as an attainable goal before so often pulling the rug from beneath gilded feet with a semi-final loss or a poor refereeing decision in late April. Very occasionally one is wrestled down. Barcelona have achieved two trebles in their lifetime. Manchester United, Bayern and Celtic once each. Usually though something that appears to be feasible - if exceedingly difficult - reveals itself late in the season to be a far-fetched flight of fancy.
A quadruple isn't like that. It's elusive in the same way that a fortnight's break with Marilyn Monroe on Atlantis is elusive. Or living happily ever after. Quadruples are absolutely impossible.
Which makes Manchester City's situation at present a fascinating one. Victory over Chelsea in this Sunday's Carabao Cup final leaves them with a title tussle with Liverpool to overcome and a maximum of seven cup opponents to better and should those perfectly realistic aims be accomplished all four major trophies will be theirs. Whisper it quietly - while including the face-saving caveat that you appreciate just how thoroughly silly it sounds - but a historic, unprecedented feat is looking pretty tantalising right now.
The nearly impossible dream
Certainly the players think so. After progressing to the FA Cup quarter finals last weekend Phil Foden admitted that a clean sweep of silverware was 'definitely' possible and if you put that down to the bravado of youth it doesn't explain Sergio Aguero's words, twelve years his senior. "If you get to this stage in the season with a chance to win four titles, it means you are doing well," the Argentine stated this week, with the confidence of a striker who has scored 24 goals from his last 16 starts. "I know that nobody has ever done it before and I would like us to go down in history. I see this City team as having the capacity to win everything."
Kevin De Bruyne meanwhile has had his say: "To win all four, that is nearly impossible". Nearly. From a player as pragmatic and understated off the pitch as he is grandiose on it that word chimes.
Over before it begins?
So can it be done, this ludicrous dream? Unquestionably if anyone can it is this extraordinary creation of Pep Guardiola's that is blessed with a formidably strong squad capable of fighting on multiple fronts and crucially also a group that contains key personnel who have recently returned from injuries meaning they are relatively fresh. Last term they smashed an abundance of records, proving they have the mental fortitude to withstand pressure. This term they have racked up a staggering 124 goals across all competitions.

Countering this however is the stark truth that by Monday morning all such talk could be redundant. Chelsea may well have been recently dismantled at the Etihad while a cup exit to United has mired them firmly in crisis but this is still a team studded with elite quality topped off with the irrepressible Eden Hazard. Should they react affronted and fired up at Wembley they are more than capable of replicating their 2-0 triumph over City last December and for this reason odds of 9/2 for a Chelsea win is generous in the extreme.
Name on the cup?
Even with that acknowledged it will hardly surprise if a City side currently in the ascendancy secure their fourth League Cup in six years on Sunday, mirroring the tournament dominance of Liverpool in the eighties and United in the mid-2000s but then that brings us to the Champions League, a Holy Grail in itself.
Schalke was undoubtedly a favourable draw for the Blues, with the Germans languishing in the bottom half of the Bundesliga, but beyond them - if progress is made of course - the continent's giants await. It shouldn't be forgotten either that City have yet to reach a final from their previous seven campaigns.
Perhaps then the FA Cup offers the most realistic route to glory? Take City and United out of the equation and the remaining six sides in the competition have an average league placing of 16th while the title-holder's quarter final trip to Swansea has annoyed some who view Rotherham, Burnley, Newport and the Championship side as hardly a challenging series of ties. We've seen such fortuitous runs before and they tend to end up in North London.
Which leaves us lastly with Liverpool, and a tumultuous title bout that is destined to go right to the wire. When it does whichever side best deals with relegation battling opposition in April and May will surely prevail.
Manchester City are 16/5 to win the domestic treble this season and from the multiples available this stands out when comparing likelihood to price. The quadruple is down at 10/1.


A first time for everything
This suggests that on this page at least City's hopes of European success has been discounted which is far from correct. It's simply that taking on Juventus and Barcelona - Ronaldo and Messi - brings far too many variables to stake any meaningful claim.

Should they do it though, this extraordinary side, and go all the way to Madrid and conquer, they have it within their means to pull off something that has never been done before in 130 years of English football. A historic, unprecedented, utterly remarkable, and previously elusive quadruple.
That's a tantalising thought indeed.