Premier League Betting: How did Leicester and Newcastle end up here?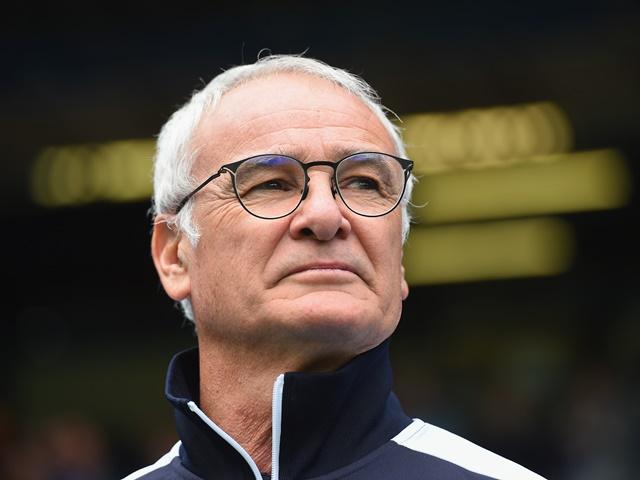 Claudio Ranieri might be known as The Tinkerman from his first spell in England, but his changes at Leicester have been subtle, if significant
Leicester and Newcastle may wonder how their respective seasons arrived at this point, but their coaches must take their fair proportion of credit, or blame, says Andy Brassell...

"If there weren't so many parallels with Ranieri's swashbuckling Monaco team of 2013/14 – with Riyad Mahrez being given exactly the same sort of creative licence that allowed James Rodríguez to build himself into a world star – you might think that he hadn't done that much at all."
For an only half-filled weekend of Premier League action, with the FA Cup muscling in, the climax of the forthcoming round of matches promises to a captivating one. Leicester City welcome Newcastle United as guests next Monday night and before the pressing imperative of chasing vital points gets underway, a few minds on both sides might briefly drift to the surreal paths that brought them to this point.

The Foxes, as has been well documented (and frequently tweeted by fans with 20-20 hindsight), have completely flamed the multitude of naysayers that gathered at the start of their season, particularly after the widely-derided appointment of Claudio Ranieri.

It's worth noting that Betfair weren't among those to write off the experienced Italian, with both this column and this one from Michael Lintorn pointing out that Ranieri had excelled in his last club post at Monaco before stumbling into his Greek tragedy with the Euro 2004 winners.

That said, there can be few who thought that Steve McClaren would be Mike Ashley's magic wand for Newcastle either. Recent tabloid assessments of the former England boss as great coach, man-manager of questionable authority are nothing new. Players at Queen's Park Rangers spoke in glowing terms of McClaren's training input, and recent Newcastle signings including Henri Saivet and Andros Townsend were gobsmacked by the detail with which he examined their personal strengths and weaknesses.

McClaren has not dragged down the club on his own - the Ashley era culture of no ambition has poisoned the well insidiously over the years, and the coach has simply had neither the authority nor the personality to drag the players out of their torpor. A more forthright replacement like David Moyes or Rafa Benítez will not be able to turn the club around alone, but he may provide enough of a kick to at least avoid the worst for this season, and offer a shot at more lasting redemption.

You would be a brave person to bet on that process starting on Monday night, new coach or not. That Leicester are 1.574/7 to win and Newcastle are a big 5.85/1 to take the points back up north tells its own story. Ranieri's team have lost just once at the King Power all season in the league, while Newcastle have scored seven goals and gleaned just seven points on the road. Only Aston Villa have a worse record on their travels, points-wise.

Where we might find some value is in the total number of goals. Over 3.5 is priced at 2.8615/8, with 5.59/2 for over 4.5. Only Newcastle's near-neighbours Sunderland are more leaky than the Geordies on the road, while Leicester have conceded more than a goal a game, both globally and at home, despite their reputation for somehow being miserly.

The reality is that they are perhaps the most zesty team in the Premier League, requiring the least amount of possession to get the division's best results. Ranieri's tenure, in fact, has been like McClaren's but in exactly the opposite direction. While McClaren has been unable to arrest Newcastle's established downward trajectory, Ranieri has continued - and enhanced - Leicester's positive dynamic from last season.

In fact, if there weren't so many parallels with his swashbuckling Monaco team of 2013/14 - with Riyad Mahrez being given exactly the same sort of creative licence that allowed James Rodríguez to build himself into a world star - you might think that Ranieri hadn't done that much at all. In reality, Ranieri's tweaks (not tinkering) to unlock the Algerian's full potential and that of Jamie Vardy can be crucial.

Both these clubs are moving according to their quality and attitude on the pitch and in the boardroom that sets the tone - but strong leadership from the bench really does help.
Discover the latest articles
Read past articles