Premier League: Four reasons why the Leicester bubble won't burst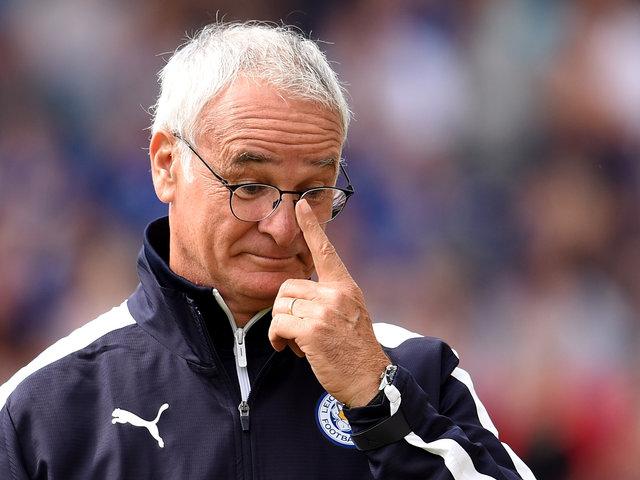 Could Leicester pull off the unthinkable?
They've been the story of the season so far, but the markets still rate Leicester as outsiders to stay in the upper echelons of the table. Alex Keble looks at four key reasons to back the Foxes to keep defying the odds...
"In a cynical age of blanket mediocrity for those trapped outside the bubble of the super-elite, it is rare to be given an opportunity like this - to dare to dream."
This kind of thing isn't supposed to happen anymore. For two decades the corporate vice has slowly turned to suffocate our league, as the giddy pursuit of profit homogenised English football's competitive spirit; the big four congealed in profitable stasis, and - like any acutely corporate-defined industry - the Premier League was held in a cynical stranglehold of stagnant meritocracy.
A mid-sized club from the East Midlands had no chance of piercing a stronghold designed meticulously to sustain cyclical wealth for a mini-elite.
Or so we thought. Leicester City's rise to the summit of the Premier League is not just entertaining; it feels profoundly significant for the generation of fans that yearn for the pre-Murdoch chaos of resurgent giants and lopsided tables, of fantasising that growth is without limit and geographical pride unbounded. Right now, all of us are Leicester City fans.
But can they continue this form over a tricky four match spell that sees them face Chelsea, Everton, Liverpool, and Man City? And what is the true limit of their potential in our age of profit-dictated success?
In 23 years of the Premier League, never has a side top after 15 games finished outside the top six, and only once have they failed to finish in the top three; here are four reasons why Leicester might not fall away.

1) N'Golo Kante and Daniel Drinkwater
Hidden beneath Jamie Vardy's headline-grabbing flurry of goals and Riyad Mahrez's emergence as a potential world-beater, the partnership of N'Golo Kante and Daniel Drinkwater has provided the foundation for Leicester's table-topping form.
Kante is a pleasingly modern box-to-box midfielder, using his natural agility to jink between the lines and sew together their formation in neat passing triangles. Kante exemplifies the evolution of the midfield role, combining a give-and-go flexibility with destroyer instincts; he has made more interceptions (64) than any other Premier League player with season, and more tackles (3.8 per match) than any of his team-mates.
Alongside him Daniel Drinkwater is the alternative pivot, the precise exponent of the talents his partner lacks. Drinkwater's primary asset is his long-ball distribution - hooking passes into the channels and through the middle for Vardy and Mahrez to chase (nine long passes attempted per game). Many pundits interpret these as wild hoofs, but their precision (it is no fluke that Vardy gets one-on-ones virtually every match) proves otherwise.
Whilst other positions require tinkering to accommodate form and tiredness, a central midfield partnership of such high energy is unlikely to burn out; Leicester's platform is strong enough to maintain form throughout winter and spring.

2) Their tactics are well suited to this tough run of games
A frantic fortnight of top six battles begins on Monday night with the visit of Chelsea, before visits to Everton and Liverpool and a home tie against Manchester City. All of them are winnable.
Chelsea's turmoil shows little sign of improving and - unburdened by the fear that traditionally seized up the limbs of Jose Mourinho's opponents - Leicester will expect their swashbuckling style to rip through Chelsea's soft centre. Cesc Fabregas continues to disappoint in midfield, and his chaotic partnership with Nemanja Matic is unlikely to prevent Drinkwater's long passes; back Leicester to win at 21/10.
The trip to Goodison Park is arguably the most difficult task, particularly given Everton's incisiveness on the counter; Leicester's gung-ho attitude could leave Gerard Deulofeu and Ross Barkley too much space. But Everton's season has been inconsistent, and the nervousness Leicester's style induces may lead to another frustrating off-day for Roberto Martinez's team - who have won just three of eight home matches this season.
Both Man City and Liverpool look vulnerable to Leicester's long-ball football and the directness of Mahrez's dribbling. Without Vincent Kompany City's high line defence is highly susceptible to the through ball (see Xherdan Shaqiri last weekend) and Liverpool's gegenpress is both unlikely to settle a team full of confidence and could leave them too high up the pitch - exactly where Vardy wants them.
It is not hard to envisage Leicester winning six to eight points from this period, leaving them snuggly in the top four and strengthened by the knowledge that they have played - and matched - all 19 Premier League clubs.
3) Leicester's defence is improving
One of the biggest myths about Leicester's season is that they aim to "outscore" the opposition, but remove the five goal defeat to Arsenal and Leicester's goals conceded per game ratio would be 1.14 - the 12th highest in the league, and almost tied with Man City's 1.07. And this record is only getting better: Leicester have conceded just four goals in their last six league games.
The key reason for this is Christian Fuchs, who has replaced Jeffrey Schlupp at left-back in recent weeks to great effect (2.9 tackles, 3.6 interceptions per match). The pattern is clear: Schlupp has featured at left-back in five of the six matches this season in which Leicester have conceded two or more goals, and in the five matches since the 2-2 draw with Southampton on Fuchs' debut, they have conceded twice.
Fuchs, signed by Ranieri from Schalke, has helped Leicester to conceding just 0.4 goals per game since his debut; with Schlupp in this role, they conceded 2.0 per match.


4) The January transfer window could make them stronger
Last month Ranieri suggested to reporters that the transfer window would be quiet: "At this moment, I don't want to change anything. I don't need anything."
But a chance to qualify for Europe - or better - is a rare opportunity that Leicester must embrace, and thus his stance is likely to change by January.
The good news is that neither Mahrez nor Vardy are likely to leave in the upcoming window; to leave Leicester at this moment would be an obvious mistake for both players, and force an inflated price for potential suitors. In this instance, it would be illogical for all parties to attempt a transfer mid-season.
Leicester's key areas for improvement are right midfield (since Marc Albrighton's form is likely to dip at some stage) and full-back (as cover). Demarai Gray, Birmingham City's highly regarded 19-year-old winger, would be an ideal signing, as would Burnley right-back Tendayi Darikwa.
One or two new additions could be enough to see Leicester grind out results as the season progresses and stay near the top of the Premier League. This kind of thing was supposed to be impossible, but there is little evidence to suggest it is all about to fall apart; it is well worth backing Leicester for a top six finish at 8/13, and perhaps even a top four finish at 11/4.
Alternatively, why not embrace the magic - the insanity - of the whole thing and stick a small wager on Leicester to win the title at 25/1? In a cynical age of blanket mediocrity for those trapped outside the bubble of the super-elite, it is rare to be given an opportunity like this - to dare to dream.