Premier League: Trend indicates Hull relegation threat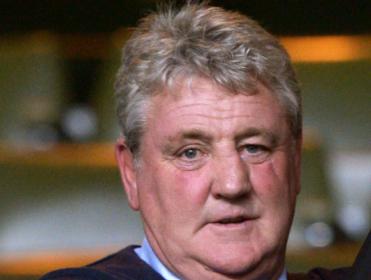 Defeat to bottom club Burnley has put Hull under some pressure
Hull have a terrible record in the second half of Premier League seasons - could it spell relegation?
"Hull have completed three Premier League campaigns and suffered a second-half-of-the-season slump in each."
There is a significant contrast between Hull's performances this season and their Premier League position of 15th, a mere two points off the relegation zone.
They have drawn away to Arsenal and Liverpool, recruited well and scored at a reasonable rate, yet there have only been two victories in 11 games - one in ten since the opening day in fact - and they were shut out in each of their previous three encounters.
You might think that there isn't any reason for panic yet: they are averaging a point a match, there is still a slight cushion over the lowest four clubs in the table and, the defeat to Burnley last time out aside, they don't appear to be playing too shabbily.
However, two things should raise an alarm. The first is that they face four of last term's top seven in the five fixtures leading up to the Yuletide overload: Tottenham at home and then Man United, Everton and Chelsea away. The other is that they always perform poorly in the Premier League after Christmas, making it essential that they have built a decent point stash by the halfway stage.
If it had happened once, you could write it off as a fluke, but the Tigers have completed three Premier League campaigns and suffered the slump in each of them.
The most memorable was the initial occurrence in 2008/09 because they had ascended to sixth by losing a mere four of their opening 17 games post-promotion, only to unravel, achieving just one win and enduring 15 reverses in the final 21 to cling on for survival by a point.
In 2009/10, it was more obvious from the start that a lengthy relegation battle awaited, but things didn't look too bleak. They were collecting a shade over a point a match heading into December, an accumulation rate which would have kept them up. They would earn two triumphs in their closing 24 outings though, losing nine in 13 over the last three months.
Then in 2013/14, when Steve Bruce could highlight the run to the FA Cup final as partial justification, Humberside's finest fell from tenth at the turn of the year to 16th at the end of the season because they were defeated in 13 of their final 19 encounters.
This isn't to say that Hull are definitely doomed for the drop this time of course, yet it does indicate that the danger is graver than their current relegation odds of 4.67/2, and that there is at the very least back-to-lay scope in that price.
Discover the latest articles
Read past articles