Football Betting: What's on Betting.Betfair this weekend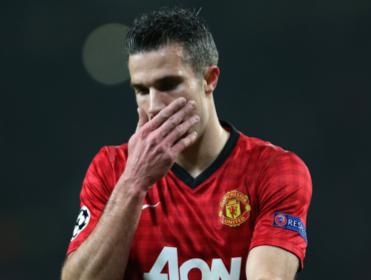 RVP's United face a stern test against his former employer
It's another packed weekend of football domestically and across the world and we have as many previews as you can shake a stick at... here's a round-up of all the pre-match analysis on B.B
"The highlight of the weekend is, of course, Manchester United v Arsenal. Our A-Team - Zonal Marking's Michael Cox and Betfair trader Alan Thompson - have taken a look for the Big Match Tactical View."

Premier League
The highlight of the weekend is, of course, Manchester United v Arsenal. Our A-Team - Zonal Marking's Michael Cox and Betfair trader Alan Thompson - have taken a look for the Big Match Tactical View.
Our friends at Squawka have also analysed the game from a tactical point of view, discussing whether Arsenal's midfield superiority will prove key. 
Completing our trio of previews on the game is the regular Opta Big Match Stats piece, which uses Opta stats to pick out three best bets for the match.
The weekend's other Big Match Tactical View sees Michael and Alan previewing Newcastle's visit to Tottenham in the midday Sunday live game, while - cruel taskmasters that we are - we asked resident Sunderland fan Jaymes Monte to preview the Black Cats' game v Manchester City, live on Sky at 14:05.
Saturday's live action sees Norwich hosting West Ham and Luke Moore has previewed, while The Number Cruncher, Andrew Atherley has used his stats database to look at the best bets from the game at Carrow Road.
Mike Norman has delivered his regular Saturday 3pms Premier League previews piece, while it's Week 11 of the Editors' Betting Battle, where Dan Thomas, Joe Dyer, Moore and Norman are fighting it out to see who can deliver the most profit over the Premier League season. Can the guys make up ground on leader Dan this week?
Can't see anything that takes your fancy in the Match Odds markets? Never fear, Jaymes Monte is here with his regular Sidemarket Special column, while Neil Harvey picks out four bets in the Under/Over 2.5 Goals markets in his Overs and Unders preview. Dan Fitch, meanwhile, looks at the scorer markets in The Goalscorer Gamble column every Saturday.
A brand new column for this season is the Value Hunter, which does what it says on the tin. This week's big priced tip is Sunderland to shock Manchester City at a chunky 9.417/2 - with four reasons why it could happen.
Finally, Fitch has cast his eye over the Opta stats for all 10 Premier League games and picked out relevant bets for each one. 

Championship
Our Championship man, Mike Norman, who is running a 9.36pt profit on his tips from the second tier this season, is back with his regular weekend preview, while Andy Tongue has cast his expert eye over the Reading v QPR game, live on Sky on Saturday at 12:15.
The Championship is also the focus for our regular Lays of the Weekend feature, with Derby and Brighton being opposed by Lewis Jones this week.

FA Cup
It's first round proper of the Cup this weekend and we've got all angles covered. Alan Dudman has taken a look at the games featuring League One clubs, with Ian Lamont concentrating on finding the value from matches involving League Two sides.
Finally, Lewis Jones has produced an FA Cup tipping sheet, featuring the televised games this weekend.  

Multiples
We know everyone loves a weekend acca, so Jonno Turner picks out a tasty treble for his Big Saturday Multiple every week, while Andrew Hughes goes football and two other sports in his weekly Cross Sport Multiple.

International Leagues
Of course, football on Betfair extends far beyond England and we have plenty of previews of the action in the key leagues across Europe and South America. 
Tobias Gourlay covers every live La Liga game over the weekend, our man in France James Eastham takes a look at the Ligue 1 action, Kevin Hatchard previews all things Bundesliga and Dave Farrar - current season profit of 11.15 points - picks out the best bets from Serie A.
Elsewhere, Ed Malyon previews the Argentinian action and our friends at Abelson pick out the best bets from the Betfair Live Video schedule for the weekend. 
Paul Robinson's daily lay of the day column, Against All Odds, continues over the weekend and casts it net far and wide and can be found covering games from Brazil, Holland, Portugal and beyond.
Vote for Betting.Betfair in the Football Blogging Awards!
Betting.Betfair has been drawn as one of the finalists for the Football Blogging Awards and voting in the shortlist stage has kicked off...
Find out how you can vote for us.
Read past articles