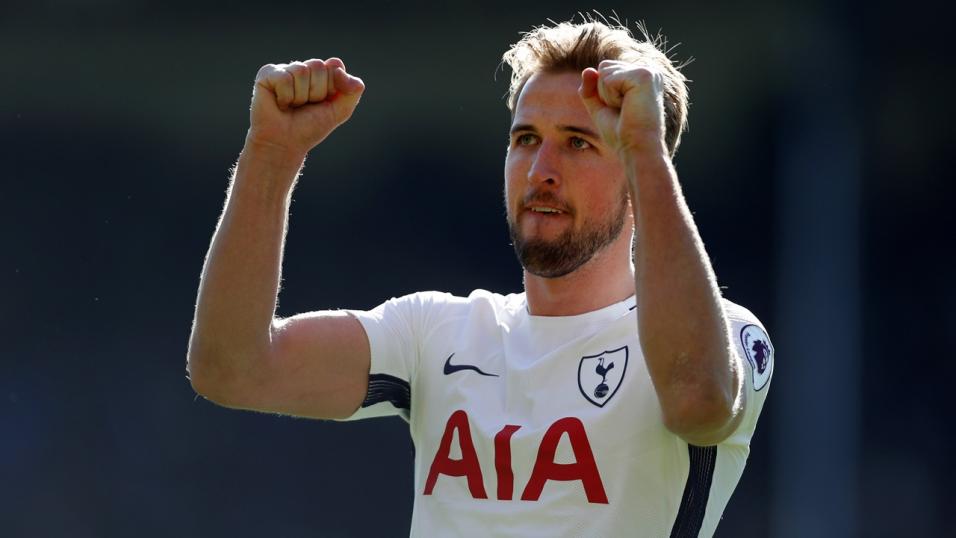 Harry Kane is once more a top fantasy prospect and Newcastle away is a great week one match-up
GW1 is the hardest week of the season for fantasy gaffers, as they try to work out who'll be in starting XI's all over the country. Neil Monnery tries to get into the minds of Pep, Jurgen et al to makes his week one picks...
Lewis Cook - £5.0m. The young Bournemouth midfielder is ready to step up and be a big time player. When Jermain Defoe says he reminds him of Luka Modric then you've got to sit up and take notice.
Eight to like
Aleksandar Mitrovic - £6.5m. After a prolific loan spell at the Cottage last season, many observers will be wondering whether the former Newcastle man has it in him to continue that form in the top flight. I'm firmly in the camp that he will and with an opening game at home to Crystal Palace, it is a great week to test out that hypothesis.
Aleksandar Mitrovic is available at 10/3 to score anytime in Fulham v Crystal Palace (Sportsbook)

Roberto Firmino - £9.5m. With only 81 minutes under his belt during his stint at the World Cup, the Brazilian international has returned to Anfield looking fresh in pre-season. He should be a fantasy stud again and an opening game against West Ham makes me think positively about Liverpool's attack-minded players.
Adama Traoré - £5.5m. Wolves aren't spending £18 million without expecting big things. Five goals and ten assists last season in the Championship shows the kid has real talent. This week, I like him particularly, as promoted teams often surprise in their first game. Everton have spent money during the summer but I like the home win, so picking one of Wolves' cheap attacking midfielders is a good gamble.
Wolves are available at 10/3 to win against Everton on Saturday (Sportsbook)

Joe Hart - £4.5m. Had you told me a week ago that Joe Hart would make my likes in week one then I'd have wondered what you'd been smoking. Nevertheless, following his move to Turf Moor, where the number one is injured and his backup is doubtful, the former England keeper should start away at Southampton. The Saints do not have a good recent record in terms of goals so the likelihood of a clean sheet is high.

Fred - £6.0m. I'm not excited about many Manchester United players in fantasy as the season approaches. In their new Brazilian midfielder, however, you may be able to pick up a bargain. Priced up at only £6.0m, he won't break the bank and Leicester at home on Friday night is a potential opportunity for him to show-off his talents.
Lewis Cook - £5.0m. The young Bournemouth midfielder is ready to step up and be a big time player. When Jermain Defoe says he reminds him of Luka Modric, you've got to sit up and take notice. Cardiff go to the Vitality Stadium on Saturday afternoon and these are the types of games the Cherries have to win if they are going to avoid a relegation scrap.
Lewis Cook is available at 10/1 to score anytime in Bournemouth v Cardiff (Sportsbook)
Leroy Sane - £9.5m. Picking which Manchester City players will start in any given week is fraught with danger. I'm tipping up the 22-year-old because of Riyad Mahrez's slight ankle problem, coupled with them playing away from home where Sane's pace will cause plenty of problems for Arsenal's defence.

Harry Kane - £12.5m. I know its boring to write about the clear and obvious top fantasy striker but this isn't just about the England captain. My faith in the Toon is non-existent and this is the type of game where Spurs could run riot. Harry could easily notch up a brace, which would certainly be against his usual August form.
Harry Kane is available at 5/1 to score two or more in Newcastle v Spurs (Sportsbook)
Two to avoid
Xherdan Shaqiri - £7.5m. How have 7.8% of teams selected this guy for GW1? There is little doubt in my mind that he'll only be a squad player for Jurgen Klopp and they rarely start the first game of the season.
Marko Arnautovic - 7.0m. In the same game but from the other changing room, the Austrian was dynamite in the second part of last season. He could very well be just as good this time around but a trip to Anfield is not a place to expect many away goals. I note that 23.1% of managers have selected him for GW1. That seems like too many for me.
Captain's pick
Last season most weeks I said pick either Mo Salah or Harry Kane. With a few hours of the transfer window left at the time of writing, still no top class attacking talents have come into the league for me to change that philosophy. The former plays West Ham at home, the latter Newcastle away. Both Liverpool and Spurs could very well score three or more.

You can read all our Premier League Previews in our EPL section right here on betting.betfair.com

*Remember the deadline to submit your teams for GW1 is 19:00 on Friday.