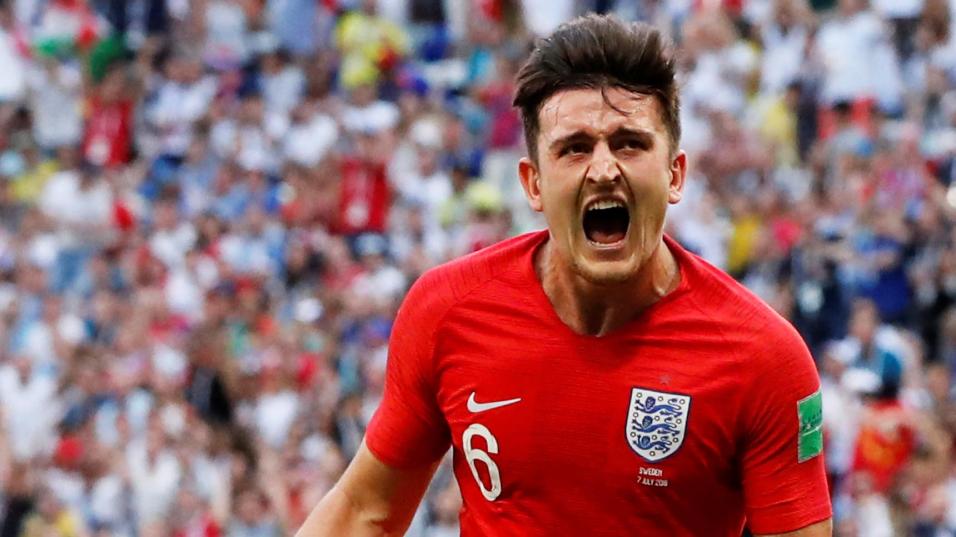 Will Harry Maguire bring his England World Cup form to the Leicester City side this season?
Four points for each clean sheet is nice but whenever a defender bags an assist or finds the back of the net themselves, that'll really boost your fantasy score. Today Neil Monnery is looking at your options at the back...
Top Five Defenders 2017/18:
Azpilicueta - 175
Alonso - 165
Otamendi - 156
Valencia - 146
Davies - 143
The Big Buys
He might not have been good enough for the Spanish World Cup squad but Marcos Alonso scored a staggering seven times for Chelsea in the Premier League last season, thus is a big time player in this format. Only his club teammate César Azpilicueta amassed more FPL points last time around. However, with a new manager comes a new formation, will the move to 4-3-3 curtail their fantasy prospects? Early on this season, I will leave Chelsea defenders out of my squad until we can clearly see the new team shape and philosophy.
Manchester City provide two top-priced options as well in Nicolás Otamendi and Kyle Walker. The former scored four times last season with the latter grabbing six assists. Both look set to provide similar numbers in the 18/19 campaign but come at a very costly price.
The last £6.5million man is Antonio Valencia. His one assist in the last Premier League is shockingly low considering he's an attack minded full-back. He did find the back of the net three times but for top dollar, I would expect more.
None of the top priced players are screaming value.
The Second Tier
With 14 players at £6.0m and 23 at 5.5m, this is where you should start building your defence.
A whopping seven of the players priced up at six million will be playing their home games at the new Tottenham Hotspur Stadium come September. The biggest problem is Mauricio Pochettino loves rotating his full-backs. If Kieran Trippier started 30+ EPL games then he could easily grab double digit assists. It would be a big risk/reward move to spend so much money on a defender who may only start 20-25 games.
Between their central defensive trio of Alderweireld, Sanchez and Vertonghen, only one assist and no goals were notched up last season. If I'm spending big money defensively, I want those extra assist and goal points every so often. I'm steering clear.
Andrew Robertson was a sneaky fantasy bargain last time out and having established himself as the first choice left-back, an improvement on his five assists looks very likely. Virgil van Dijk should also chip in with three or four goals from set pieces. Chris Smalling is at £6.0m but if he's off to Wolves as the odds indicate, he's not worth even glancing at.
It is, however, at £5.5m where I'm sensing the value lies. Patrick van Aanholt may not play on a team that'll keep 18-20 clean sheets but he's scored at least five Premier League goals three years running.
We all saw what Harry Maguire and John Stones did from set pieces at the World Cup. If the former gets his move to Old Trafford and the latter establishes himself as a regular under Pep at City, both provide clean sheet and goal scoring potential.
Seamus Coleman is back from his broken leg and has the fantasy pedigree to score well into the three figures. His Everton colleague Leighton Baines is always an option due to his set piece skills. Last but not least at this price is Aaron Cresswell who provided seven goals for West Ham teammates last season.
The cheap options
At £5.0m, you have the four suspected Burnley defensive starters. They'll rack up the clean sheets once again so the smart move is to pick at least one of them. Ben Mee is my personal favourite of the four.
Trent Alexander-Arnold is going to be one hell of a player and fantasy wise should he beat out Joseph Gomez for the right-back slot, I would expect a handful of assists and goals. Luke Shaw would be a great pick at just £5.0m if his manager had any faith in him but I don't see that happening anytime soon.
For four seasons on the trot, Ryan Bertrand has cleared the 100 fantasy point barrier. I see no reason for that run to end this term.
At the bottom price for regular starters, hone in on Huddersfield and Brighton to pick up potential three figure squad players. Most managers will need at least two players at this price to help them get better players in the skill positions. The likes of Lewis Dunk, Shane Duffy and Terence Kongolo could all be sneaky good picks. Charlie Daniels can score and provide assists but his drop-off last season is a concern.
Final Thoughts
The fantasy game has become harder this year because defenders seem to have increased in price. The new Chelsea manager is giving me a reason to wait and see on their two big names in this position. I want to pick Kieran Trippier but it is a gamble.
The best value comes at £5.5m where you have a plethora of potential 120 point plus players. The likes of van Aanholt, Maguire, Stones, Kompany and the Everton full-backs can all be top 15 players. I'd pick two or three at this price then add a Burnley defender of your choice before rounding out your squad with £4.5m bench options.
Everyone plays 3-5-2 or 3-4-3 anyway so little point spending big on bench players!
You can read my thoughts on 2018-19 Fantasy Premier League Goalkeepers from yesterday behind the link.