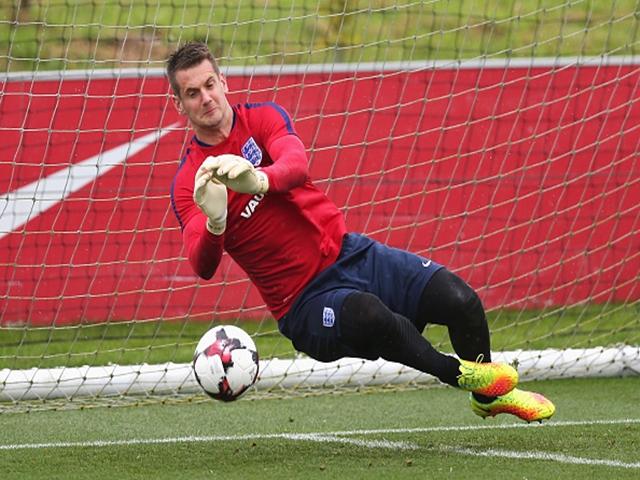 Can Tom Heaton be the top fantasy points scorer for goalkeepers two years running?
It is that time of year again when office hours are dedicated to getting the right players into your respective fantasy teams. Neil Monnery brings you the lowdown of which goalkeepers to look at this season...

Top Five Goalkeepers 2016-17:

Heaton - 149
Lloris - 143
Courtois - 141
De Gea - 136
Cech - 134
The £5.5m men...

In what won't be classed as a shock, the five goalkeepers who attract the top price this season are the presumed number one's between the sticks for Arsenal, Chelsea, the two Manchester clubs and Spurs. They are also the current top five favourites to win the league in that market on the Exchange. If you want to splash your fantasy cash on a shot stopper then which one do you choose?

Hugo Lloris has to be one you are looking at with a keen eye. Spurs were a revelation a year ago and their number one allowed 15 clean sheets to go along with only 24 goals conceded in the league, grabbing him seems like a wise investment. One major hiccup though as you are only allowed to have three players from the same team in your squad. If you take the French number one then you may have to sacrifice one of their other talents. The (for this season) Wembley based club are full of excellent fantasy prospects, you might have to be picky.

At Old Trafford they are into Jose Mourinho's second-season syndrome. This has traditionally not only been good for silverware but also a stingy defence. De Gea is without a shadow of a doubt one of the finest at his position in the game but how much can you trust the back line ahead of him? The addition of Nemanja Matic this week doesn't seem fantasy noteworthy but it does give United that midfield shield they missed last season. As I'm lukewarm to many of their attacking talents, the Spanish number one could well be a good pick here.

We know very little about City's new signing Ederson and that is reflected in the current percentage of teams who have selected him. Just 4.5% at the time of writing compared to 28.1% for De Gea across the city. I'd steer clear of him along with Petr Cech. This might be a personal thing but I find it hard to trust Arsenal at the moment. As for Courtois, he is quality so no qualms if he's your guy.

I'd rank the £5.5m men thusly:

1 - De Gea
1a - Lloris
1b - Courtois
2 - Cech
3 - Ederson
The £5.0m men...

In this price range you have some enticing options. Jordan Pickford picked the ball out of the back of his net 50 times in the Premier League last season and was only able to celebrate not conceding four times. This is pretty shocking but he still amassed 102 fantasy points. This is in large part to the point for every three saves rule. He was a shot stopper extraordinaire. This time around he'll be playing in front of a better defence but I'm not totally sold on how this new Everton team will gel. I'm holding off on the £30m man.

Last year's top scorer was Tom Heaton of Burnley and if you think he can reproduce that form then this is the price you'll have to pay. Heaton let in 48 goals a year ago but those 21 bonus points really thrust his numbers forward. Sean Dyche's team are stingy and will play tight games again during the 2017/18 season. I'm not on board here though.

Both Liverpool keepers are available at this price but it is still unclear who will start that opening game. Avoiding Mignolet and Karius like the plague for this very reason. You don't want to be spending serious money on players who are set to ride the bench.

One other player I think is noteworthy at this price and that is Kasper Schmeichel. Last year was significantly down on 2015/16 when he brought home 147 points to his 109 last season, yet after Claudio Ranieri was unceremoniously bundled out of the door, the Foxes' form really picked up. Only 2.4% of teams have picked him so far and I think he might be sneaky good.
The £4.5m men...

When it comes to goalkeepers the price ranges aren't big. I do however really like a couple of the cheaper guys to offer fantasy managers a chance to chop and change between your two keepers depending on weekly match-ups. A week out from the start of the season and I'm rolling with Asmir Begovic along with Joe Hart.

The former Chelsea man moved down to the south coast this summer in an unheralded move that could bring big rewards for Eddie Howe. The Bosnia & Herzegovina international is probably one of the top 8-10 goalkeepers in the Premier League. He didn't perform poorly at all during his time filling in for Thibaut Courtois during his long-term absence in late 2015. Bournemouth's number one last year amassed 120 fantasy points and I was never a big fan of Artur Boruc. So could I see the new number one at the Vitality Stadium do even better? I most certainly could.

I don't need to say too much about Joe Hart. We all know he's a top quality goalkeeper who has been away from the Premier League for a year. With it being a World Cup year, he'll want to cement his position as the top dog going to Russia next summer. West Ham were torrid at times last season so this might be based on past performances but a player of his quality can never be ignored.

Two other very interesting names in this price bracket who both got over 100 points last year, Ben Foster and Heurelho Gomes. If you are looking in the bargain basement this isn't a bad place to start.
Final thoughts...2>

When it comes to goalkeepers, even an average Premier League keeper who plays most games will bring in over 100 points. So if you are tight for money, this is the position to save a few quid on. The difference between the best and an average player is only 20-30 points. If forgoing those points allows you to spend an extra million elsewhere then that is a deal well worth making.

All prices are taken from the fantasy football game on the official premierleague.com website