Dimitar Berbatov: Liverpool are not bottlers but the real hard work begins now
Jurgen Klopp has a huge job on his hands now but Liverpool are still in the title chase
The critics have been piling into Liverpool after the last few results but Dimitar Berbatov says we should show the Anfield side a little more respect than that even if City are the slight favourites
"Someone like Sergio Aguero knows exactly how to deal with this because he was part of the team that stole the 2011-12 title from us in the last minute of the season. That was such an intense finish to the campaign and when you fight with those emotions you get used to dealing with it and you get better in those situations."
Liverpool haven't blown it
There's been plenty of talk about Liverpool bottling it in the title race after drawing their last two matches. I'm not so sure about that - just look at the table! They are still up there and they have a game in hand. Yes, they slipped up at West Ham and that result was compounded by Manchester City winning on Wednesday night at Goodison Park. That means City are now title favourites, but, no, I'm not writing off Liverpool now.
Come on! People need to pay Liverpool a little respect - they play great football, have a great coach and great players. They are still in the fight.
If you play for Liverpool you need to be good and you need to know how to handle pressure. That is going to be needed as it looks like a tough season that could easily go down to the final game. That's good for us watching from the side, but I've been there and it is nerve-wracking for the fans, players and staff of the clubs involved.
Both Liverpool and City would love to be champions well before the final couple of games but I don't see it happening unless one of them - and Spurs, too, of course - blows up.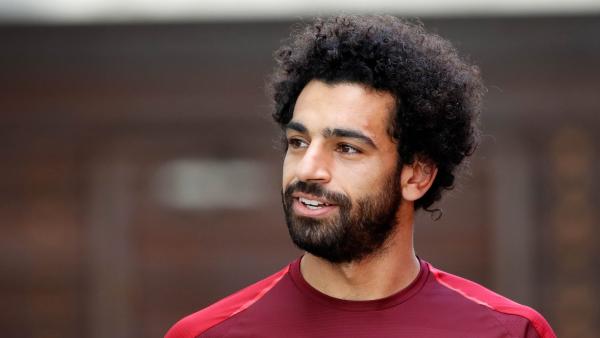 Experience gives City the edge
Plenty of City's players already know what it is to be a Premier League champion and there aren't many in the Liverpool side who can say that. City will know how to deal with this kind of pressure but this is new ground for Liverpool.
Someone like Sergio Aguero knows exactly how to deal with this because he was part of the team that stole the 2011-12 title from us in the last minute of the season. That was such an intense finish to the campaign and when you fight with those emotions you get used to dealing with it and you get better in those situations.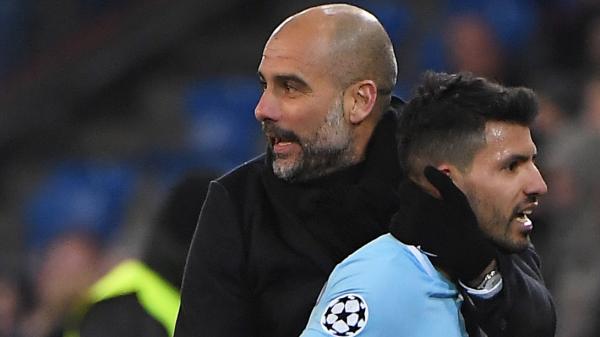 And City have another advantage in Pep Guardiola. That is not saying he is the better coach - I like Jurgen Klopp a lot - but Pep has been here and done it in the Premier League before, and again, it is the experience which gives City the edge here. Maybe Pep is going through some of the things he was going through when City won the title and he, and the team, can draw on that. Football is different across the continent and you need to know how to handle every game specifically.
City showed me on Wednesday night that they are ready to go all the way. Pep's boys just did enough to get past Everton, they weren't at 100%, but they used their quality at the right time to squeeze out the win.
Dealing with psychological pressure is half the battle
The psychological wars are on now between managers and players even if they don't recognise it. City climbing into first place will be playing on Liverpool's minds, even though they have that game in hand. Liverpool will feel that they have to win their next game. That can make the mood drop a bit, because now they will know how much they want those three points. You start to put every effort into a game and the mistakes can come. If you end up in that situation if is very hard to handle. It takes everything out of you, mentally and physically, everything! A City defeat or draw at Everton and the mood would have up. There would be jokes at training, smiles. But, again, the motivation would be the same: win the next game. It's draining and takes everything out of you!
Taking your mind off that is the key. If you only think about that, you're dead! The best managers will employ plenty of tricks to make the atmosphere as light as possible - make training fun, organise a team dinner, just work on taking players' minds off the football and the title battle. The prize is too big not to think about, but if you think about it all the time it's not a good thing!
Liverpool haven't won the title in 29 years and the players need to stay together and support each other, covering each other on the pitch and making sure little mistakes don't turn into disasters. It's a team sport and you win or lose together.
Even this weekend - Bournemouth at Anfield - an easy one on paper, but which suddenly looks a little bit dangerous. Until the end of the season they must forget style, and focus on results. Just get those three points!
30th December:

1. Liverpool - 54pts
3. Man City - 44pts

7th February:

1. Man City - 62pts
2. Liverpool - 62pts pic.twitter.com/JIKqWEAym4

? Epic Football (@TheEpicFootball) February 7, 2019
Don't write off Tottenham!
A few late goals have kept Tottenham on a winning streak and, yes, they are still in the title race! A dark horse for sure, but still in the race. It would make a lot of people very happy - maybe not anyone at Chelsea, Arsenal or West Ham of course - if Spurs could somehow pip Liverpool and City to the title. That would be the shock of the year. The same as Leicester a few years back!
The positive for me is that they are getting better and better, managing games and winning even when not playing well. They have a chance.
And whether they overtake the two above them or not they are certainly they are going to play a major role in the final destination of the Premier League trophy given that they still have to go to Anfield and The Etihad.
Liverpool or City winning title is 'nightmare scenario' for all United fans
A title win for either Liverpool or City is the nightmare scenario for all United fans and I certainly can't pick which of the two I'd rather see win! If either end the season as champions it's going to be unpleasant for fans of Manchester United, so that's another reason that I will be supporting Spurs in the title battle. But the reality is that both City and Liverpool are playing great football and you have to respect that. Up to this point in the season, they are the two sides that deserve to win the league.
United must keep winning in England and Europe
The best thing United can do over the final months of the season is to keep winning at home and in Europe. The Champions League is wide-open this year and they have a chance to keep the mood up when they meet Paris St Germain at Old Trafford on Tuesday.
PSG come to England without Neymar and while they have the players to compensate for that, it is going to be a major difference to be playing against a team with the quality of United compared to what they face in Ligue 1 most weeks. They lost to fellow Champions League last 16 outfit Lyon last week and for me it is an even game.
Sometimes PSG are so much better than the opposition that they show off and end up getting kicked - that's how Neymar got injured - but there'll be no chance of that at Old Trafford. The way United are playing at the moment, with a new lease of life, confidence across the team, especially in Paul Pogba - I really see this as a 50/50 game and that makes United a good bet in the 'To Qualify' market where they are the outsiders.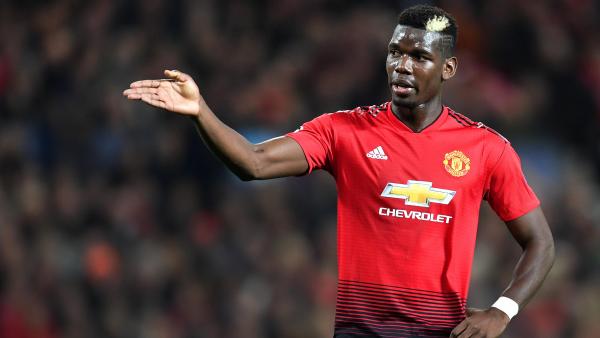 I'll be at Wembley for Spurs v Borussia Dortmund and, again, it's an even game. Tottenham will need to get something from the first fixture as it's an unbelievably hard away leg they face and if they go there without a lead it'll be a tough night. Dortmund are almost certainly going to be Bundesliga champions and they are full of quality.
I really can't pick a team to win the Champions League now and the chance is there for almost any of the remaining sides to win the competition. There is so much talent and quality studded throughout the last 16 sides, and I see any one of the leading 10 or so teams having a genuine chance to lift the trophy given a bit of luck.
Win £1,000,000 by picking six correct scores!
Get involved with our free-to-play Football Jackpots this weekend for your chance to win £1,000,000. Here are Dimitar's predictions to hopefully point you in the right direction...
Watford 1-1 Everton
Crystal Palace 1-1 West Ham
Southampton 1-0 Cardiff
Brighton 0-0 Burnley
Spurs 2-1 Leicester
Wolves 2-0 Newcastle
Discover the latest articles
Read past articles