Chelsea v Liverpool: Goals aplenty from a contest with a bark worse than its bite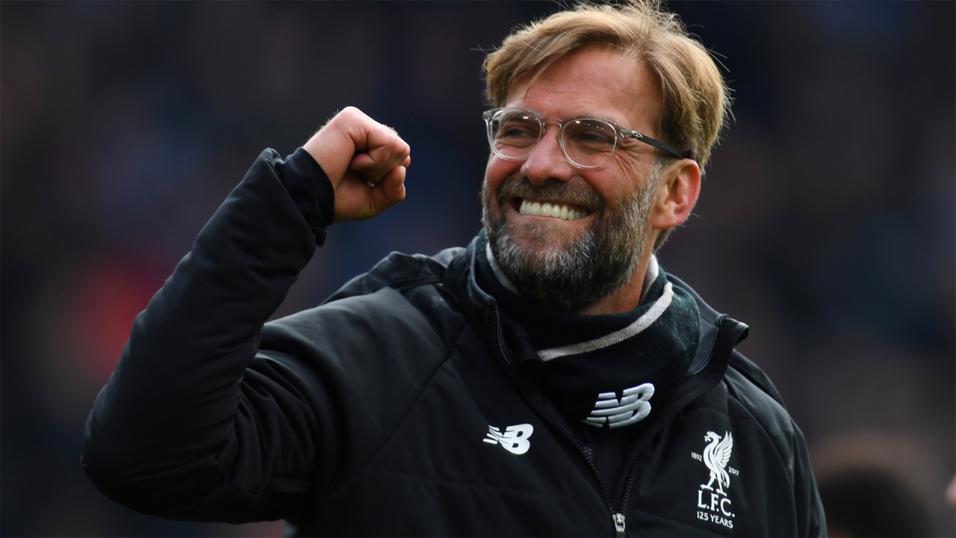 Jurgen shows why his bite is much worse than his bark
Stephen Tudor looks back at every Premier League clash between Chelsea and Liverpool since the start of the century, seeking out clues as to what this Saturday may bring...
"Some might claim that the intensity of the rivalry has fizzled out a little of late but whenever these two sides are matched up in the league it kicks back into life like the patellar reflex."
The rivalry between Chelsea and Liverpool is such that certain games can be short-handed. There is the 'ghost goal'. There's the 'bite' and the 'slip'. It's a fixture that rarely fails to provide incendiary moments and these are heightened by a north/south chasm and identities that are also hundreds of miles apart.
Throw Jose Mourinho into the mix, along with larger-than-life characters like John Terry and Steven Gerrard, not to mention three epic Champions League semi-finals in recent years and the contentious near-sale of Gerrard followed six years later by the actual sale of Fernando Torres, and what you have is a thoroughly modern enmity that fascinates.

Some might claim that the intensity of the rivalry has fizzled out a little of late but whenever these two sides are matched up in the league it kicks back into life like the patellar reflex which makes their encounter at Stamford Bridge this Saturday a likely humdinger. Liverpool travel south boasting a perfect record of six wins from six and carrying genuine aspirations for a long-elusive title. Chelsea for their part continue to assimilate the teachings of Maurizio Sarri while accruing 16 points in the process and playing the type of confident fare that is reminding everyone they are recent league champions.
Better still, with 28 goals already banged in between them it promises to be a high scoring affair and surely there will be no shortage of cards given the fixture's feisty reputation. Or perhaps not.
By studying every Premier League clash since 2000 we learn that this unique and always enthralling pairing has a number of surprising traits that tell us much about what we can expect to see this coming weekend. First and foremost, while there is certainly no love lost between Chelsea and Liverpool so often - bar when a certain Uruguayan is playing up front - the game's bark tends to be worse than its bite.
Tempers kept in check
This fixture has produced 145 yellow cards in the 37 Premier League games since the turn of the century, a figure that's a tad over the norm. That is to be expected as more times than not the 'six pointer' cliché has applied.
What does raise the eyebrows however is the lack of reds from a contest that is regularly played right on the edge. The last player to walk was Frank Lampard in February 2009 and with an overall low of four dismissals since 2000 that equates to one every 9.2 games. In comparison Liverpool v Manchester City in the same timescale has seen a sending off every 4.7 games.
No home advantage
Almost a third (32.4%) of matches between these sides has ended with an away win and although that squares with the Premier League average it's worth remembering that this is Anfield, this is Stamford Bridge. The last time the Reds lost at home was April 2017 while West London during Jose Mourinho's tenure was so famously a fortress.
What most excites about Saturday's clash is that historically both teams have little respect for such mean hospitality leaving with the spoils six times apiece since 2000.
Balancing this out incidentally is a recent trend for score-draws with six from the last 12 encounters yet even factoring this in the [2.46] available for a Liverpool victory is mighty tempting given the fixture's past.
Plenty of goals
A substantial 124 of them to be precise amounting to a healthy 3.3 per game. Only a solitary goalless draw blots this fixture's copybook and even if admittedly it lacks a crazy score-line or two what we can bank on is for Chelsea and Liverpool's DNA to dictate goal-mouth action over midfield nullification.
For the record the Blues have outscored their rivals by ten league goals in the 21st century while switching our attention to the present the prolificacy of Eden hazard should be a concern for Jurgen Klopp's back-line even with their imperious form. The tricky Belgium has fired in five from six games in 2018/19 at a ratio of a goal every 79.4 minutes.
Hazard is 17/10 to be an anytime goalscorer.
Explosive starts and finishes
As for when those goals occur there is none of the usual feeling-each-other-out early doors malarkey that tends to define top six battles. Twenty-three have come inside the opening twenty minutes thus igniting the drama before games can settle into ennui. More encouraging still a notable eight have been converted in the final minute and added on time. Of these only one acted as a cherry on top for a contest already decided.
This is historically a pairing that believe you should start as you mean to go on and end with a bang.
Defenders have stepped up to the plate
Overall eleven defenders (including full-backs) have scored in this fixture since 2000, an altogether unexceptional statistic. However, since November 2011 a remarkable increase has taken place with eight goals coming courtesy of the rear-guard from 38.
This means the ratio has more than doubled in recent years. This means that the 13/1 available for David Luiz to find the net and 14/1 for Virgil Van Dyke to do likewise are decent shouts in a game not unknown to be determined by set-pieces.