The Betfair Big Interview: Mark Walters on why Liverpool can challenge for the title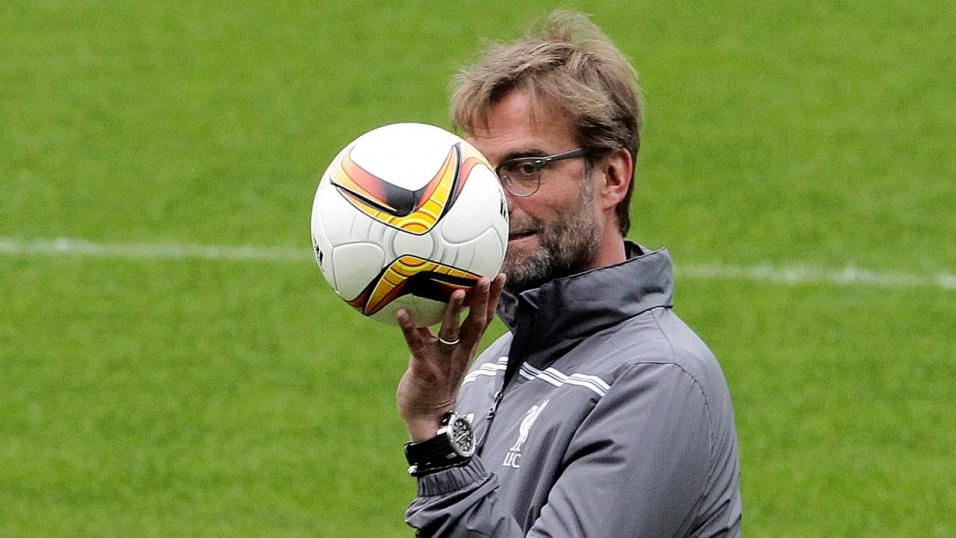 Mark Walters has been impressed with Klopp's Liverpool this season
Ahead of the huge Spurs v Liverpool lunchtime showdown on Saturday, Betfair went to meet former Kop star Mark Walters to see what he has made of the Reds' start to the season, as well as his verdict on Steven Gerrard's Rangers...
"I'm not disrespecting either Simon Mignolet or Loris Karius but both of them were liable for making mistakes as the Champions League final proved. On the biggest stages you can't have that. Klopp has now solved that."
Hi Mark, a fabulous start for Jurgen Klopp's side so far, how do you see things unfolding?
Yes it's been great, I think last season they were the only team that really went toe-to-toe with Man City and a couple of times got on top of them, so I think they can be very optimistic. Signing the new goalkeeper will make a big difference.
He made a clanger last week, though?
I know, but he's world class. I'm not disrespecting either Simon Mignolet or Loris Karius but both of them were liable for making mistakes as the Champions League final proved. On the biggest stages you can't have that. Klopp has now solved that, and he's got good attacking players too which is what his philosophy seems to be based on.
Mo Salah seems not to have been affected by his injury?
Yes, I think the crowd love him they have taken to him and frankly I don't think he could be at better club for him now. He's flourished in a red shirt and there are probably only two or three clubs he could even think of going to to improve his career and they probably have players of equal calibre anyway. While Liverpool are vying for the big trophies he looks like he belongs.
Solved the problem
Klopp has built a spine to the team, hasn't he?
Van Dijk looks a big powerful leader, he's commanding and he's solved the problem of a lack of pace at the back which in my opinion was one of the problems the manager inherited. He's started this season well too. A big test is coming for them against Spurs, no doubt, but they are full of promise. I'm fascinated by how muh Jordan Henderson has improved across a season too.
The World Cup has helped him?
I think he's been one of Liverpool's more underestimated players ever since he broke into the first team and I'd agree that his international profile has helped him. He looks confident in his own skin and people are beginning to appreciate his work more. It's an unglamorous position where you are breaking up play and recycling the ball, but it is vital to any team.
James Milner goes on and on too...
He's an amazing pro. I remember doing a little big of coaching at Aston Villa while he was there and even then when he was a teenager he was a fantastic pro. He could always run all day but we spent a couple of hours working on his crossing, putting the ball into good areas with a good shape. He just listened and drank in all the information I was trying to give him. He's played for big clubs since the age of 16 and his mentality and love of football is inspirational.
Most of all it seems the manager has pulled the club together?
I agree, but team spirit comes from winning matches rather than anything else. If you don't get the results on the pitch no set of players will get on. When you are getting to finals and competing for trophies the spirit comes automatically.
An educated Kop
And there's the Kop factor. You must have great memories?
Absolutely. Is this where I can plug my book! It's called Wingin' It and comes out in October! The supporters have always been different class and they understand the game. I always remember losing a game to Bristol City and the Kop gave them a standing ovation. Any other club I have been to it's your own team that gets booed off. They are very educated and they know their football.
Great memories, then
Yes, I've always been a bit low profile, but it was good to spend 12 months thinking back over my career and some of the highlights - and lowlights - and all the people who helped me. I wish I'd achieved more but I can't have any complaints.
You had good times at Rangers too, what are your thoughts on Steven Gerrard's start as manager?
Yes it was a fascinating appointment. It reminded me of when Graeme Souness started his managerial career there - a big gamble both for the club and the individual. They had a lot more money to spend then, but if Steven can do well it's a huge opportunity. I don't see him catching Celtic in a big hurry, but if he can get them competing again he will be a big hero.
On the flip side how big a risk is it at the start of his management career?
It is, if it goes wrong finding his next job will be tough, but I'm sure he's been given some assurances. He's played under some great managers though, he knows about the game and how to deal with pressure, he's had that from the age of 16 or 17. He'll also have the contacts to help him bring in good players.
Mark, thanks for your time and we've a free £50 bet with any winnings for a favourite charity.
Great, I'll support the mental health charity Mind - I've done a couple of half marathons for them. And I'll back Liverpool to win the title at 4.216/5, I really do think this might be the year when the long wait is over.

Discover the latest articles
Read past articles