15 Football feasts to look forward to in 2015
Happy New Year: Who will be providing the football fireworks in 2015?
New Year merriment has turned to vague intentions to put the decorations away, the bank wants to know why your overdraft has crashed their system, and you're now back in the office with pay day a mile off. Reality bites and the first week of 2015 officially sucks.  Have no fear though because football is here. Lots and lots of fantastic football. A whole year of it to be precise. Stephen Tudor marks 15 dates on the calendar to help you forget the January blues... 
January 17-February 8 - African Cup of Nations 
Sixteen nations descend upon Equatorial Guinea for three weeks of vuvuzela madness and unmissable match-ups such as Gabon v Burkina Faso. Expect to see D-list presenters sensitively introducing short films on ebola and a previously unknown lightning-quick winger being linked to Liverpool. 
January 24-27 - FA Cup fourth round
These days the 'magic' of the third round is just an empty hat with a straggly confused rabbit hopping nearby. Postmen no longer score late winners against a team of multi-millionaires and headline-grabbing giant-killing are as rare as a Nigel Pearson smile. Everybody knows the fourth round is the new third round with genuine hopes for upsets and largely cliché-free. Bring it. 
January 31 - Chelsea v Manchester City
For all of Manchester United's recent posturing every sane mind recognises it's between these two heavyweights for the crown. Whichever side triumphs in this battle at the Bridge gets to place one tentative hand on the trophy.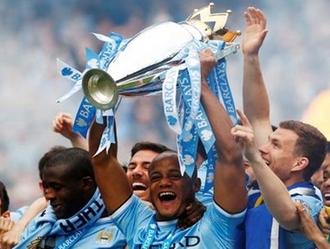 March 20 - A corner beats the first man
The jaws of a nation hit the deck in March as finally a corner is taken correctly and beats the first man. After several thousand attempts by several hundred Premier League superstars the honour falls to Manchester United's Juan Mata who says afterwards: "It was an accident really. I inadvertently placed my foot slightly lower on the ball on contact." 
April 1 - Scandal at the FA
Following some routine admin the FA hierarchy are stunned and embarrassed to discover the young official named Oliver Michael they were supposed to fast-track to the top was accidentally over-looked for a clueless imposter. Clubs retrospectively complain en masse about the woeful decisions given against them by the not-so-talented Mr Oliver in recent seasons but, with such a large volume of gaffes, it is considered too complicated to unravel.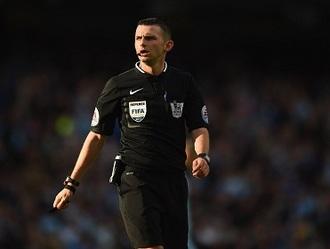 April 25 - Burnley v Leicester City
Turf Moor will be rocking for this crucial relegation six-pointer late in the season that will go a long way in deciding who gets to buy a couple of Spurs reserves in the summer. 
May 23-25 - Play Off Finals
Three games across the Bank Holiday weekend that always produce sufficient drama, tears, and cruel agonising plot twists for even a Hollyoaks script editor to regard it as far-fetched. 
May 30 - FA Cup Final 
Because watching a montage of Sanchez, Montgomery, and Alan Sunderland in your pyjamas never gets old.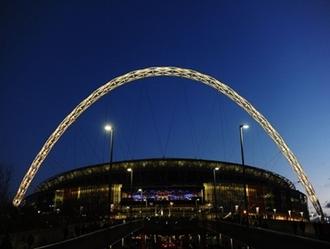 June 6 - Champions League final  
Zadok the Priest blares out as two galactico-strewn sides line up for what promises to be a mouth-watering tussle of greatness. Both teams nonchalantly racked up a century of points in their leagues playing other-worldly football. Now they meet. Now the fates must decide. The paragraph above was brought to you by a German beer brand and a well-known car company. The game ends 0-0 and is decided on pens.  
August 1 - Gerrard signs for Manchester City 
Just to keep his fitness up before embarking to New York. Oh go on then, for the whole season. Rumours of this controversial move are flatly denied until Gerrard himself slips up in April. Arf. 
August 8-9 - We go again
After a summer of pretending to care about cricket and seeing those awful Australian pools in the back of Sunday tabloids that only serve to mock you it's finally back. As big and brash and shiny as ever. This is going to be your year. You're so sure of it you even consider booking a hotel room in north London for May. Six games in and you're very glad you didn't.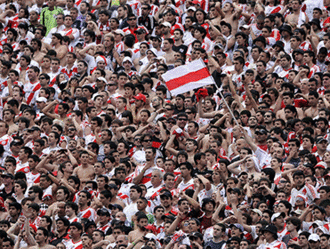 August 31 - Transfer Deadline day
When Jim White gets dusted down, loaded up with caffeine and released wild-eyed into the studio. When spotty oiks in baseball caps and knock-off Burberry demand screen time by jumping around behind a reporter with aching soles who just wants to die. When the Ronaldo to Old Trafford story that's been running all day suddenly goes very quiet early evening. We already can't wait.
Late October
We don't know precisely when but after eight or so successive defeats newly-promoted Bournemouth finally secure their first three points of the season. It will be magnificent. 
December 12 - Draw for Euro 2016
It will be Romania again. It's always Romania. 
December 31 - Arise Sir Harry Kane 
After blasting in 30 goals in 2014/15 and topping the goal-scoring charts at the year's end, the New Year's honours list bestows the ultimate recognition upon the Spurs hero. He is no longer 'one of our own'. Arise Sir Harry.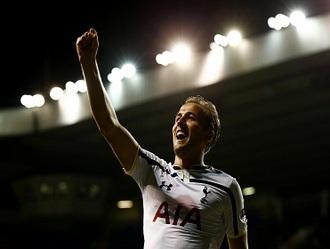 ***
Which football event are you looking forward to in 2015? Will it finally be your team's year? Will a corner ever beat the first man? Let us know by commenting below or tweeting @Betfair

Discover the latest articles
Read past articles