Manchester United: Pochettino the favourite to start next season at Old Trafford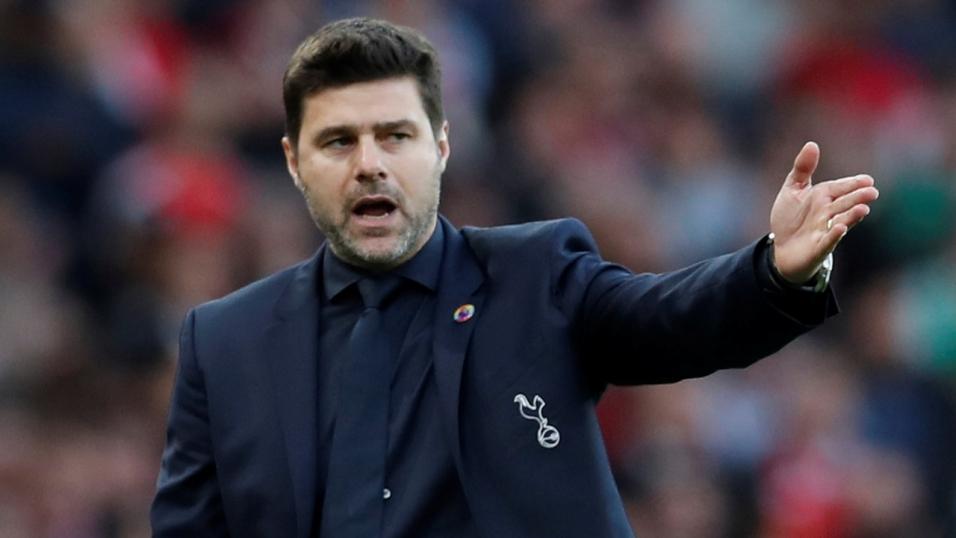 Will Mauricio Pochettino be Manchester United manager on the opening day of the 2019/20 season?
Who will be the new Manchester United manager for the start of next season? Matthew Crist looks at the candidates...
"Having opted for a number of established names in the past there might be a clamour among older United fans to promote from within and there is plenty to choose from in the form of the club's famous Class of '92"
When Sir Alex Ferguson departed Manchester United after 27 years in charge back in 2013 few could have predicted the turmoil that would follow as the club looked to replace the greatest manager in their history.
With the recent departure of Jose Mourinho after just over two years in charge, the Red Devils are now looking for their fourth manager in five years and although Ole Gunnar Solskjaer has been put in place on an interim basis it would appear the club are looking to restructure with a new name in place by next summer, though he's currently 6/1 to remain in the job until the start of next season.
With a number of requirements including; getting the most out of big name signings, a return to an attacking style of football, promoting youth players and creating a positive environment among players and staff, the list of names when it comes to the man who will be in the Manchester United hot seat by the start of the 2019/20 season is pretty extensive.
So who are the main candidates?
Mauricio Pochettino - 6/4
If media speculation is to be believed then the current manager of Tottenham Hotspur is United's number one choice to become the new boss at Old Trafford having gained praise for extracting the maximum out of the squad he has while also overseeing the development of several young English players.
Pochettino only signed a new five-year contract with Spurs in the summer and is seen as a pivotal part of a club which is set to move into a new stadium in the coming months. Even so, he is now the 6/4 favourite to kick off next season as manager of Manchester United as part of a long-term rebuilding process.
Zinedine Zidane - 3/1
When Zinedine Zidane walked out of the Bernabeu in May having won his third Champions League title with Real Madrid he was immediately linked with a possible move to Old Trafford should Mourinho depart his post.
Yes, there are questions regarding his managerial experience, technical ability and development of young players, having inherited a team of superstars in Madrid, but there are some who believe that he's just the man to get the best out of fellow Frenchmen Paul Pogba and Anthony Martial and for that reason he is currently priced at 3/1 for the job.
Antonio Conte - 8/1
The Italian has form when it comes to picking up the pieces following the departure of Jose Mourinho having done exactly that when he arrived at Stamford Bridge after the Portuguese's departure in 2016 and winning the title at the first attempt.
Conte also took Chelsea to the FA Cup final in 2017 but his relationship with the players soon deteriorated during this second season in charge and he departed the club last summer with one year left on his contract and although he can be backed at 8/1 might seem too much of a short-term fix for a club looking to build for the future.
Diego Simeone - 14/1
Seven years after taking the reins at Atletico Madrid Diego Simeone has gained plenty of credit for his achievements in the shadow of the club's cross city rivals so is he the man to re-ignite the fire at Old Trafford?
Simeone is tactically well organised, has more than excelled himself in La Liga as well as the Champions League, and certainly isn't afraid to create a siege mentality in the same way that Sir Alex Ferguson so often did and, despite his often functional style of play and fiery nature, is now 14/1 to be United manager next season.
Laurent Blanc - 14/1
The former Manchester United defender has been out of work since leaving Paris Saint Germain in 2016 and the former French national team boss could be seen as a ready-made replacement for Mourinho.
Blanc won the Premier League title as a United player and has spoken highly about Paul Pogba, who he described in the summer as better than Patrick Vieira while also enjoys a great relationship with Sir Alex Ferguson, but then again, so did David Moyes, and look how that worked out - maybe justifying his price of 14/1?
Ryan Giggs - 33/1
Having opted for a number of established names in the past some older United fans might just want to see the club promote from within and there are plenty of familiar faces to choose from, namely in the form of the club's famous Class of '92, some of whom might be looking for their next career move.
Nicky Butt is currently working at the club as Coach of the academy side while Michael Carrick was Assistant Manager to Jose Mourinho until his recent untimely demise but having stepped-in following the departure of David Moyes in 2014, and whose two wins from four as interim United boss gives him a 50% Premier League win ratio, Ryan Giggs might be where the value is at 33/1.