Next Aston Villa Manager: Dean Smith or Thierry Henry to take charge?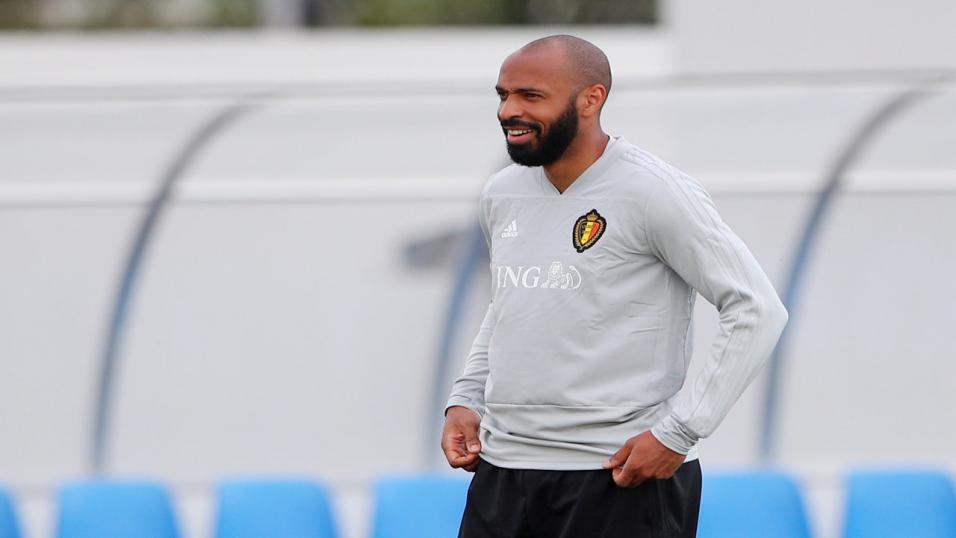 Former favourite Henry is worth a bet at 20/1
Alex Keble assesses the five most likely candidates to take the vacant Aston Villa manager's job, with Dean Smith the clear frontrunner but Thierry Henry a good outside bet...
"With excellent attacking players to work alongside – including Jack Grealish, John McGinn, Yannick Bolasie, and Tammy Abraham – Smith's tactical philosophy does seem a good fit."
After two years in charge of the club Steve Bruce, following a 10-match winless run that culminated in a cabbage being thrown at him from the crowd in midweek, has been sacked by Aston Villa.
Months of directionless football, bizarre team selections, and cautious tactics (despite an embarrassment of attacking riches) made Bruce's position untenable. The final nail in the coffin was a 3-3 draw with Preston North End on Tuesday night in which Villa led 2-0 at half-time, threw the game away, and then missed a last minute penalty that could have salvaged the three points. It was the sort of wild, ambling performance that typified the club's drift throughout 2018/19.
What Villa do next could be era defining. This is the first managerial appointment made by the new majority shareholders, who are widely expected to pump huge sums of money into the club over the coming years in a bid to restore Villa to the top ten. Does their vision for the club involve stylish attacking football, or is their business model built on a conservative idea of hiring a 'safe pair of hands'?
That the betting market is split between both types - from Thierry Henry to Sam Allardyce - reflects how little we currently know about this new project.
Dean Smith - 11/8
The heavy favourite is Brentford manager Dean Smith, a life-long Aston Villa fan who would certainly bring passion to Villa Park. His close ties to the club, coupled with an aesthetic brand of short-passing football, makes him a very popular choice with supporters.
Arguably the biggest barrier is that Smith may feel the timing is wrong. Brentford are currently fifth in the Championship with 17 points from 11 matches, although their current sequence of four league games without a win highlights the gulf in class between Brentford and the division's more reputable clubs.
With excellent attacking players to work alongside - including Jack Grealish, John McGinn, Yannick Bolasie, and Tammy Abraham - Smith's tactical philosophy does seem a good fit. After two years of tedium under Bruce the players are bound to be receptive to a change, too, making a quick upturn in results a real possibility. He is the favourite for a reason, and he's arguably the most sensible wager at 11/8.
Sam Allardyce - 7/1
If Bruce's vague vision was enough to convince the owners to keep him on when they first arrived on the eve of the new season, then there is no reason why one of Sam Allardyce's famous PowerPoint presentations won't do the trick. The former England manager is out of work and would almost certainly be interested given the potential for growth in Birmingham, making him the most experienced available candidate.
Then again, his unattractive style of football is particularly unfashionable at the moment. The new owners will be aware the Villa fans want a younger, more progressive coach, and consequently will probably only plump for Big Sam if fear - of failure to win promotion this season - is the predominant force in the board meetings.
Another mark against Allardyce is the impact his appointment would have on Grealish, the club's prize asset whose new contract reportedly includes a release clause of just £35 million. He is far less likely to stay if another Bruce-type takes charge.
The NSWE Group want to spend big and make a splash, which probably means their first appointment will be a marquee one to inspire confidence from the fanbase. Consequently, don't back Villa to take the conservative, regressive decision of hiring Allardyce. Save that for when their bottom of the Premier League in November.
John Terry - 7/1
Surely this can't happen. Maurizio Sarri has already said he expects Chelsea's open invitation to John Terry to join their coaching staff to be turned down, on the basis that the former Villa captain wants to play on. The Spartak Moscow deal, which so nearly went through, shows Terry isn't ready to hang up his boots just yet.
His link with the vacant Villa job probably has something to do with Frank Lampard's early success as Derby County manager, but joining a Championship club in October is considerably more difficult than having a whole pre-season. Besides, if the owners were happy to recruit a big name without experience they are far more likely to offer the job to Thierry Henry than the man who wasn't offered a new contract by the club in the summer.
Brendan Rodgers - 10/1
Celtic manager Brendan Rodgers has endured a dreadful start to the new SPL season, prompting rumours that he could leave the club in the near future, but having won a double treble and going an entire season unbeaten his stock is too high for the Championship.
The next big(ish) job in the Premier League is the right kind of level for Rodgers; Leicester City, for example, are likely to need a new boss sooner rather than later. October and November are generally big months for Premier League dismissals, meaning someone of Rodgers' calibre can afford to wait for bigger and better things.
Thierry Henry - 20/1
The odds for Henry grew from 7/1 to 20/1 in the two hours following news of Bruce's departure for reasons unexplained; the former Arsenal striker certainly hasn't ruled himself out and, for a time shortly after the takeover, was expected to be given the job. For that reason alone it is well worth a small wager on the Frenchman.
Appointing Henry would, of course, be a huge gamble. Belgium's assistant coach has no managerial experience whatsoever and spent most of his prime years working under Arsene Wenger, whose methods became outdated a long time before Arsenal eventually let him go.