Kelly Smith: You can't blame the players for the missed opportunity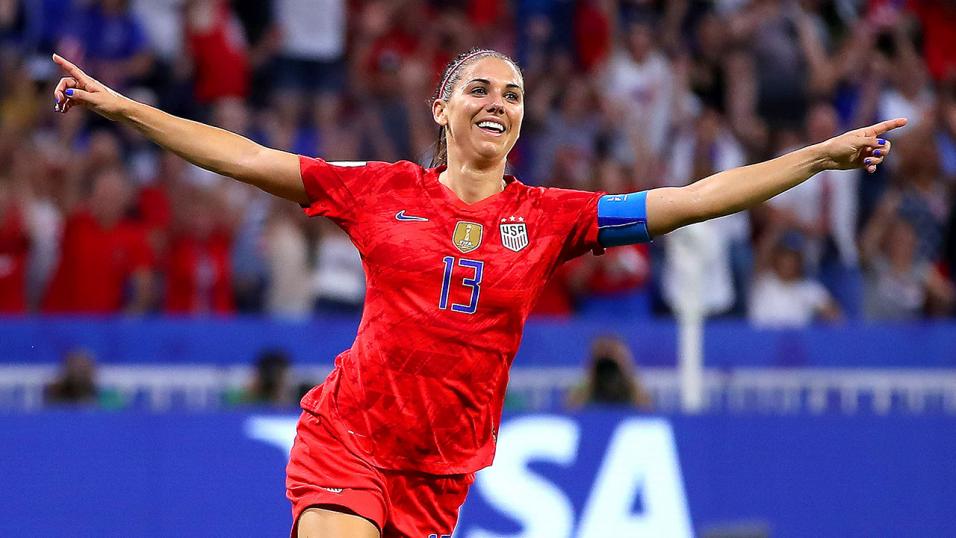 Alex Morgan was the talking point in the clash
Kelly Smith laments on England getting knocked out of the World Cup semi-final, as well as her thoughts on that tea celebration...
"Alex Morgan's sipping tea celebration has gathered some negative attention but I don't have any problems with it."
The women's game can be proud of that match
I think the England v USA match was a brilliant spectacle, a real showcase event. Obviously, it was always going to be a tough task playing the number one team in the world but the belief and the progression the Lionesses made was spectacular. I hoped and prayed that they could win the game, but it wasn't meant to be. At least the match had it all for me, VAR, the missed penalty, a red card and it was end-to-end football.
It was a missed opportunity to get to a World Cup final but you can't blame the players, they gave everything they had and then some. Steph Houghton stepped up and took penalty, and you have to consider that these things do happen in games. Players miss penalty kicks, goalkeepers save them, it's just luck of the draw and it's just unfortunate that it had to be England on this occasion.
On the penalty, I would want someone on my team who is confident to take a spot kick. If you're not, I wouldn't want you to do that as you'd be fighting a losing battle. It is hard to understand why Ellen White doesn't like taking them; she is a striker, she's the one who has scored the majority of goals and has had moments of utter brilliance. She also has composure in front of goal, maybe she's at the best when she's not thinking about having the ball, the time or space around her and that's why all her goals came from quite tight situations.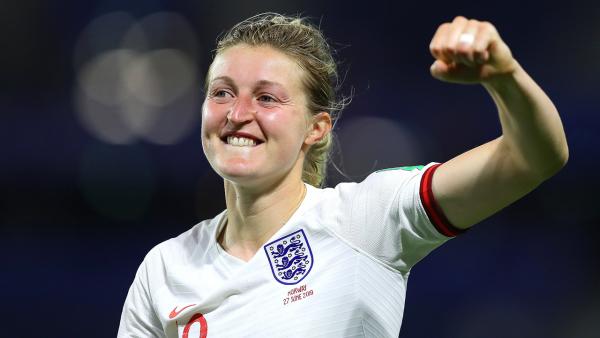 She's not the assured and not the greatest at taking penalties from experience, thinking about the run up and the placement of the ball, but that's her prerogative and her choice. Fair play to her not putting herself in that situation. Other people want to take it, step up to do it, well, they all have a 50/50 chance. Don't blame White for not taking it, don't blame Houghton for taking it. It's the way football is.

It's disappointing but England can hold their heads up high as they did the nation proud.
We were overrun
In the first half we were overrun in the midfield, Jill Scott and Keira Walsh were overloaded at times with their USA counterparts. Rose Lavelle got the better of Walsh on a number of occasions with her movement and mobility, Walsh isn't the most mobile without the ball but she's fantastic in possession, playing forward at every opportunity to help the team.
If you're playing three in the midfield for the whole competition and then you change that to 4-4-2 and leave the midfield too isolated against the US, then it's no surprise that we struggled at times. 
Why change the Lucy Bronze and the Nikita Parris partnership when it had been so successful on so many occasions?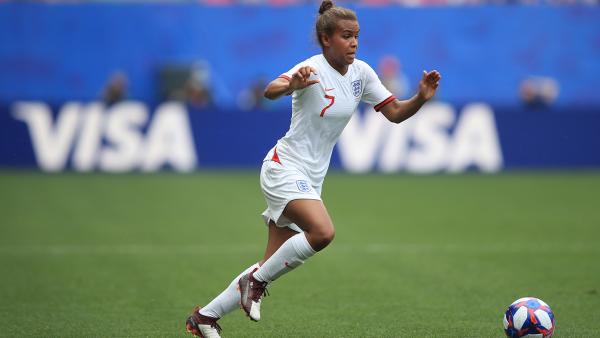 They second half was a lot better when England switched back to the familiar 4-3-3 and brought Fran Kirby on. They were more effective finding her in the gaps behind US' midfield line and were so much better for it. Credit to Phil Neville having a gameplan. At least he changed it while England were still in it.
But there were still niggling factors and individual mistakes, especially in the backline with sloppy passing which we have seen in the build up to this semi-final, and the USA played on that with diagonal balls, testing Houghton and Millie Bright. They did well to stand their ground.
To score that early and with White's performance, the goal and the offside, we just lost by such fine margins. England did their best, but it wasn't their best on the day.
Talking of White, everyone knows her name now she's performed brilliantly on the world's biggest stage, scoring crucial goals and becoming the first England player to score in five consecutive World Cup matches and becoming the all-time leading goalscorer at Women's World Cups. She can now look forward to playing for her new club, Manchester City and cement her place as a starting striker. She's a humble person and the nation has fallen in love with her.
Everyone needs to calm down and have a brew
Alex Morgan's sipping tea celebration has gathered some negative attention but I don't have any problems with it. It was all jovial and banterish to mock us about our love of tea. When you're at a World Cup, these are moments that you dream of and you get creative, you celebrate and you can do what you want. This opportunity comes round every four years. I don't hold any qualms around it, I found it quite amusing.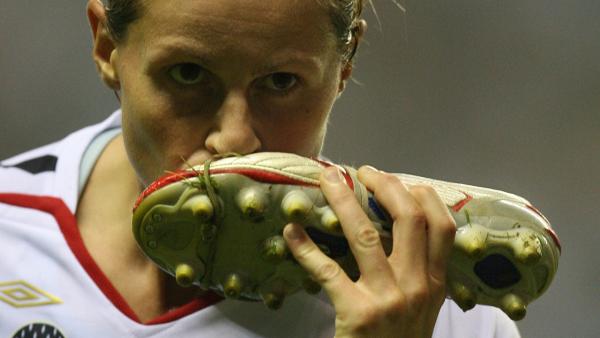 Stepping up
The frustrating thing about England is that we're so close to getting to a final. Tuesday's match, we were in it until the very last minute. The Americans are so used to these big, high-level games, they have strength and know-how to stay calm and composed. Their mental strength is unmatched but it's been a learning curve for these young players, and it will help them grasp how to manage these big moments. They'll take what they've learnt and it will benefit them in future competitions. 
You can't blame Neville for it, I think he's been brilliant. He's shown what he's about, how he's helped the team and evolving the game. The mistakes that happen on the pitch can happen under any manager, you won't always get the perfect game out of your players.
Neville could be whisked away but I think he will stay
Neville could be swung by a job in the men's game. Who wouldn't be?
For me right now, he seems very dedicated to the Lionesses, moving this team forward and trying to win a major trophy and he's already come out and committed to the Olympics next year which is great because he can keep that momentum going and he can pick players from the other home nations.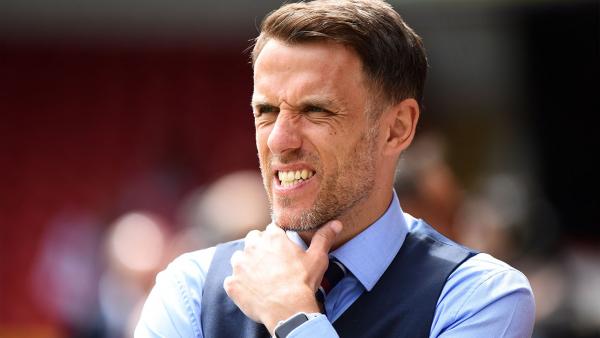 Changing the face of the women's game
Neville has helped change how women's football is viewed in this country, the mindsets and perceptions. The whole team have inspired, captivated even, a nation and made the public care about about the game. Around 11.7 million people watched the match, 50.8% share of the audience, it's a record-breaker and more than the men's Champions League. They've broken the viewing history every time they've played. Women's football is in a healthy state and it's gained a new fanbase with this World Cup.
The important thing is translating this interest into supporting the domestic game, increasing the attendances in the Women's Super League. You've supported the Lionesses, now support them at club football, where it's week in and week out.