Kelly Smith: Phil Neville spoke out in the heat of the moment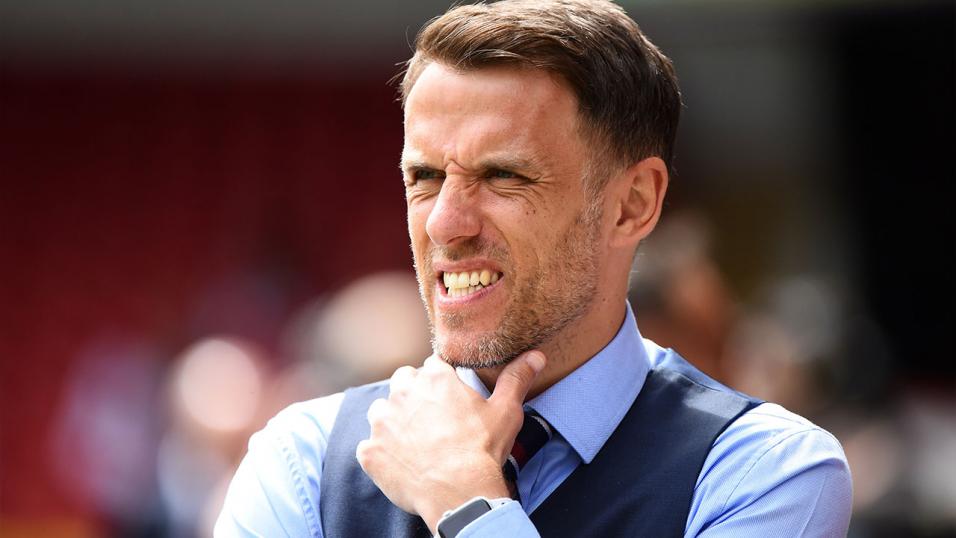 Phil Neville said the Bronze medal match was a "nothing game"
In her final column, Betfair Ambassador Kelly Smith talks about England's disappointment and reviews the final...
"I don't think it was intended or his aim to bring any negative feeling towards those 23 players who won the bronze in 2015" - On Phil Neville's comments
Disappointment and deflation
It's always difficult to get yourself up after being so deflated and knocked out; it zaps your energy, you didn't win the game, you didn't manage it. You have to stay for a few more days and it can feel quite meaningless.
I think the first 28 minutes in that game, England's heads were elsewhere because their play was slow, mistakes seeped in and they didn't seem to be at the races. After going two goals down, it shook them up a little. Then when Fran Kirby scored the Lionesses woke up, got a rhythm going and got themselves back into the game.
Again in this game too, it was down to fine margins, with the handball decision given against Ellen White for what would have been an equaliser. They hadn't been lucky with the VAR for the last couple of games and that's what makes it frustrating, it's those small aspects that people have been talking about that could or couldn't have gone your way.
Obviously it's not what they wanted, they wanted to come home with a medal and they failed on that part.
And it doesn't look good on paper coming fourth or doesn't sound very good in your head but I believe it was a very good tournament off the pitch. I said this in my last column, in changing perceptions, breaking TV viewing records, getting the nation behind the game and falling in love in with the Lionesses.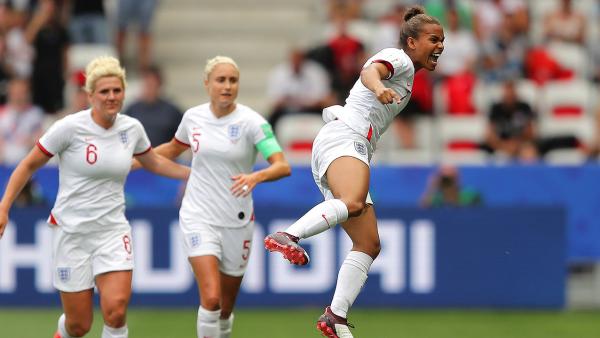 It was the heat of the moment
When Phil Neville said, "It was a nonsense match," straight off after the heat of the match and it was full of emotions and upset. It was in the heat of the moment being interviewed after the game, and I don't think it was intended or his aim to bring any negative feeling towards those 23 players who won the bronze in 2015. I saw Karen Carney say that she's glad they didn't win it because they'll become hungrier to succeed and reflect on themselves both individually and as a team to see how they can get further especially with the Olympics next year.
The final was a good advertisement for the game
I thought it was a very good final. The Netherlands set out the way I expected them to, and it's well documented that the USA have scored within the first 15 minutes in all the games prior to this, so the Dutch tactics were spot on to get through it. They played the 4-4-2 dropping Lieke Martens and Jackie Groenen deep to help defend and disrupt Tobin Heath and Megan Rapinoe. Vivianne Miedema moved behind Lineth Beerenstyn as a link player. They got numbers behind the ball early to stop the USA's high attacking temp early on.
It was spot on because it stifled the Americans and it was effective in the first half especially how they kept it 0-0 going into half time.
In the second half, I felt that the penalty really killed their momentum mentally. I felt it was a harsh call but it was a spot kick because Stefanie van der Gragt's foot was so high on Alex Morgan. But it gave the USA a push taking the lead and the Dutch didn't look like the same team. They struggled afterwards and their opposition were pushing for that second goal which they got eight minutes later, which was an outstanding goal by Rose Lavelle.
I spoke highly of her so early on in the tournament, I see this highly gifted player and she's smooth and calm on the ball. I just love watching her play. She's only 24, it was her first goal in a World Cup and it was an amazing one.
I was impressed with the USA though, they kept pushing for the third goal. It was a fiesty affair especially with Danielle Van De Donk, I've played with her at Arsenal and although a fantastic player, she's tough and can lose her head at times. Her and Sherida Spitse were making tackles in the midfield.
It was a close and an exciting final, I thought USA would dictate and run away with the game a little bit but it wasn't. Netherlands were in it until the 60th minute but they just didn't have enough to get back in it.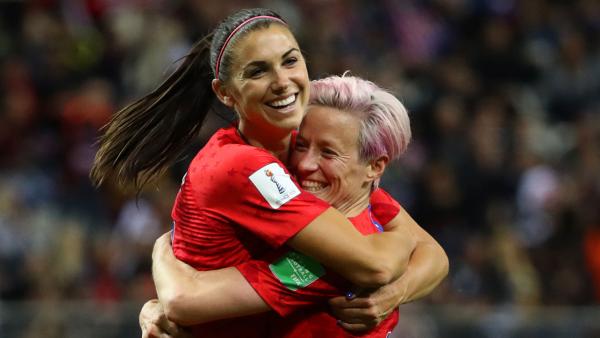 Down to the federations now
I would love to see that if all the nations that competed now know the level of the World Cup and how high it is. It was so close to the point that seven or eight teams had the potential and could have won the competition; like France, Brazil, Italy, Sweden, Spain and Norway.
You can see how competitive it is at the top now, and I just want the World Cup newbies that come in, Scotland, Jamaica, Chile and South Africa, to go back to their federations and demand more in terms of resources, more investment and better coaches in the grassroots and youth levels. It's also important to get more girls involved and developing the game, it's everyone's responsibility now. When those nations come back next World Cup in four years time then the levels of play would have improved and it would help the game move forward.
In terms of pay, I understand when players come out and say, "We should get paid more but not equally," because there isn't the same amount of demand compared to the men's game. There's not enough TV rights and sponsorship deals bringing in the money for the women's game to warrant that, but the quality and the product on the field has been raised another level again.
Until there's enough money in the game, I can't see it happening yet with equal pay. It really is a tough one.
You can read all of Kelly Smith's past columns on the Women's World Cup 2019 here.