Andy Brassell on European Football: Chiellini blow for Juve, Neymar's awkward return and Leipzig looking good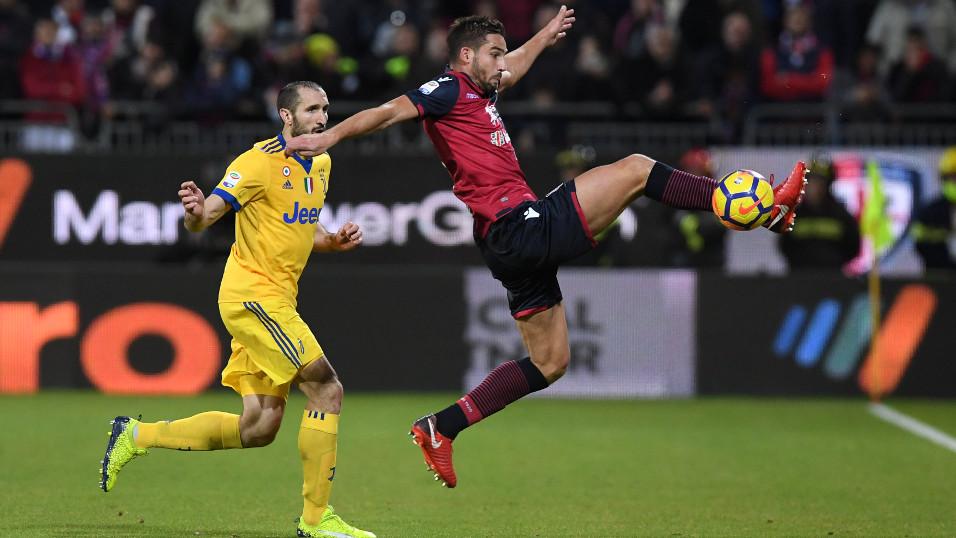 Juventus' big new signing Matthijs De Ligt had a testing debut in the absence of the experienced Giorgio Chiellini (left)
Andy Brassell reflects on how Juventus won out in Serie A's big battle but looked brittle, just what PSG and Neymar need to do to mend fences and asks if anybody in Germany can stop RB Leipzig
"There was plenty for the chasing pack to feed on. Mattijs De Ligt endured a testing debut, and he seems like an uneasy fit with Leonardo Bonucci for now."
Chiellini loss gives Juve rivals hope
There isn't a three-letter acronym anywhere that strikes comparable fear into footballers (leave AVB alone, you) and last week Juventus got the worst possible news, with confirmation that defensive lynchpin Giorgio Chiellini had ruptured his ACL in training.
It's a real blow for the champions to lose a player so central to their philosophy and spirit, particularly as they bed in a new coach in Maurizio Sarri. For Chiellini personally, coming back to his previous best looks like a steep climb for a player who turned 35 less than three weeks ago.
Sarri does at least have the consolation of a second successive Serie A win - and against Napoli, his old club and arguably Juve's main rivals. The basic facts don't even come close to telling the story, though. They led 3-0 before letting Carlo Ancelotti's side coming flying back into the match, and only Kalidou Koulibaly's freak own goal saved them from embarrassingly dropping two points.
There was plenty for the chasing pack to feed on, though. Matthijs De Ligt endured a testing debut, and he seems like an uneasy fit with Leonardo Bonucci for now, with both preferring to be stationed on the right-hand side of a centre-back pairing. The young Dutchman looks set to be one of the greats but needs help to settle with the Champions League also on the horizon. As stands, going for Juve - as relatively few in Serie A have the courage to do - could bring its rewards.
Atlético Madrid are 13/8 to beat Juventus in their Champions League opener on September 18.
PSG and Neymar must learn to coexist again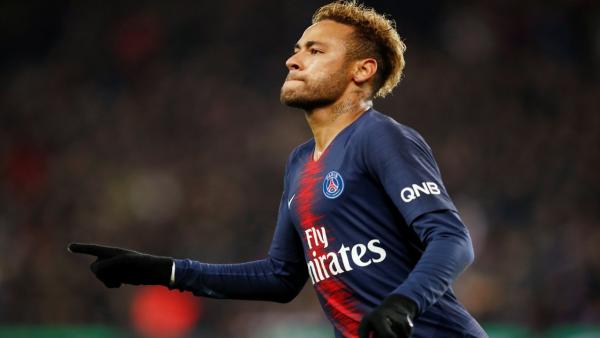 With the bell (finally) tolling for the transfer deadline in continental Europe on Monday (September 2), Neymar has let his inner circle know in recent days that he's throwing in the towel for now - his return to Barcelona is not going to happen this summer. It's an awkward situation on both sides, with neither player nor club having really got what they wanted from the relationship, two years in.
The Brazilian was ready to take a pay cut (and eat of thick slice of humble pie) to go back to Catalonia, keen to make the most of his prime years. Paris Saint-Germain had made it abundantly clear in recent months that they were also in favour of moving on, with explicit messages from Nasser Al-Khelaifi and returned sporting director Leonardo that diva behaviour will no longer be tolerated, and signings like Pablo Sarabia, Idrissa Gueye and Abdou Diallo underlining that a team ethic is key going forward.
What neither party can stomach is months of cold storage ahead of 2020's transfer windows. Neymar needs to prove that he is still a player that Barça need, and PSG still dream of the Champions League, where their number 10 has barely scratched the surface die to injury. Wouldn't him clicking into gear in Europe be the ultimate twist after all this water under the bridge?
Paris Saint-Germain are 12.011/1 to win the Champions League.
Leipzig mean business
Before the party was the real party. Borussia Dortmund were beaten at promoted Union Berlin on Saturday, shortly after Bayern Munich finally had somebody other than Robert Lewandowski score as they flamed struggling Mainz. It was all about Friday night, though, as RB Leipzig notched a mightily-impressive 3-1 at Borussia Mönchengladbach.

Julian Nagelsmann's side now hold the only 100% record in the Bundesliga going into the international break, and it already feels like their new coach is raising them up a level higher. As for Timo Werner, who scored a superb hat-trick at Gladbach, signing a new deal - and shunning Bayern in the short-term, at least - has settled him and has been a huge morale boost to all at the club. This column isn't sure whether we can even justifiably call them dark horses any more.
RB Leipzig are 14.013/1 to win the Bundesliga
Read past articles