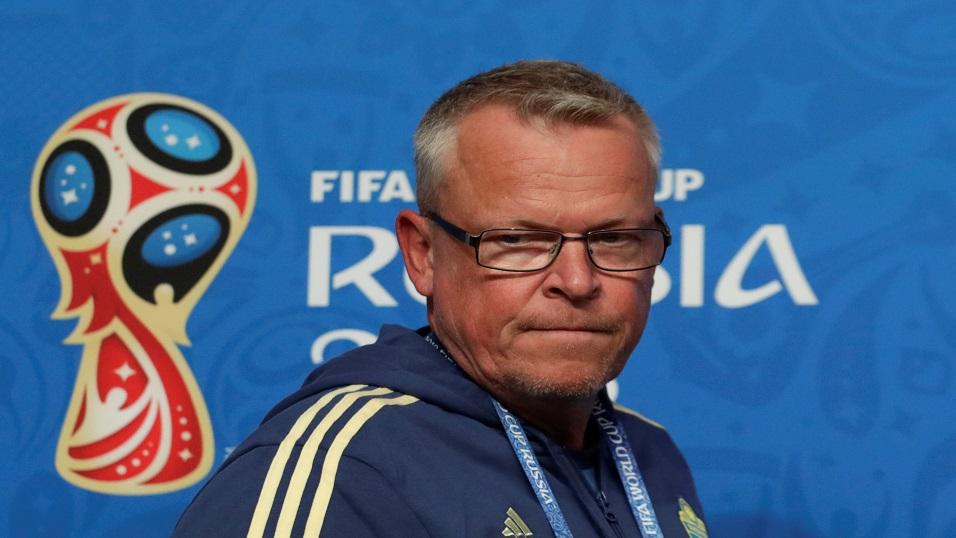 Can Sweden boss Janne Andersson organise his team to beat Switzerland?
Sweden legend Henrik Larsson looks ahead to his country's last sixteen clash with Switzerland, explains why England must not underestimate Colombia and picks a bet for top goalscorer.
"Sweden has done a marvelous job and gotten far on calm and stable play, while prospering by their collective instincts and defensive strength."
Even for the supposed experts, the results of many games this World Cup have been difficult to predict. Giants like Germany, and my pre-tournament favourites Spain, have been defeated while many of the remaining sides weren't predicted to make it out of their groups.
I give Sweden a 50/50 chance against Switzerland
One of the remaining sides, Sweden, play Switzerland tomorrow in the round of 16. Sweden has done a marvelous job and gotten far on calm and stable play, while prospering by their collective instincts and defensive strength.
Ahead of the game against Switzerland, I see Sweden [3.2] having a 50/50 chance of advancing, although bettors makes the Swiss [2.78] marginal favourites.
This World Cup looks wide open
No team has impressed me particularly and picking out a team to win this World Cup is not easy, although France were excellent in their win against Argentina. And while none of the remaining players in the cup have ever played in a World Cup final, players like Luka Modric of Croatia have plenty of experience with their subscription to Champions League titles the last few years.
This World Cup looks wide open. The knockout stage has been entertaining and, while even the most partisan fan must concede that one half of the tree has the stronger teams in it, a number of the favoured teams are out of the tournament. This means that there are big chances for a team like Sweden to upset their competition and make a big splash.
Penalty shootouts are chance to goalkeepers to become heroes
Both of yesterday's contests between Spain v Russia and Croatia v Denmark respectively were determined via penalties in two games that included high drama. With the risk of Sweden's game being decided by penalties it is important that the team and its players are ready for the mental pressure added. I can recall players turning down the opportunity to take a penalty with the national team. Sooner or later, though, you might have to step up.
If you score, it is expected of you. If you don't, you're not worth much in the eyes of fans. Penalty shootouts are in reality the goalkeeper's time to shine and their chance to become national heroes. Thomas Ravelli is still cherished in Sweden for his efforts in Atlanta in 1994. One needs not look any further than Kasper Schmeichel, Danijel Subasic and Akinfeev who all made excellent saves in their games in the round of 16.
England must not underestimate Colombia
Colombia is a solid team and ought not be underestimated. England [2.18] are favourites will win this one in a tight battle. They will be thoroughly tested by the Colombians. Having rested a number of players versus Belgium, England have to come out gunning. Colombia, who received a red card at the very start of the tournament, surely have more metres on their legs, but they can cause real havoc if England are unprepared.
Kane and Mbappé look like good bets for top goalscorer
My pre-cup favourites Spain lost against Russia so I suppose France can be considered favourites at the moment. They impressed me mightily with their play in their win against Argentina. Kylian Mbappé was a blur out there with his speed and managed to score a brace.
Harry Kane currently has the lead in the golden boot race with his five goals in two games. Should nothing unexpected happen, I expect him to take home the honours. Mbappé is also a candidate with his three goals as France are bound to play a few more games in the cup.