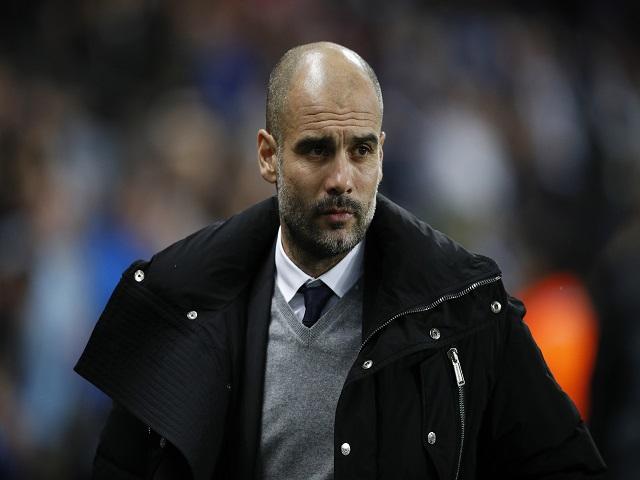 Pep's team will be hard to beat if the defence gels, says Graeme
In his first column of the season, Betfair Ambassador Graeme Le Saux looks at the main contenders for the Premier League title, and he expects big spending Man City to be the team to beat...
"The Tottenham ethos is based on togetherness and if the Rose comments have an impact on that they will damage the foundations of what their success has been built on."

Defensive additions show City mean business

You could see Manchester City's intent with their transfer business - they went big and they went early, mainly on defensive players. It was obviously an area that was a weakness last season, where they were shaky both in and out of possession. They haven't just tinkered - it's been a serious attempt to shore up the backline.
As long as the new keeper and defenders - Ederson, Kyle Walker, Danilo and Benjamin Mendy - gel quickly and get an understanding, it promises to be a good season. With their attacking quality, City will always score goals but if they can consolidate defensively there is every suggestion they will be the team to beat.
The caveat here that there is always a settling-in period for new players - they have to find out what the Premier League is all about. But even with that in mind, City are the obvious choice as champions, at 15/8.
High profile departures means questions over champions

Antonio Conte's comments about the 'crazy transfer market' this summer highlight the lack of depth in the Chelsea squad and I don't see them as obvious champions, particularly with the extra challenge of European football and the fact it's hugely difficult to defend a Premier League title.
Chelsea have lost John Terry, Nemanja Matic and, probably, Diego Costa. Matic, in particular, was an odd sale for me and really surprising that they sold him to a close rival. I rate him really highly - he was a brilliant component in the team and gave Conte adaptability.
As for Costa, that situation needs to be resolved as soon as possible. The longer it goes on, the more disruptive it can be with both sides not wanting to back down. It's a game of poker at the moment but you learn very quickly in football that contracts aren't worth the paper they're written on. It's very rare a transaction doesn't go through eventually, as we saw with Neymar.
It will be a big loss for Chelsea, and for Costa himself. He cleaned up his act last season, and was a joy to watch. Conte will have to just keep him as far away from the group as possible.
Costa's replacement is Alvaro Morata and he will have to start well. As a striker, it's massively challenging as you're judged pretty quickly. I wouldn't be surprised if Conte doesn't play him every week initially.
Pressure is on big spending United to deliver

I tipped United to win the title last season as I thought Jose Mourinho's experience would give them the edge, but it just didn't happen for them. They have spent a fortune in the past two seasons, and they now have to deliver.
They have got the pedigree but have been treading water for the past few seasons, for varying reasons. They can't let that become the new 'normal'.
Jose has put a backbone into the team this summer, with the purchases of Linderof, Matic and Lukaku, and add that to the creativity of Mata and Herrera and you've got a nice mix. Key for United this season, though, will be unlocking Paul Pogba. He is a wonderful player but we only saw about 50% of his last season. I'd also like to see Marcus Rashford given a run in the side as he's a hugely exciting talent.
Plenty to be positive about at Old Trafford - I see Jose's men as the main challengers to City.
Tottenham can't afford to lose team spirit

When I looked at Tottenham earlier in the summer, I thought the main issues they'd have would be a) keeping the key players and the manager, and b) the 'Wembley effect' as White Hart Lane was a fortress for them last season.
But the Danny Rose interview, where he complains about being underpaid and about the lack of transfer activity, could mean those problems would pale into insignificance if team spirit is affected, as it's fundamental to the success of this Spurs team.
The Tottenham ethos is based on togetherness and if the Rose comments have an impact on that they will damage the foundations of what their success has been built on.
Mauricio Pochettino has helped make all of those players - including Rose - better and they should have been really positive going into the new season as there's not much more they could have done last season. They were the most enjoyable team to watch, with everyone playing to the highest standard.
But with the Wembley issue there and concerns over the depth of the squad, I fear Tottenham will miss out on top four - pipped by their north London rivals.
Certainty over Wenger can spur on Gunners

Arsenal aren't being widely tipped to return to the top four (the Exchange makes them odds-against), but I think they will surprise a few people.
The Gunners look so much more solid with a back three - it came too late for them last season, but with a full pre-season behind them, they should be well set up. Lacazette and Kolasinac look like good signings, although I would have loved to have seen them throw the kitchen sink at getting Matic. He would have been tailor made for that midfield.
The fact Wenger has now signed a two-year deal is a positive as nobody likes uncertainty. Arsene admitted again this week that the contract issue had become a distraction during last season. It created a divide among the fans and put the players in an uncertain situation. Players need to be able to invest in the manager - if they feel he is on his way out, they start to withdraw.
The Alexis Sanchez situation could be an issue as he is hugely influential, bringing desire and a level of positive anger that every team needs. He is a winner.
But all-in-all you need to judge Arsenal over a wider period and I think they'll join City, United and Chelsea in the top four.