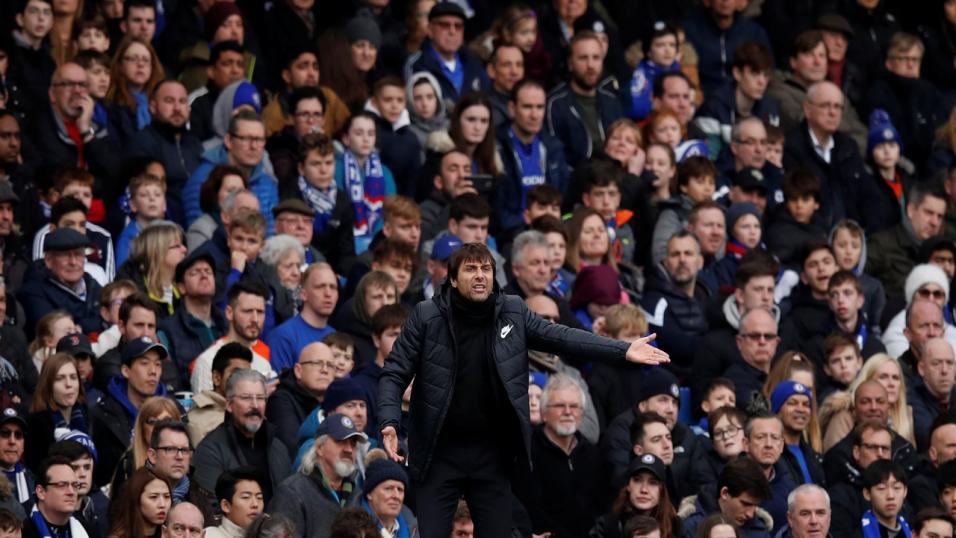 Antonio Conte is unlikely to be Chelsea manager next season
Graeme Le Saux argues that his old club Chelsea don't deserve to finish in the Champions League spots. He does, however, have sympathy for manager Antonio Conte who looks set to leave Stamford Bridge this summer. The Betfair Ambassador is also in no doubt about his manager of the season.
"Once people start talking about a Chelsea manager being under pressure, which they have done with Conte for months, it's very hard to come back from, even if you won the league the previous season."
Liverpool, not Chelsea, deserve a top-four finish
Sadly, I think Chelsea's draw against Huddersfield on Wednesday has made it too hard for them to overtake Liverpool in the race for fourth place. The Reds are [1.03] when they host Brighton on Sunday, while Chelsea are [26.0] to finish fourth ahead of their trip to Newcastle.
That result says a lot about where Chelsea are right now. They made hard work of a match they absolutely should have won and they should have used the motivation for points a lot more than they did, while also capitalising on the desperation that Huddersfield would have felt going into that game.
I really do think that Liverpool are far more deserving of finishing in the top four than Chelsea with the way they've played this season. The style of game Liverpool have adopted, the goals they've scored and their all-round entertainment factor, makes them far more deserving of qualifying for the Champions League in my eyes.
Writing is on the wall for Conte
It's really unfortunate how things have ended up for Chelsea and in particular for Antonio Conte. They've still got the FA Cup final to try and win which I think would be a great end to a tough season. I think there's still a case for putting this season aside and having the same set up next season.
But it's not the Chelsea way - once people start talking about a manager being under pressure, which they have done with Conte for months, it's very hard to come back from, even if you won the league the previous season. And it's something we've seen before with Claudio Ranieri going the season after Leicester's remarkable league win, while Carlo Ancelotti was fired at Chelsea the season after doing the double - so it's no real surprise the writing is on the wall for Conte.
Manager of the year
I don't think there's really a contest this year - Pep Guardiola wins hands down. I have huge respect for what Sean Dyche has done with Burnley and Roy Hodgson's incredible turnaround of Crystal Palace, but Pep is the one for my money.
He's brought something new and exciting to the Premier League, breaking records left right and centre. Manchester City have spent a lot of money assembling an incredible team, but that has brought with it a lot of pressure and having the best players doesn't always translate into having the best team.
Guardiola has moulded those players into an incredibly consistent and relentless unit. When you're in that position, you're the team everyone wants to beat, the expectation of the fans and the media is also intense. Mentally, that can be tough. But Guardiola has managed all of those variables and made this team one of the most successful in the history of the Premier League.
The good thing is that they haven't trailed off once winning the league and they've been trying to break records, going for 100 points, and are still hugely motivated to win matches. They're certainly not on holiday yet and that's got to be an encouraging sign for Pep for next season and one of the reasons he is the standout manager of the season.